Yuri Chaika: How Russia quashed claims of justice chief's links to criminal gang
The Kremlin has not been quick to investigate allegations against the family of Yuri Chaika, Russia's prosecutor general. Nadia Beard reports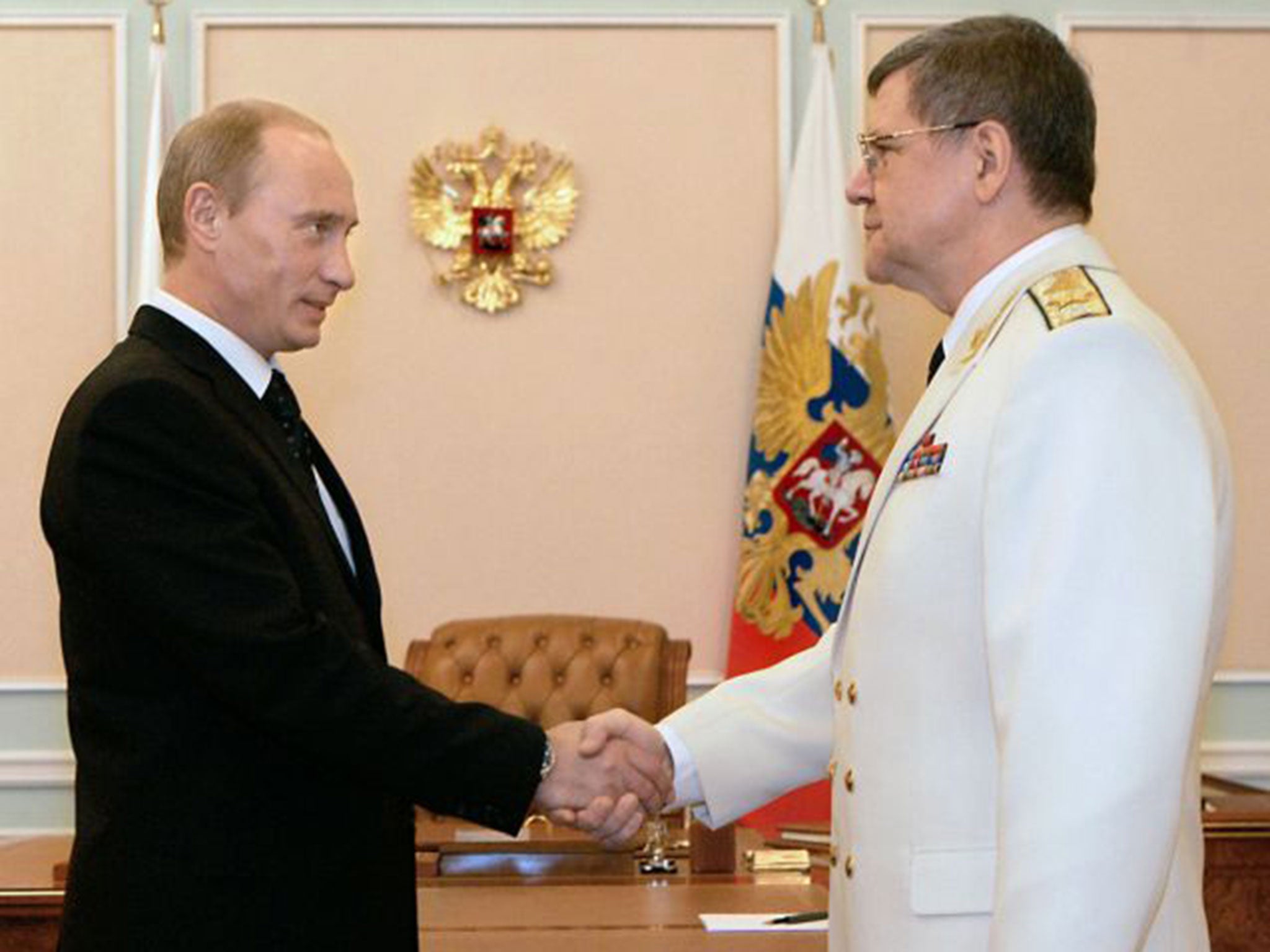 How do you shut down calls for a corruption investigation in Russia? One way is to compare them to Stalin's Great Terror – and throw in a CIA plot for good measure.
A film by the anti-corruption campaigner Alexei Navalny has set out claims linking a notorious criminal gang and a series of questionable property deals to the family of the man at the top of Russia's judicial system: the prosecutor general, Yuri Chaika.
The 45-minute film has been viewed 3.7 million times since it was posted on YouTube at the beginning of this month. But calls for the links to Mr Chaika to be investigated have been brushed aside by the Kremlin.
Such an investigation, Prime Minister Dmitry Medvedev said last week, would mark "a return to a long time ago, back to the 1930s", when citizens were encouraged to denounce their fellow Russians to the Stalinist authorities. "Only law enforcement can lodge accusations," he said.
"As you know, no one is untouchable," presidential spokesperson Dmitry Peskov later added, with no hint of irony, adding that the film "has not provoked our interest" since it dealt with the activities of Mr Chaika's sons and not the prosecutor general himself.
Among claims in the film are that Mr Chaika's two sons, Artem and Igor, have used their father's connections to amass an enormous business empire, including luxury properties in Greece and Switzerland, that may have been acquired illegally.
It also claims that business associates of Artem have links to one of Russia's most infamous gangs, the Tsapoks, who terrorised Russia's southern town of Kushchevskaya with protection from local police and prosecutors before their arrest in 2013.
Despite Mr Peskov's claim that impunity does not exist, officials at the highest level of the Russian government have rallied to discredit Mr Navalny's findings and distance the prosecutor from allegations against his sons.
Widely ignored by state television and sidelined by mainstream politics, Mr Navalny has harnessed the power of YouTube in his anti-corruption investigations. The Kremlin continues to treat the 39-year-old, who has been arrested numerous times, as a problem it can lock away. Today, prosecutors launched yet another criminal investigation against him, this time for defamation of a Moscow district court judge whom he accused of embezzlement.
But the film has nonetheless captivated the Russian public, with one commentator calling it a "video bomb". A leading business newspaper, Vedomosti, published an editorial urging the Kremlin to investigate the claims properly.
Mr Chaika responded with a letter to another business newspaper, Kommersant. He said the allegations were without foundation, and labelled the film an attempt to smear the prosecutor's office by people who are "unhappy with the results of our work".
World news in pictures
Show all 50
"I am convinced that Navalny himself has played a modest role in all this," Mr Chaika wrote. "I think that this particular film has been ordered by a particular person with powerful people backing him. These schemes were masterminded by the United States security services."
Such a narrative comes as no surprise to Russia watchers, who observed the government and loyal state media zealously paint the 2014 Ukrainian revolution, which toppled the pro-Russian President Viktor Yanukovych, as a CIA-backed coup. As corruption continues to dog Russia's political and legal elite, some say its leaders are increasingly turning to foreign scapegoats as they attempt to maintain control within their borders.
"[Vladimir] Putin has sought to transfer blame to treacherous foreigners who are trying to undermine Russia," wrote journalist Leonid Bershidsky. "It worked in 2014 when Russia annexed Crimea. It worked this year, too, as Russia entered Syria, ostensibly to fight Isis."
In his letter, Mr Chaika also levelled accusations at the British businessman and anti-Putin campaigner Bill Browder. Once a prominent investor in Russia, Mr Browder became the Kremlin's bête noire after one of his employees, the accountant Sergei Magnitsky, mysteriously died in prison after allegedly uncovering corruption among Russia's ruling elite. Mr Browder has since campaigned to have those involved in Mr Magnitsky's death brought to justice.
"After watching this movie, it's clear that Prosecutor Chaika has some serious allegations to answer," said Mr Browder in a statement. "It's not credible for him to say that he can ignore them because a foreigner who is regarded as Putin's number one enemy was supposedly behind them."
Join our commenting forum
Join thought-provoking conversations, follow other Independent readers and see their replies