Yury Garavsky: Belarus 'hit man' to stand trial in Switzerland over high-profile killings
Garavsky confessed to his role in 1999 killings of three of president Alexander Lukashenko's political opponents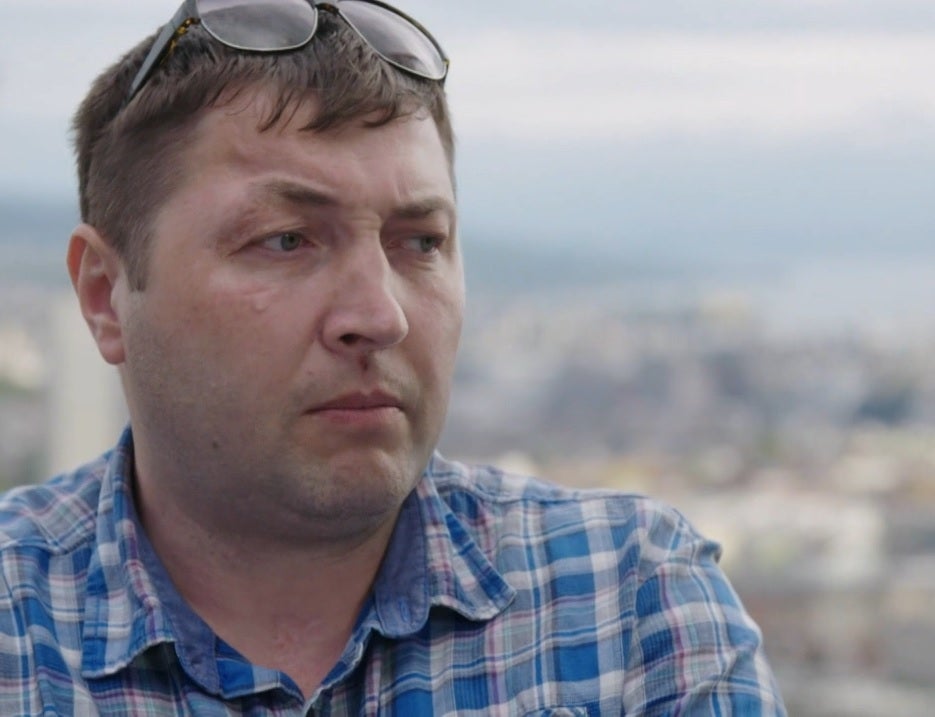 A Belarusian "hit man" who served with the country's special forces and is accused of the forced disappearance of three high-profile opposition figures will finally stand trial in Switzerland – 24 years after the three vanished.
Yury Garavsky, 44, was arrested following a confession in which he said he was involved with a group linked to the kidnapping and presumed killings of adversaries of Belarus's current president Alexander Lukashenko.
In 2019, Garavsky gave testimony to German public broadcaster Deutsche Welle about his part in the 1999 killings of three of president Lukashenko's political opponents.
He was working for the interior ministry's SOBR special forces unit then. He even claimed he was present during the executions of former interior minister Yury Zakharenko, opposition politician Viktor Gonchar and pro-opposition businessman Anatoly Krasovsky.
Now a Swiss court will determine the veracity of his claims.
Zakharenko had vanished in May 1999. In September that year, Gonchar and his friend Krasovsky were abducted.
Families of the three have been waiting for the trial to begin.
Garavsky, who sought asylum in Switzerland in 2018 after fleeing Belarus capital Minsk, pointed out in his interview earlier that his superior Dmitry Pavlichenko shot the three victims in the chest.
Mr Pavlichenko, however, has denied the allegations.
The BBC reported that daughters of the two abducted men, both of whom left Belarus shortly after their fathers' kidnappings, are set to appear in court this week.
Both said the trial in the city of St Gallen will provide them with some solace.
Garavsky is facing trial in Switzerland, where he was arrested, due to the country's adherence to a UN convention against forced disappearance.
He had said during the 2019 interview with DW that the actual orders to abduct the politicians were not written.
"There was never anything written or any video confirmation. Everything was ordered verbally – I guess based on the wishes of President Lukashenko."
"I feel repentant and guilty. I feel that if these people remained alive, things would be different in Belarus," he said.
"Their bodies have probably decomposed, but the bones should be there."
Join our commenting forum
Join thought-provoking conversations, follow other Independent readers and see their replies