Zaman protests: Female journalist tear gassed as she gives report on Periscope
Paula Slier was covering protests against the closure of the Zaman newspaper
Will Worley
Sunday 06 March 2016 01:04 Comments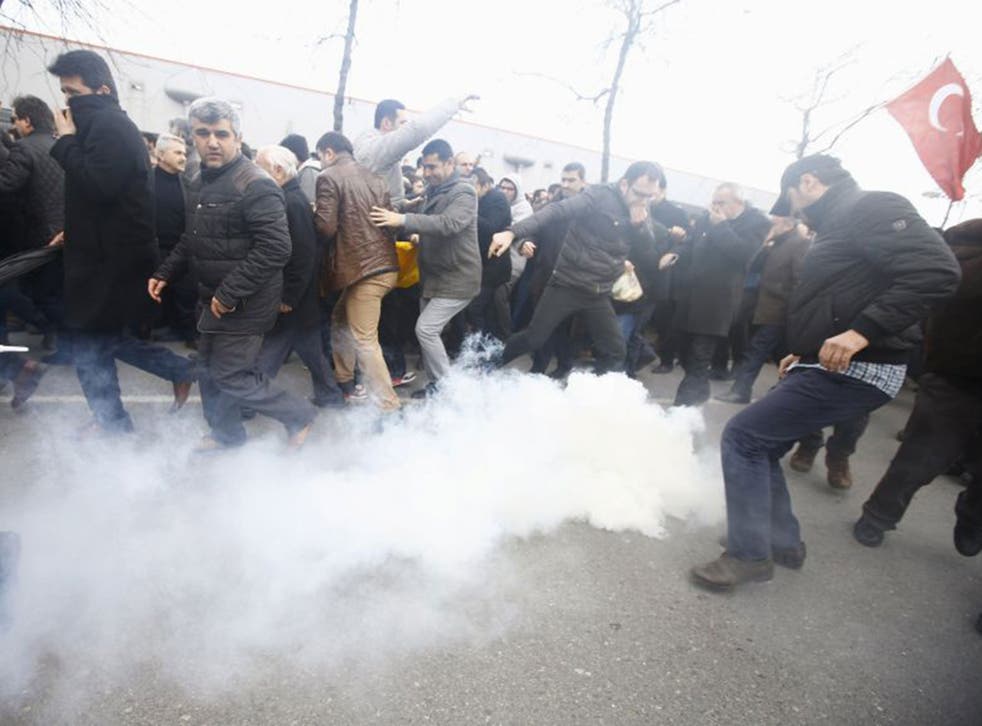 A female reporter was among those tear gassed during protests in Istanbul, Turkey.
The demonstrations were against the government's move to take control of Zaman, the largest newspaper in the country.
Around 2000 people gathered outside the Zaman offices to protest the latest in a series of restrictions on press freedom in Turkey. Police used baton rounds and tear gas to disperse protesters, many of whom were shouting "Free press cannot be silenced."
Among them was Paula Slier, Middle East bureau chief for the Moscow run RT news station.
The video shows numerous people, many holding cameras, running as a cloud of tear gas grows on a street.
Men and women are shown crying and coughing as the effects of the gas take hold.
Ms Slier is recorded taking refuge in a hair dressing salon with other people form the demonstration,
"Everybody is just coughing," she says. "Asthma sprays are being passed around. A lot of women are crying."
Zaman managed to publish a final independent issue on Saturday, its front page reading "The Constitution is suspended." It continued: "Yesterday (Friday) marked one of the darkest days in the history of the Turkish press."
Zaman went to press with fewer pages and earlier than usual on Friday night before the offices were raided by police, AFP reports.
The newspaper, along with its English language counter-part Today's Zaman, is closely linked with linked to US-based cleric Fethullah Gulen.
Mr Gulen, founder of the Islamic network the Gulen movement, is a strong rival of Turkey's president Recep Tayyip Erdogan.
Register for free to continue reading
Registration is a free and easy way to support our truly independent journalism
By registering, you will also enjoy limited access to Premium articles, exclusive newsletters, commenting, and virtual events with our leading journalists
Already have an account? sign in
Join our new commenting forum
Join thought-provoking conversations, follow other Independent readers and see their replies