Zika virus 'could affect hundreds of thousands of people in Spain' if tiger mosquito is a carrier
The tropical "yellow fever" mosquito is known to transmit the virus but scientists believe the "tiger" mosquito does as well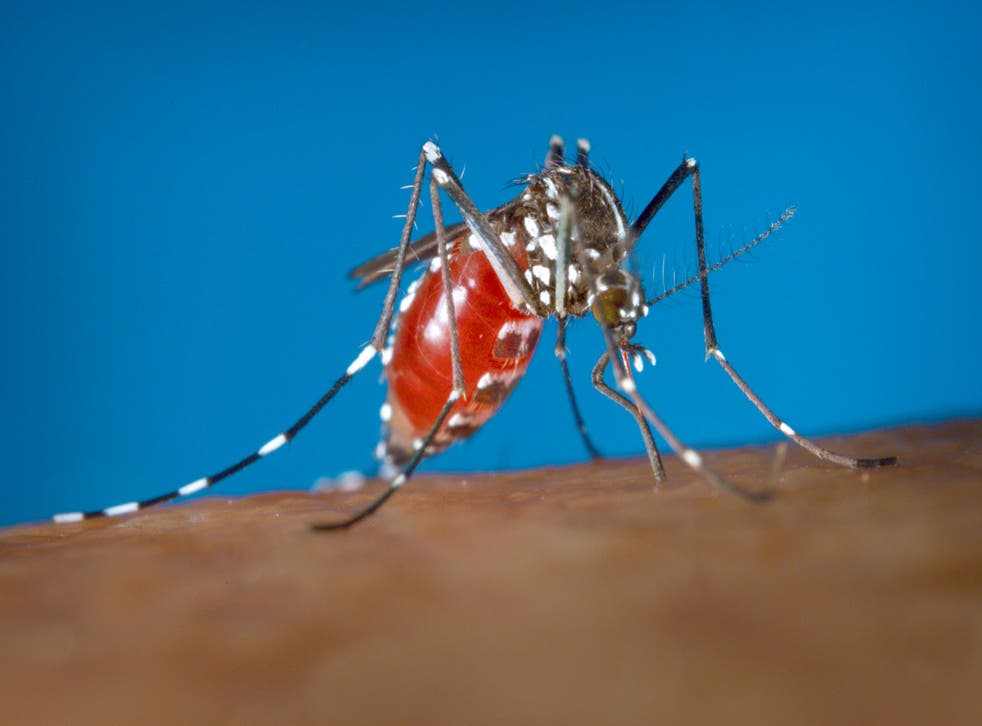 Hundreds of thousands of people in Spain could be infected with the Zika virus if a new type of mosquito starts to spread it, a specialist has warned.
The distinctive yellow fever mosquito, Aedes aegypti, is known to transmit the disease spreading through the Americas, Caribbean, Pacific and parts of Africa.
But there are fears transmission could start in Europe if another type of mosquito is able to carry Zika.
Frederic Bartumeus, a research professor based in Catalonia, told the Telegraph that if the closely-related tiger mosquito (Aedes albopictus) begins to spread the disease, "hundreds of thousands of Zika cases" could soon be seen in Spain.
"I am sure the tiger mosquito can carry Zika, but we have not seen yet in Europe how efficient it is at spreading it", he said, adding that a study carried out in Gabon nine years ago showed that Aedes albopictus was could transmit Zika.
Tiger mosquitos, native to Southeast Asia, were first recorded in Barcelona in 2004 and are believed to have spread by sitting in stagnant water in lorry tyres travelling around Europe.
Active transmission of Zika in Spain could affect the hundreds of thousands of British tourists who visit the country each year.
There is no known cure or vaccine for the virus, which was believed to be exclusively spread by mosquitos until authorities in the US reported a patient had caught it through sexual contact.
The person being treated in Texas had not travelled and became infected by having sex with a person who had recently returned from Venezuela.
There are also concerns that Zika could be transmitted by blood or other bodily fluids, following reports that at least two people in Brazil caught it via blood transfusions.
The NHS has banned blood donations from travellers returning from Zika-hit areas for a month, while the American Red Cross has also urged prospective donors returning from affected countries to wait at least 28 days.
Speaking to The Independent, University of Lancaster lecturer and virologist Dr Derek Gatherer that the nature of international travel means we should now expect Zika to "turn up all over the place", but said there is no reason to believe it will spread once it reaches the West.
"Even in the extreme unlikelihood of a southern European outbreak, it would probably fizzle out quite quickly," he added.
Battling the zika virus - in pictures

Show all 19
Zika was first identified in humans in the 1950s but had been regarded as localised and relatively harmless until a massive outbreak that started last year in Brazil.
Links have to microcephaly - a congenital disorder that can shrink unborn babies' brains and heads and reduce life expectancy – and pregnant women visiting countries affected by the virus have been urged to protect themselves against mosquito bites.
The World Health Organisation (WHO) has described Zika as having potentially "explosive pandemic potential" after declaring a global public health emergency on 1 February.
Most of those affected experience no symptoms but about one in five people infected may experience fever, a rash, muscle and joint pain, conjunctivitis and fatigue around three to 12 days after being bitten.
The British Government is not advising travel restrictions to areas where Zika transmission is active but urges pregnant women to consider avoiding affected areas.
Join our new commenting forum
Join thought-provoking conversations, follow other Independent readers and see their replies