Exorcism: What does the boom in demand tell us about Pope Francis's Catholic Church?
What does the booming demand for exorcists – supposedly inspired by Pope Francis himself – tell us about his Catholic Church?
Peter Stanford
Wednesday 15 April 2015 00:03 Comments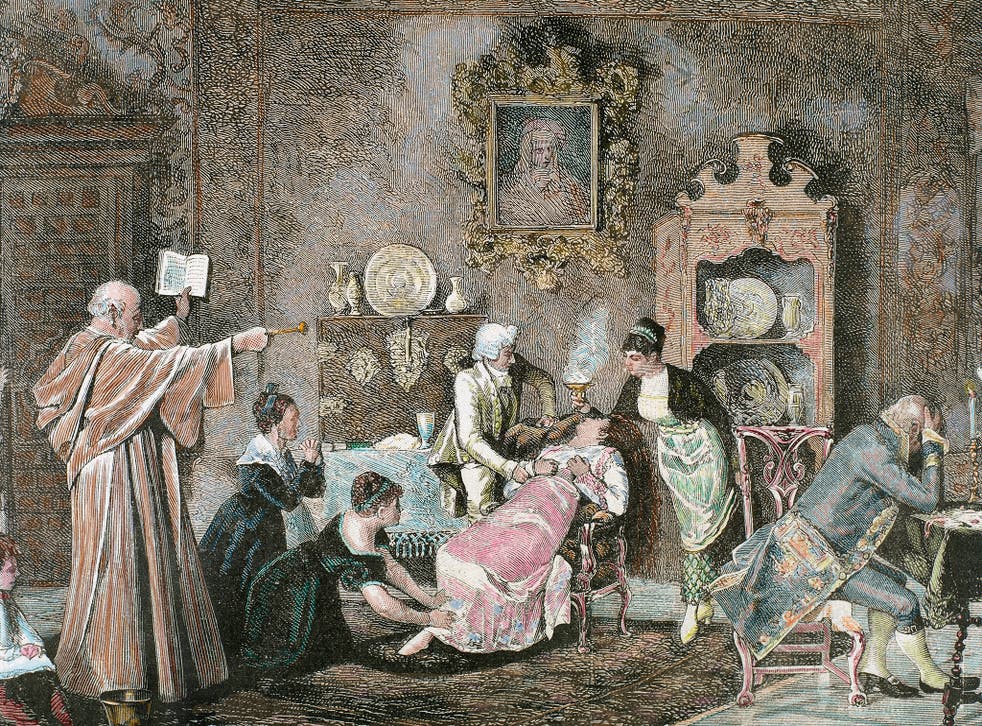 Pope Francis is popularly credited with modernising Catholicism and refilling the pews by sheer force of his personality. He is down to earth, avoids obscure theological language, and is willing to talk about everyday problems.
But those tempted to pigeonhole the former Cardinal Jorge Mario Bergoglio as a 21st-century social worker, more interested in justice than religious mumbo-jumbo, have been given a wake-up call this week. A gathering of Catholic exorcists at the Pontifical University of Regina Apostolorum in Rome has highlighted a darker aspect of the "Francis effect". He has prompted a rise in the number of Catholics who believe themselves possessed by the Devil.
The cause and effect is clear. Unlike all his recent predecessors, who seemingly preferred to talk about anything but the Devil, Pope Francis is constantly mentioning he, who, in modern Catholicism, must not be named. So, for example, he has told a delegation of Mexicans that the drug wars in their country were down to the Devil's influence, blamed the conflicts in the Middle East on Satan, and in a sermon last June, poured scorn on those who urge him to stick to speaking up for the marginalised.
He reported how visitors gently chide him, "But Father, how old-fashioned you are to speak about the Devil in the 21st century!" His reply, Pope Francis continued, was to warn them, "Look out, because the Devil is present".
Pope Francis gives life advice: in pictures

Show all 10
And so attentively are Catholics listening to their leader, it seems, that demand for priest-exorcists is now growing after decades of decline. Rome diocese has doubled the number it provides, Milan has upped its team from five to 12, and even in secular Britain, those bishops who have of late ignored the church rule that they should have an exorcist in readiness are now scurrying to fill the vacancies.
It all comes down to our modern tendency to cherry pick the bits of Christianity that we like. Thumbs up to quoting Jesus, in the gospels, when he calls for a fairer, more loving society, but close your eyes when, in exorcist mode, he drives out evil spirits from the sick and afflicted. One is deemed real, the other, at best, symbolic. Yet for centuries the Devil was anything but a symbol. Priests would routinely deal with all manner of problems in their congregations by pronouncing the rite of exorcism, summoning out the terrifying reality of the Devil, confronting him with the crucifix, and applying holy water, salt and clouds of incense lavishly.
It has only been in the past half-century that Christianity in general has grown markedly coy about exorcism and referred almost all of those seeking it to psychiatrists. Part of the problem is the church's justifiable shame at its readiness, especially at the height of its medieval powers, to damn anyone who stood in its path as the Devil's disciple and often to burn them at the stake. More generally, it has become the orthodoxy that to continue to refer to the Devil as a real presence makes the whole institution sound superstitious and irrelevant.
Hence the Church of England's recent decision to delete all references to Satan from the baptism service, and why, in the 1990s, when a Zambian archbishop, Emmanuel Milingo, pitched up in Rome and started holding mass exorcisms in huge tents around the city, the Vatican quickly closed him down.
So are mild-mannered parish priests everywhere now suddenly going to have to brush up their battle techniques with Satan and his empty promises by watching Anthony Hopkins' portrayal as a Devil-basher in the 2011 film The Rite? I suspect not.
In the Latin America of Pope Francis's upbringing, talk of the Devil is still part and parcel of popular piety in a way that it isn't any longer in Europe. He is, therefore, a product of his background. "To disregard popular faith is, in a way, to disregard the option for the poor," Father Augusto Zampini, an Argentinian priest, who was once taught in seminary alongside the future pope explained in Paul Vallely's recent biography of Pope Francis. "Bergoglio would say: 'this has to do with the Spirit, let's work with it, rather than against it'." It neatly links the Pope's talk of the Devil with his talk of Catholicism being "a poor church, for the poor".
Peter Stanford's 'Judas: The Troubling History of the Renegade Apostle' (Hodder) is out now
Register for free to continue reading
Registration is a free and easy way to support our truly independent journalism
By registering, you will also enjoy limited access to Premium articles, exclusive newsletters, commenting, and virtual events with our leading journalists
Already have an account? sign in
Join our new commenting forum
Join thought-provoking conversations, follow other Independent readers and see their replies