Donald Trump confuses French translators with mixed-up speeches
'Trump's vocabulary is limited, his syntax is broken; he repeats the same phrases over and over'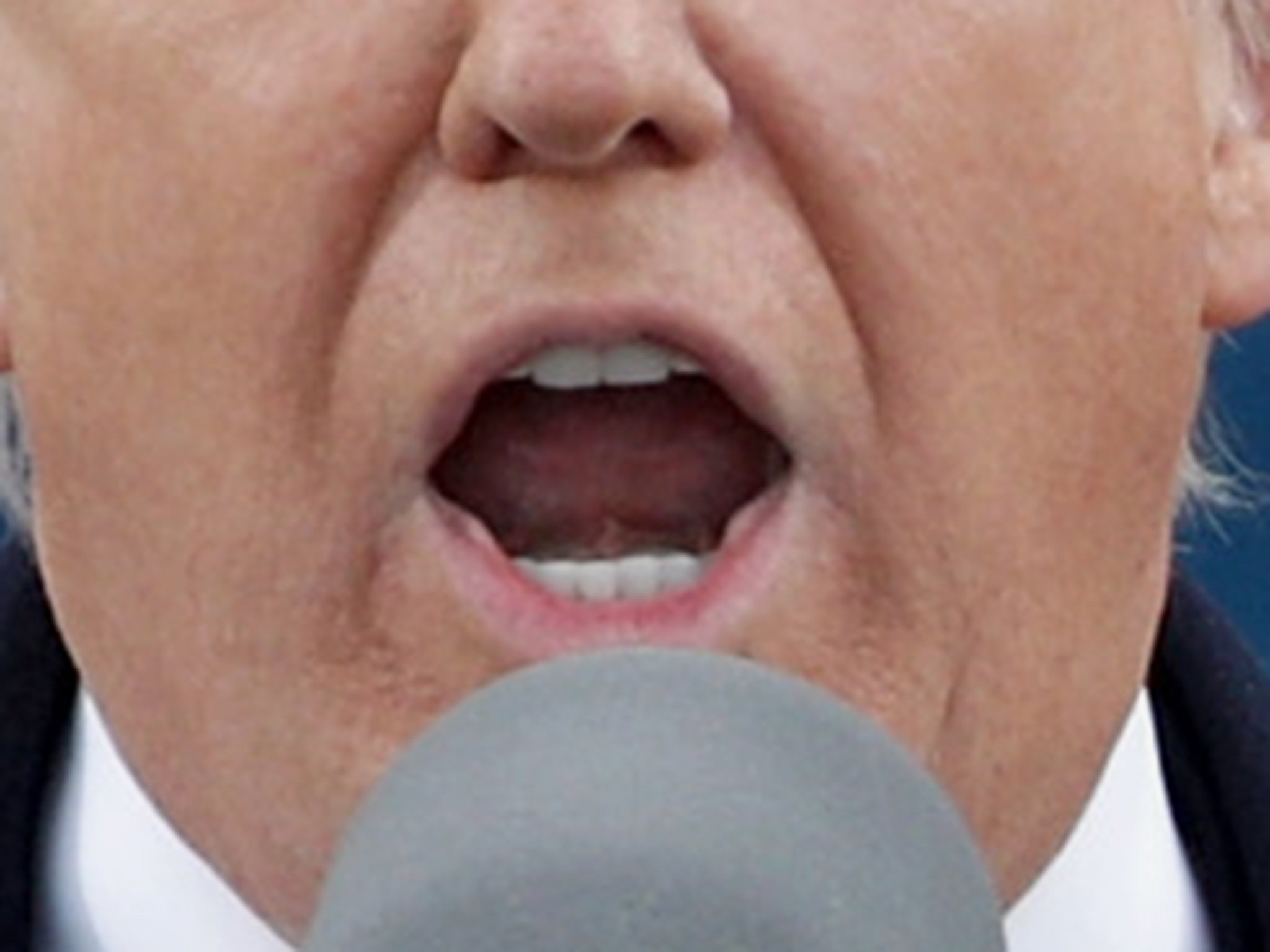 French translators have had a tough time translating Donald Trump's speeches into the language of Molière.
Translator Bérengère Viennot believes the new US President is difficult to translate because "he seems not to know quite where he's going," she told the LA Review of Books.
The first step for a translator is to be able to "get into someone's mind," explained Mrs Viennot, but it's not always easy to understand the point Mr Trump is trying to make.
Lessons in eloquence with Obama and Trump
"Trump's vocabulary is limited, his syntax is broken; he repeats the same phrases over and over, forcing the translator to follow suit," she said.
"It's as if he had thematic clouds in his head that he would pick from with no need of a logical thread to link them."
This creates difficulties for the French, whose language is, in general, more structured and logical, and translators are left with a dilemma over whether to prioritise meaning over style.
But even for English-speakers, Mr Trump is not always the easiest person to understand.
In pictures: Protests, pomp and Donald Trump
Show all 30
During the first presidential debate he used the world "bigly", which left many pondering what the new word was meant to mean – "big league", or something else?
On another occasion, he was heard saying "swatches of land," when he really he meant "swathes of land".
French translators might have a difficult time translating the US President over the next four years, but perhaps they will finally help Mr Trump make sense.
Join our commenting forum
Join thought-provoking conversations, follow other Independent readers and see their replies