French train attack hero Spencer Stone 'repeatedly stabbed'
US airman stopped an armed man on a French train in August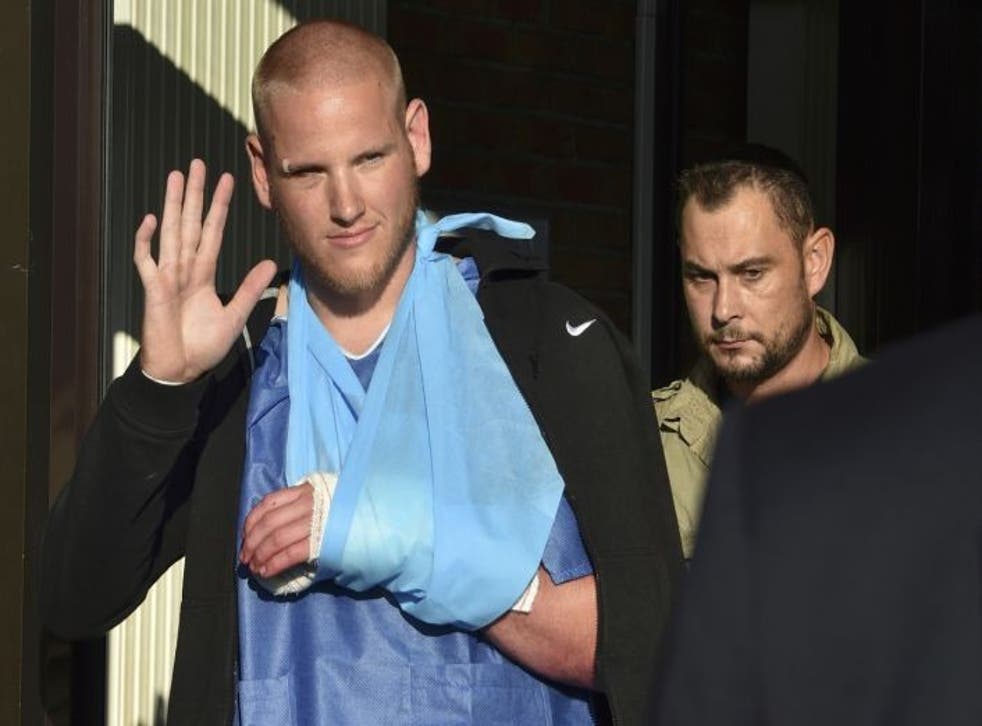 The US airman who stopped an armed man attacking passengers on a French train in August has reportedly been stabbed "multiple times", according to CBS News.
Local news stations have reported a man was stabbed at around 12.45am in Sacramento, California.
Although the Sacramento police force has not named the victim, the US Air Force has reportedly identifed Mr Stone as the individual.
"A1C Spencer Stone has been transported to a local hospital, and is currently being treated for injury," Air Force spokesman Liutenant Colonel Christopher Karns told the AirForce Times.
This story will be updated shortly.
Register for free to continue reading
Registration is a free and easy way to support our truly independent journalism
By registering, you will also enjoy limited access to Premium articles, exclusive newsletters, commenting, and virtual events with our leading journalists
Already have an account? sign in
Register for free to continue reading
Registration is a free and easy way to support our truly independent journalism
By registering, you will also enjoy limited access to Premium articles, exclusive newsletters, commenting, and virtual events with our leading journalists
Already have an account? sign in
Join our new commenting forum
Join thought-provoking conversations, follow other Independent readers and see their replies