Galapagos Islands ban fireworks on New Year's Eve to protect wildlife
Animals can become disoriented and scared by displays
Kristin Hugo
New York
Saturday 29 December 2018 20:16 Comments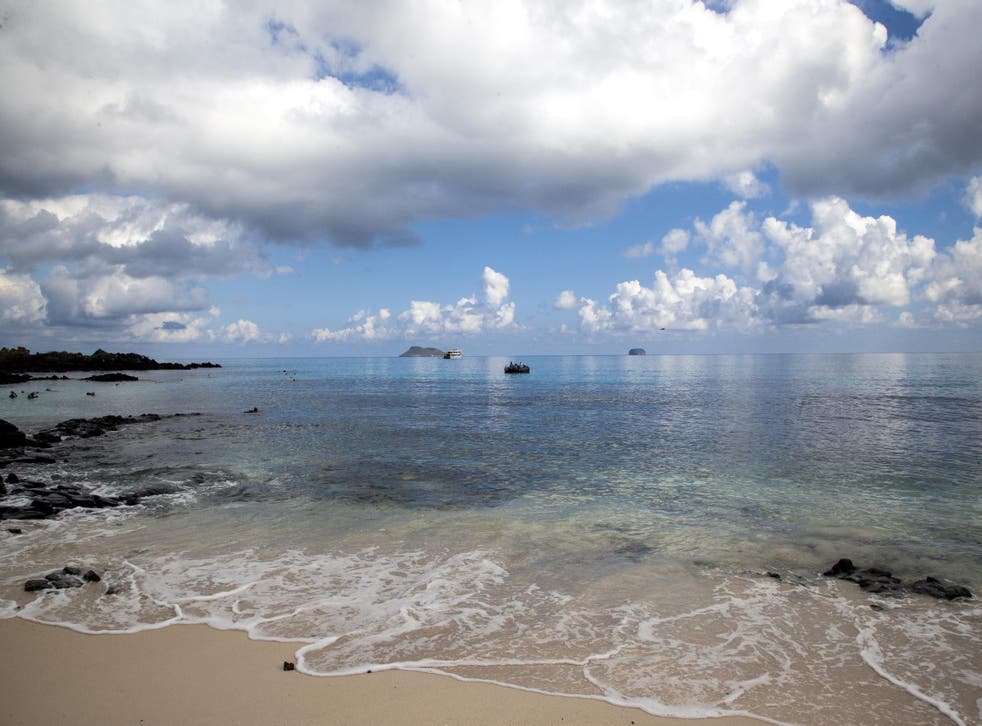 The Galapagos Islands have banned fireworks in order to protect the region's rare wildlife .
An initiative to ban fireworks began in 2017, and the newly-approved ban restricts people from bringing them to the island, selling them, and using them, the BBC reported. Silent fireworks are exempt.
The Galapagos islands are famous for their wildlife, including marine iguanas and finches. Charles Darwin famously visited the islands and studied the animals, which helped inform his theory of evolution.
Tourism is also the primary industry of the group of islands, representing 53 percent of their economy, according to the Galapagos Conservancy.
Fireworks around the world affect animals, as the sights and sound disturb and disorient them. It's well-known that fireworks can scare pets and livestock. In 2011, a study in the journal Behavioral Ecology documented birds fleeing en masse from the Netherlands in response to New Years Eve fireworks.
The fear and stress that fireworks create can cause detrimental physical effects. It can also drive animals to scramble into the street or lose track of their nests, leaving their offspring to die.
Support free-thinking journalism and attend Independent events
Furthermore, the chemicals and potential to spark a fire can damage the local environment itself.
Authorities said that, in addition to wildlife concerns, there were safety concerns for those operating fireworks, similar to those anywhere else in the world. In the US, for example, there were some 12,900 firework-related emergency room visits in 2017.
Register for free to continue reading
Registration is a free and easy way to support our truly independent journalism
By registering, you will also enjoy limited access to Premium articles, exclusive newsletters, commenting, and virtual events with our leading journalists
Already have an account? sign in
Join our new commenting forum
Join thought-provoking conversations, follow other Independent readers and see their replies