Global refugees hit 50 million people, major new UN report shows
Jamie Merrill
Friday 20 June 2014 14:53 Comments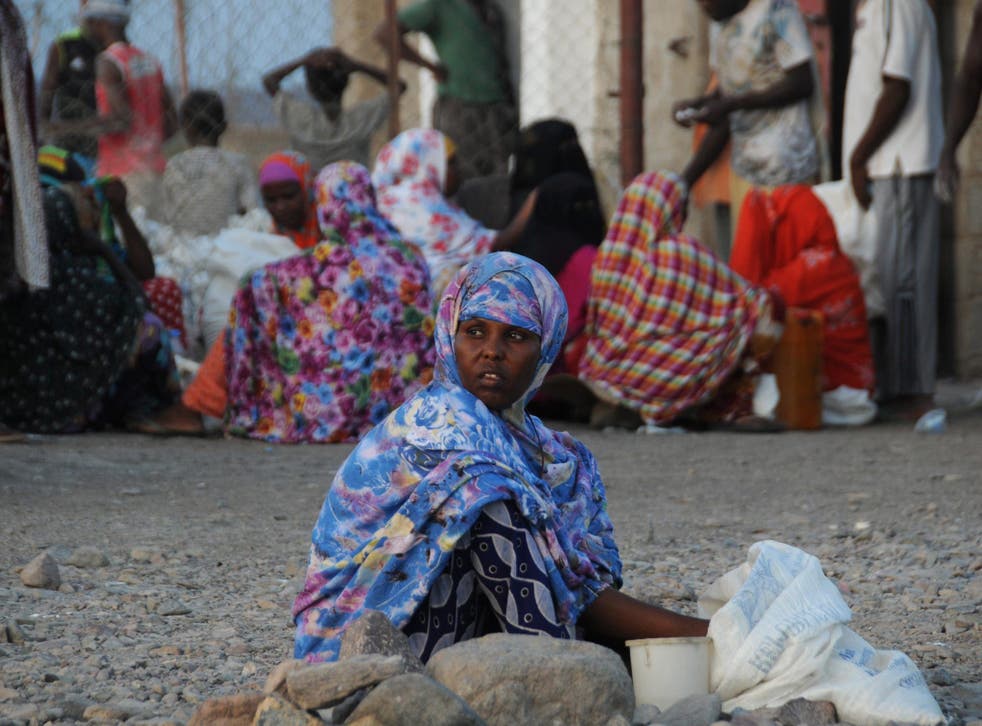 A major new report has revealed that the numbers of refugees, asylum-seekers and internally displaced people worldwide has soared to 50 million people for the first time since the Second World War.
The figure is contained in the latest United Nations High Commissioner for Refugees (UNHCR) Global Trends report, which was published today. The report shows that 51.2 million people were forcibly displaced by the end of 2013, an increase of six million people on 2012.
"We are seeing here the immense costs of not ending wars, of failing to resolve or prevent conflict," said UN High Commissioner for Refugees António Guterres. "Peace is today dangerously in deficit. Humanitarians can help as a palliative, but political solutions are vitally needed. Without this, the alarming levels of conflict and the mass suffering that is reflected in these figures will continue."
In pictures: Global refugee crisis

Show all 45
The report's headline figure includes 16.7 million refugees, 33.3 million people who are classed as internally displaced, as well as 1.1 million asylum seekers. Overall the Global Trends report showed that the biggest refugee populations under UNHCR care are Afghans, Syrians and Somalis, who together account for more than half of the global refugee total. However it is based on data gathered prior to the renewed conflict in Iraq.
Mr Guterres added: "The international community has to overcome its differences and find solutions to the conflicts of today in South Sudan, Syria, Central African Republic and elsewhere. Non-traditional donors need to step up alongside traditional donors. As many people are forcibly displaced today as the entire populations of medium-to-large countries such as Colombia or Spain, South Africa or South Korea."
The "massive" increase in refugee numbers was primarily put down to the conflict in Syria. According to the UNHCR the Syrian conflict had made 2.5 million people refugees by the end of last year, in addition to major new displacements in the Central African Republic and South.
Earlier this year, the UNHCR's top Middle East trouble shooter Amin Awad told The Independent on Sunday that the international community would be "haunted by a generation of human suffering" if it failed to assist the millions of Syrian refugees in need.
A total of 11.7 million refugees are under UNHCR care and 86 per cent of all refugees worldwide are hosted by developing countries, compared to 70 per cent a decade ago.
"The world is in the grip of a refugee crisis of catastrophic proportions which we ignore at our peril," said Refugee Council chief executive Maurice Wren. "We should not fool ourselves into believing this is someone else's problem; this is a global crisis which requires global solutions, and it's essential the UK plays its full role.
He added: "The UK and wider EU must stand in solidarity with developing countries who host the majority of the world's refugees by offering another path to safety through increasing the number of resettlement places we offer.
Register for free to continue reading
Registration is a free and easy way to support our truly independent journalism
By registering, you will also enjoy limited access to Premium articles, exclusive newsletters, commenting, and virtual events with our leading journalists
Already have an account? sign in
Join our new commenting forum
Join thought-provoking conversations, follow other Independent readers and see their replies