Isis claims responsibility for Karachi bus attack that killed 43 passengers
The bus, carrying women and children, was fired on indiscriminately by gunmen on motorbikes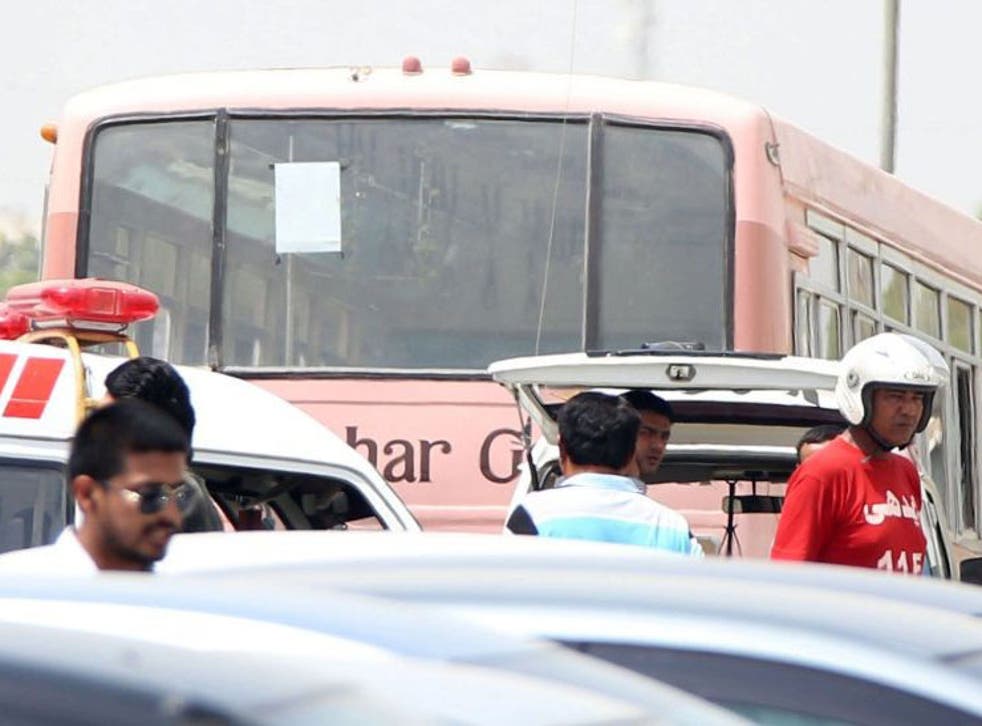 Isis has claimed responsibility for a deadly attack on a bus in the Pakistani city of Karachi that killed at least 43 people and injured dozens more.
A statement released by the extremist group and circulated on Isis-affiliated social media accounts claimed the shooting on Wednesday.
"Thanks to God 43 apostates were killed and close to 30 others were wounded in an attack by the soldiers of Islamic State (Isis) on a bus carrying people of the Shia Ismaili sect ... in Karachi," the statement read.
Pakistani Taliban splinter group Jundullah also claimed the attack, according to the BBC.
Six unidentified assailants on motorbikes attacked the bus belonging to a Shia Muslim community in the Safoora Chowak area outside Pakistan's largest city.
First reports indicated that as many as 43 people, including 16 women, died and 13 were seriously injured when the gunmen opened fire indiscriminately using used 9mm pistols.
"The bus had a capacity of 52 passengers but it was overloaded and dozens of people were boarding it. Most of them were from (the) Ismaili community," a policeman at the scene told the Express Tribune.
It is believed that the bus belonged to the al-Azhar Trust, a Muslim charitable organisation, and was en route to a place of worship for Ismaili Muslims when it was boarded and attacked.
"There were six attackers. They boarded the bus and carried out the shooting," Police Superintendent Najib Khan told reporters.
"Their condition is serious and they were covered in blood when they came in," Salma Wahid, a Memon Medical Institute and Hospital official, where the wounded are being treated, told Al Jazeera.
The Ismailis belong to a branch of Shia Islam, sometimes known as Seveners, who live in Pakistan, Indian and Afghanistan – although small minorities are also to found in east Africa and the Middle East.
Eyewitnesses claimed to have seen militant leaflets littering the ground near the attack, along with a reported 60 bullet shells of pistols and Kalashnikovs. Local television channels carried images of a pink bus riddled with bullet holes.
Sunni extremist groups, including the Taliban, view Shias as apostates and have targeted the minority group in the past.
Additional reporting by Associated Press and Reuters
Register for free to continue reading
Registration is a free and easy way to support our truly independent journalism
By registering, you will also enjoy limited access to Premium articles, exclusive newsletters, commenting, and virtual events with our leading journalists
Already have an account? sign in
Register for free to continue reading
Registration is a free and easy way to support our truly independent journalism
By registering, you will also enjoy limited access to Premium articles, exclusive newsletters, commenting, and virtual events with our leading journalists
Already have an account? sign in
Join our new commenting forum
Join thought-provoking conversations, follow other Independent readers and see their replies