How a 'perfect' boy from London became one of the most notorious Isis members
'That's not the son I raised'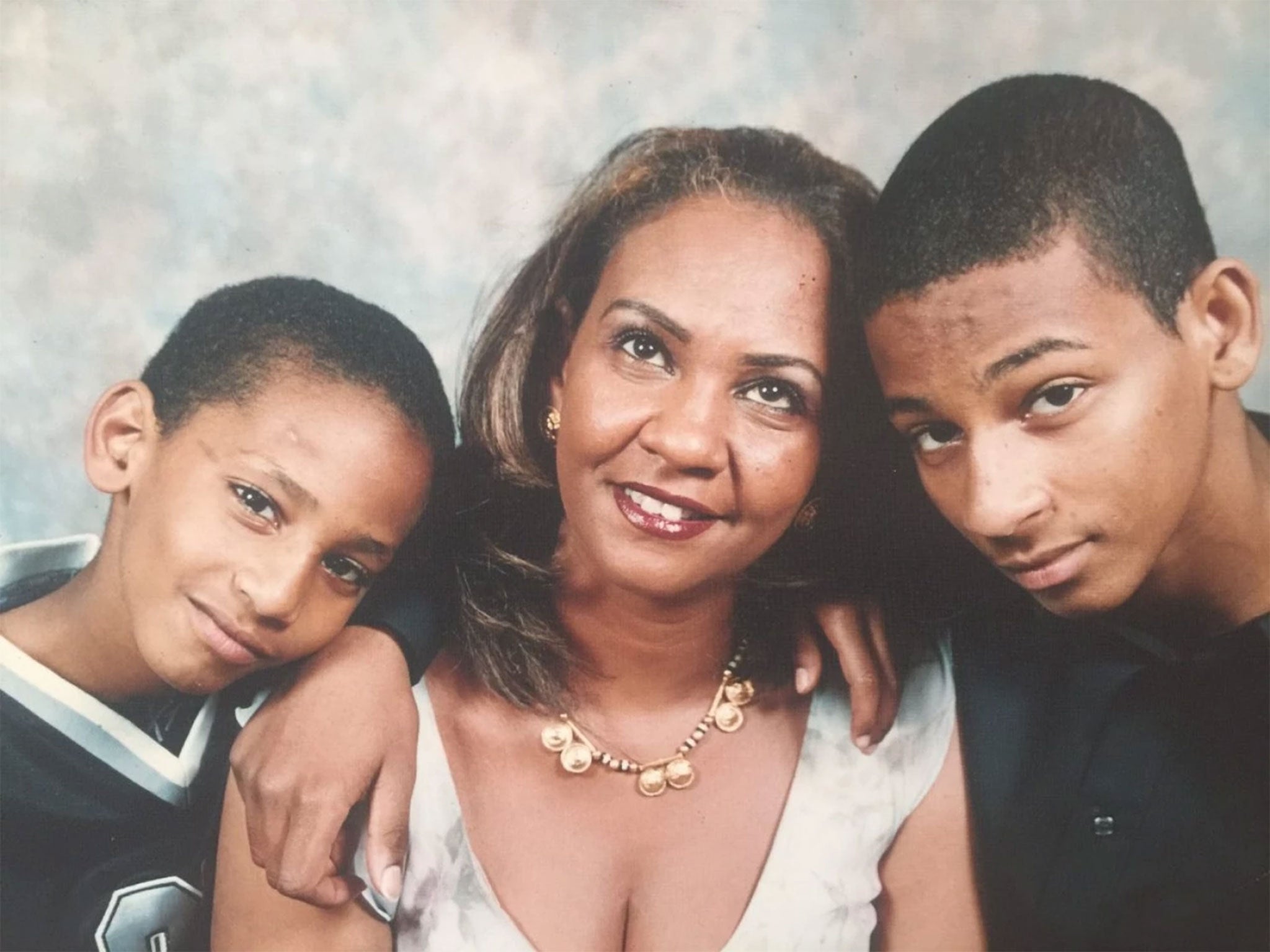 The last member of the group of British jailers who supervised the torture and killing of Western hostages held by Isis has been identified as a 27-year-old Londoner who traveled to Syria in 2012.
El Shafee Elsheikh, a British citizen whose family fled Sudan in the 1990s, was one of four jailers dubbed the "Beatles" by their prisoners because of their British accents. The cohort's most prominent figure was Mohammed Emwazi, better known as "Jihadi John," whose videotaped beheadings of American and British hostages became a global emblem of the Islamic State's brutality.
Emwazi, 27, was killed last year in a U.S drone strike in Syria. The other "Beatles" who have been identified include Alex Kotey, whose whereabouts are unknown, and Aine Davis, who was arrested last year in Turkey.
Former hostages said the Londoners subjected them to repeated beatings, waterboarding and mock executions. A number of Western European hostages were released after their governments paid ransoms. It's not clear whether Elsheikh is the guard known as "Ringo" or "George," whom the hostages considered the group's leader and the most vicious of the four.
Elsheikh was identified through a joint Post and BuzzFeed News investigation. His name was confirmed by a former U.S. counterterrorism official and other people familiar with British nationals in Syria. They spoke on the condition of anonymity to discuss an ongoing investigation.
The FBI declined to comment.
Elsheikh's family said he is still alive and living in Syria. He remains in touch with some friends and family -- but not his mother, she said.
All four Britons grew up in the same part of West London, but it is unclear whether they knew each other before they left for Syria. All of them apparently joined al-Qaeda's branch in Syria before defecting to the Islamic State.
Thre of the four were immigrants. Kotey, a convert, is of a Ghanaian and Greek Cypriot background, and Emwazi was born in Kuwait. Davis was born in West London and later converted to Islam.
Elsheikh's mother, Maha Elgizouli, said in an interview that for most of his life her son was a regular Londoner, supporting the Queens Park Rangers soccer team and working as a mechanic without ever attracting the attention of the authorities. Known to his friends as "Shaf," he was one of three sons raised by their mother after the family moved to Britain.
Timeline: The emergence of Isis
Show all 40
When he was 11 years old, the mother said, he joined the Army Cadet Force, a youth organization. He spent three years with the cadets, she said, enjoying his time with the group.
Elgizouli said she tried to shield her boys from trouble, but in 2008, the eldest brother, Khalid, was arrested with two others on charges of killing a gang member involved in a dispute with Elsheikh.
He was eventually cleared in the man's death but was convicted of possessing a firearm with intent to endanger, according to media reports. He was sentenced to 10 years in prison.
"The brothers loved each other very much; they were very close," said a close family friend, speaking on the condition of anonymity because of the sensitivity of the situation. "When Khalid went to prison, both of them were lost. They were vulnerable to radicalization."
Elgizouli said Elsheikh, when he was 21, married an Ethio¬pian woman living in Canada but became frustrated when she was unable to move to London to be with him. The following year, the mother said, she started to noticed changes in her son after an older friend introduced him to the preaching of a West London imam known for his radical beliefs.
She once caught him watching a video of the imam espousing the virtues of dying in the name of God. She said she asked her son, "Shafee, you want to go and be a dead Muslim?"
He answered, "No mummy," Elgizouli said.
Elgizouli said she later confronted the imam, slapping him in the face. "What have you done to my son?" she asked.
The mother and son argued for hours over their differing interpretations of Islam. According to the family friend, one day he told her: "You know, Allah says your mum can be your enemy."
Elgizouli said that Elsheikh influenced his younger brother, Mahmoud, who also adopted a fundamentalist interpretation of Islam. He began wearing robes, grew a beard and became interested in violent jihad.
"My kids were perfect, and one day it suddenly happened," said the mother, who added that she never knew that her son was associated with the group that held Western hostages.
Salah al-Bander, a community activist, said Elsheikh told him in February 2012 that he wanted to travel to Syria and that he had been preparing himself physically to join the fighting there.
"He was very determined," Bander said. "He hugged me and left."
"It was shocking to see how this young person rapidly radicalized and committing himself to such an extreme way of life," he added.
Elsheikh, who spoke Arabic fluently, left for Syria in April 2012. Elsheikh's brother Mahmoud joined him in Syria several months later, despite what his mother said were her efforts to have him returned to Sudan so he would not be able to go.
Mahmoud was killed last year in fighting near Tikrit, Iraq, according to his mother.
She said that Elsheikh is living in Aleppo with a Syrian wife and daughter and that his Canadian wife has also joined him in the country and had a son with him named after his dead brother.
After Elgizouli was told that her son had been involved with the "Beatles," she dropped her head into her hands and began sobbing.
"No, no, not Shafee," she said, adding, "That boy now is not my son. That is not the son I raised."
Copyright: Washington Post
Join our commenting forum
Join thought-provoking conversations, follow other Independent readers and see their replies