Iceberg twice size of London adrift at sea after breaking off Antarctica
The glacial mass split from the Larsen C ice shelf on the frozen continent amid fears it could fragment completely and raise global sea levels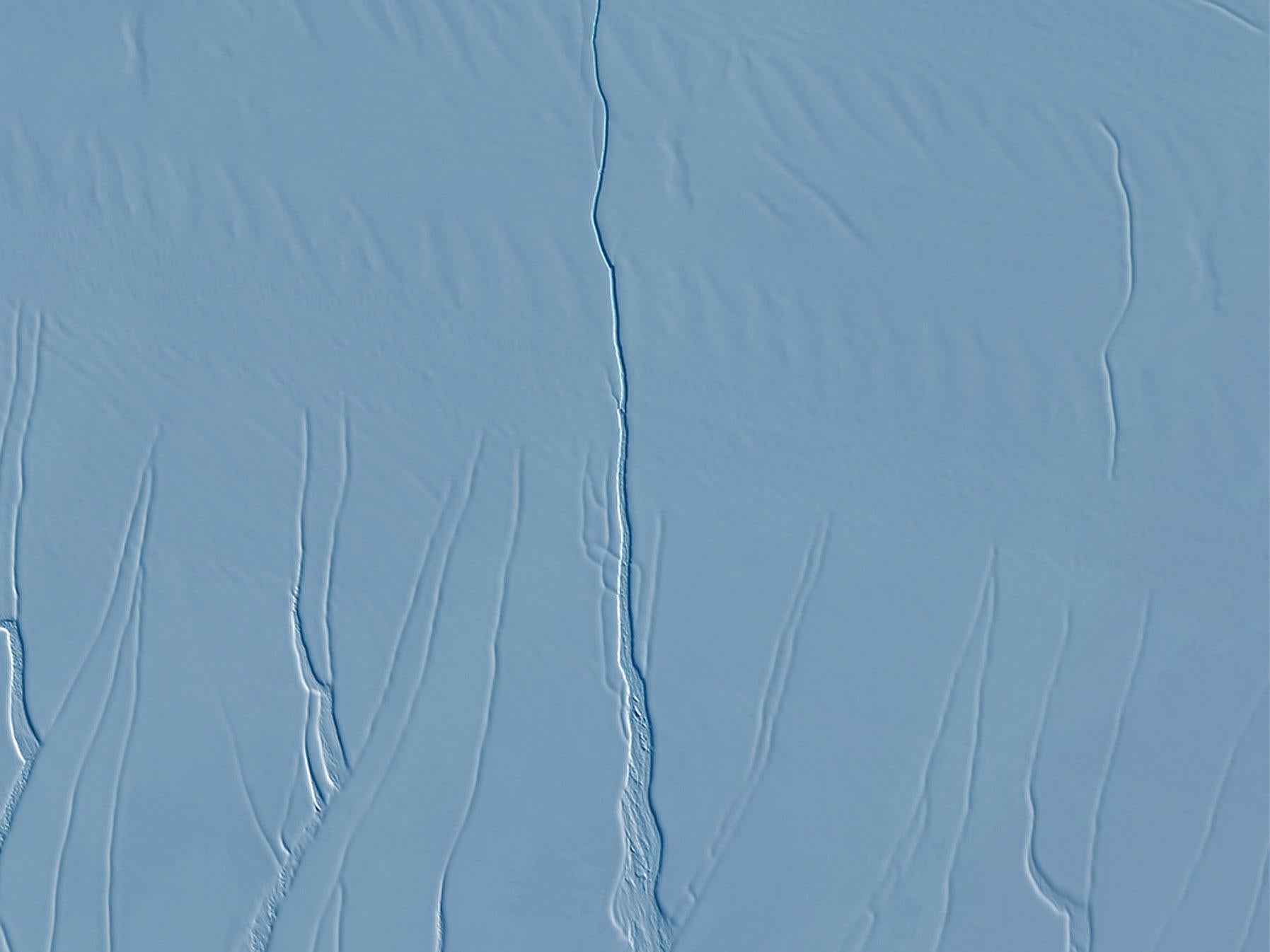 A trillion-ton iceberg more than twice the size of London has split from the Antarctic and is adrift at sea, according to a scientist's report.
Satellite images show the glacial mass – dubbed A68 – broke away from the Larsen C ice shelf on a peninsula on the frozen continent and is adrift in the adjacent Weddell Sea.
It is forecast to be swept north by currents and would pass south of the UK overseas territories of South Georgia and the South Sandwich Island in the southern Atlantic Ocean.
It is first expected to fragment into smaller pieces before being sucked back into swirling currents and eventually breaking down in warmer waters.
The iceberg broke away from the Larsen C ice shelf in July – the third to split from the Antarctic in just over two decades – sparking fears it could break up completely within years.
Experts said there was no hard proof climate change was to blame for the latest fracture, but warmer ocean temperatures could put ice shelves in further danger of melting apart.
Stef Lhermitte, a researcher at Delft University of Technology in Holland, has been monitoring the images from space of A68 since a NASA satellite revealed it broke away from the Antarctic, and said that the glacial mass had moved in the past three days.
He tweeted: "After some initial back-and-forth movement, LarsenC 's iceberg #A68 continues to drift."
Antarctic scientist Adrian Luckman, of Swansea University, told The Washington Post: "The iceberg is one of the largest recorded and its future progress is difficult to predict.
"It may remain in one piece but is more likely to break into fragments. Some of the ice may remain in the area for decades, while parts of the iceberg may drift north into warmer waters.
"Icebergs from this region occasionally make it out beyond the tip of the Antarctic Peninsula, but it will take a while for that to happen to this iceberg or its fragments, and there is not a lot of shipping in the area that I am aware of."
World news in pictures
Show all 50
Helen Amanda Fricker, an Antarctic expert at the Scripps Institution of Oceanography, told the Post the iceberg would drift north in currents and would pass west of South Georgia and the South Sandwich Islands.
The iceberg, or its fragments, would then be swept south again and be sucked into currents that encircle the entire Antarctic continent.
Scientists fear the latest fracture from the Larsen C ice shelf could raise sea levels by about a centimetre if the iceberg breaks up completely.
Global carbon emissions have soared in recent decades, prompting almost 200 countries, including Britain, to sign the Paris climate accord to reduce them with the aim of limiting the rise in global temperatures to 2C or under.
Join our commenting forum
Join thought-provoking conversations, follow other Independent readers and see their replies