Iran nuclear talks: John Kerry and Iranian foreign minister told 'whole hotel could hear you' after row
Things got heated between the US secretary of state and Mohammad Javad Zarif as deal deadline approaches in Vienna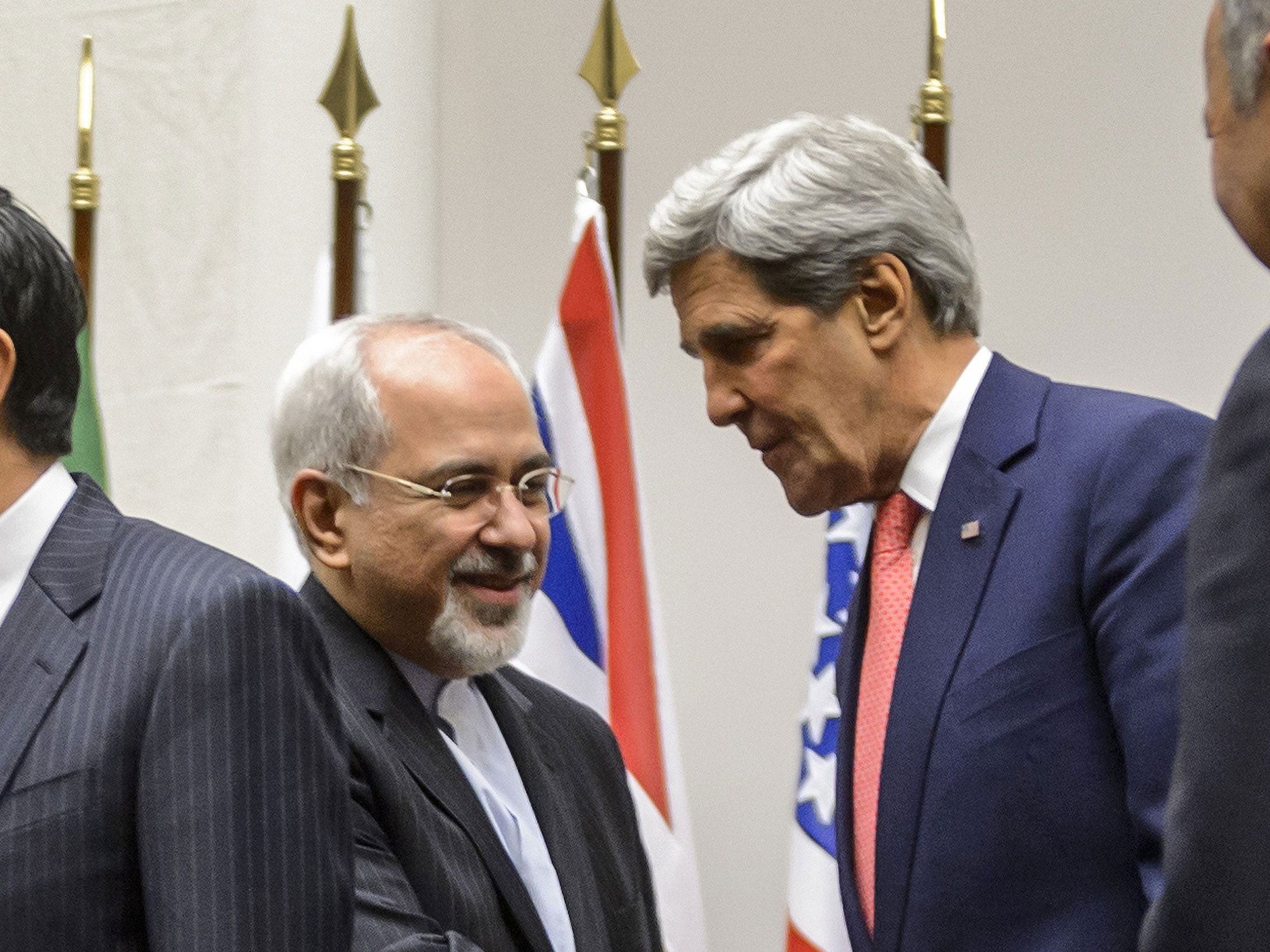 Things have been getting heated at crunch talks over Iran's nuclear programme, with US Secretary of State John Kerry and his counterpart Mohammad Javad Zarif getting into a shouting match that the "whole hotel" could hear.
As the deadline for a deal approaches in Vienna, the heated exchange between Kerry and the Iranian foreign minister was reportedly heard outside their meeting room in the plush Palais Coburg hotel in the Austrian capital.
It prompted the German foreign minister, Frank-Walter Steinmeier – also attending the six-party talks, to tell the pair: "Seems like you had a constructive meeting last night; the whole hotel could hear you."
The Iranian news agency IRNA reported that differences between the two men boiled over on Monday. Sharp exchanges were reported elsewhere at this week's talks, not least when Mr Zarif reportedly "erupted" after Western diplomats said Iran was destabilising the Middle East.
Air-conditioning units have been moved into the hotel, a former aristocratic residence, as Austria baked in its hottest temperatures of the year so far, Bloomberg News reported.
Talks continue as the deadline for the United State government to present the deal to Congress, the end of Thursday, approaches.
Missing the deadline would double the time it takes to review its terms – from 30 days to 60 - and this will delay the lifting of economic sanctions on Iran.
Feverish negotiations continue despite an earlier deadline, of 30 June, having slipped. There are still reported to be differences between Tehran and the five world powers – the US, UN, Russia, Britain, France and Germany – over inspections, verification and sanctions.
Key figures in the talks continued to say they were optimistic a deal could be struck. Russian foreign minister Sergey Lavrov said that "we have come close to a final agreement".
But back in Washington, Barack Obama was said to think the chances of a deal are "below 50/50", his close ally, Senator Dick Durbin, told CNN.
Additional reporting by Associated Press.
Join our commenting forum
Join thought-provoking conversations, follow other Independent readers and see their replies