Israeli-American teenager made bomb threats to US Jewish centres after IDF rejected him, say police
The man is suspected of making more than 100 threats across the US, as well as Australia and New Zealand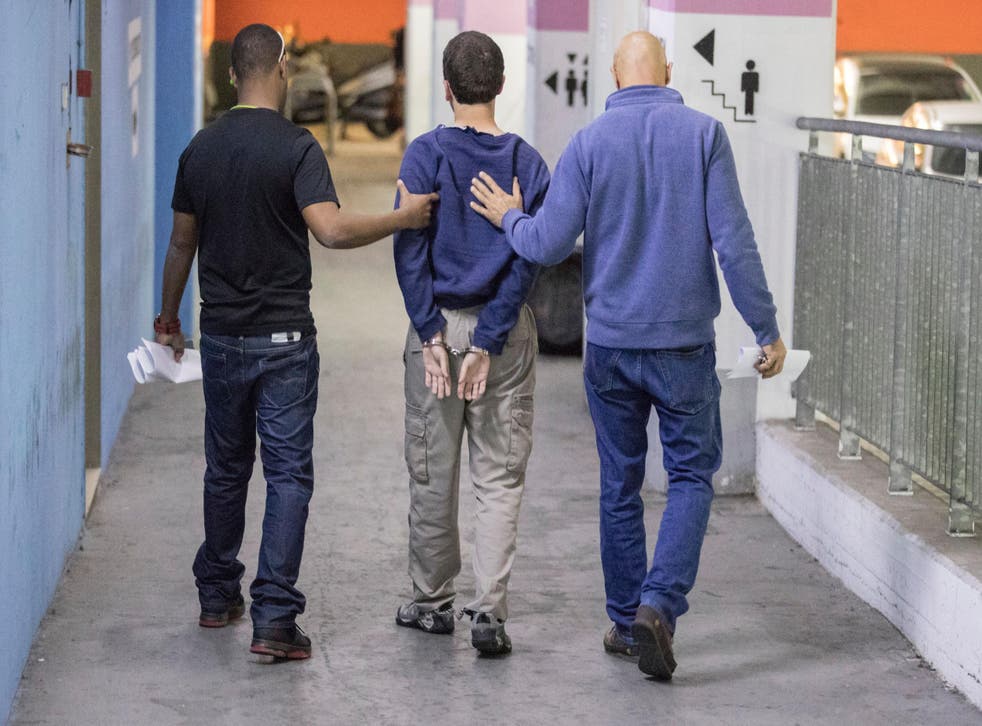 An Israeli teenager arrested on suspicion of making multiple bomb threats to Jewish organisations in the US, began his campaign of terror after he was rejected for military service, according to local media reports.
The man, who has dual Israeli-American citizenship, is suspected of making more than 100 threats to Jewish community centres across the US, as well as in Australia and New Zealand.
Israel's Channel 10 News said he was depressed and "infuriated" after the Israeli Defence Forces (IDF) refused to accept him for military service.
Quoting police sources, the broadcaster said the rejection made him determined to show "what he was capable of."
Military conscription exists in Israel for all citizens are over the age of 18, except for Arab Israeli citizens, who are exempted.
It appears the teenager, whose name has not been released to the public by the police, was exempted from service on medical grounds.
Over 100 tombstones vandalised in Philadelphia Jewish cemetry
His lawyer, Galit Besh, told The Times of Israel her client had a "very serious medical condition" that might have affected his behaviour. Channel 10 reported the condition was a nonmalignant brain tumor.
The suspect remains in custody, and faces charges of extortion and is accused of sowing widespread fear and panic, police said.
Michael Rosenfeld, a spokesperson for the Israeli Police, said in a statement the young man had used sophisticated technology to mask the origin of his calls to synagogues and community centres.
"He didn't use regular phone lines. He used different computer systems so he couldn't be backtracked", Rosenfeld alleged.
The Anti-Defamation League, a US-based Jewish charity, has recorded more than 120 bomb threats against Jewish community centres across the US since 9 January, amid fears of rising anti-Semitism in the country.
A number of Jewish cemeteries have also been vandalised.
Jenny Silverman, President of the Jewish Federation of North America, said in a statement following the man's arrest on Thursday:
"It was heartbreaking to learn that a Jewish man is a prime suspect. As a community and a society we must remain vigilant in our effort to counter anti-Semitism and other hate crimes as they appear.
"We are fortunate to know we have partners in law enforcement who will do whatever it takes to bring these perpetrators to justice."
Register for free to continue reading
Registration is a free and easy way to support our truly independent journalism
By registering, you will also enjoy limited access to Premium articles, exclusive newsletters, commenting, and virtual events with our leading journalists
Already have an account? sign in
Register for free to continue reading
Registration is a free and easy way to support our truly independent journalism
By registering, you will also enjoy limited access to Premium articles, exclusive newsletters, commenting, and virtual events with our leading journalists
Already have an account? sign in
Join our new commenting forum
Join thought-provoking conversations, follow other Independent readers and see their replies