'It shouldn't have happened': David Cameron regrets the case of artist from Kazakhstan refused UK visa because he had no hands
Karipbek Kuyukov couldn't enter the country because he couldn't provide fingerprints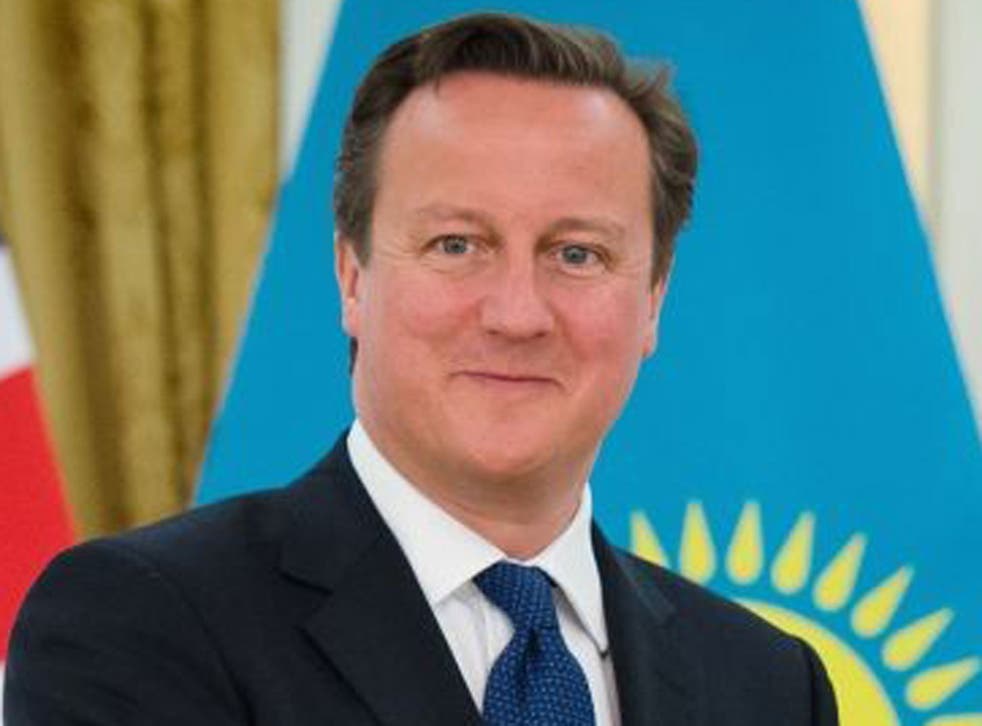 An artist with no hands was refused a visa to enter Britain because he could not provide fingerprints, in what David Cameron said was a "deeply regrettable episode".
Media reports in Kazakhstan said Karipbek Kuyukov was due to visit Britain in April to exhibit some of his paintings but was unable to get the required travel documents because of his disability.
Mr Kuyukov, who paints by holding a brush in his mouth and between his toes, has had his work displayed around the world.
Mr Cameron was asked about the situation at a joint press conference with Kazakhstan's ruler Nursultan Nazarbayev in his presidential palace.
The Prime Minister, who has been leading a trade mission to Kazakhstan, said: "In terms of the artist, the disabled person you mention, that was clearly a deeply regrettable episode. It is being put right and that shouldn't have happened."
Mr Kuyukov told Tengrinews last month: "I was denied a visa on the grounds that my fingerprints were of unsatisfactory quality. I was asked for additional fingerprints, although I physically could not give them any fingerprints.
"My sister who was supposed to accompany me received a visa because they took her fingerprints. Why do they need fingerprints anyway?"
As part of his visit Mr Cameron launched a new business visa service in Kazakhstan's capital Astana which will streamline and accelerate the process for leading local companies.
PA
Join our new commenting forum
Join thought-provoking conversations, follow other Independent readers and see their replies