Man crowdfunds Valentine's gift for women with same name as his girlfriend
'Love someone named Prue? Lots of us do. So let's create the most romantic Valentine's Day stunt for all the Prues'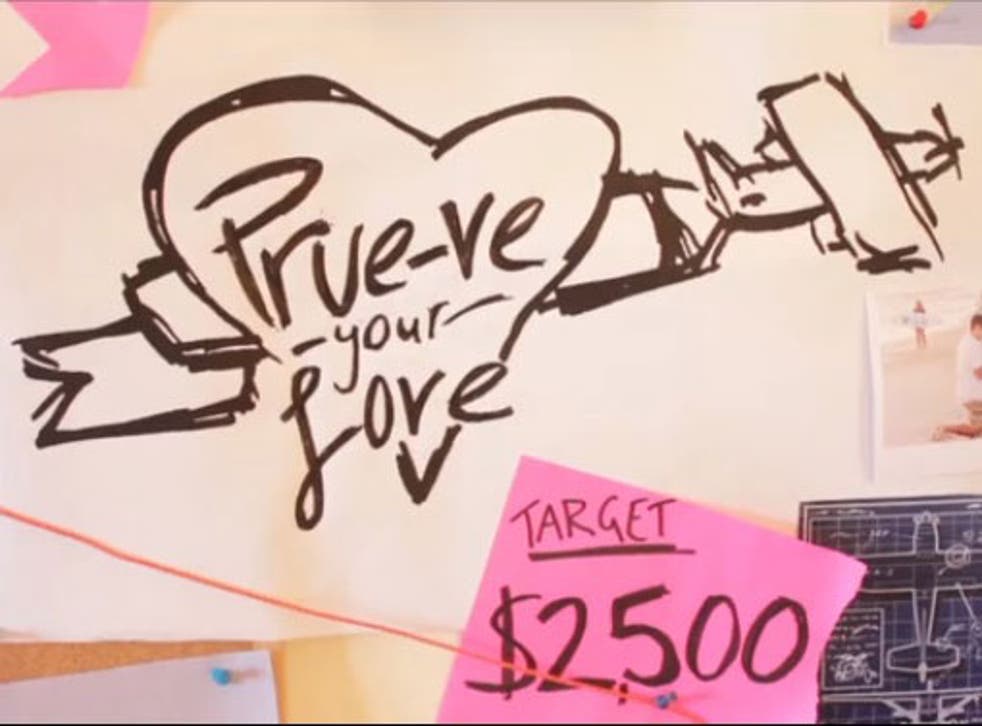 Extravagant Valentine's Day stunts are beyond the pockets of most of us.
Not for the boyfriend of one Australian woman called Prue.
Launching "the first crowd-sourced Valentine's Day surprise", the unidentified man wants everyone with a partner also called Prue to contribute towards an aeroplane banner reading: "Happy Valentine's Day, Prue. Love, Me".
The man from Melbourne, Australia, wants to raise the AUD $2,500 (£1,225) cost of the banner's flight - and has opted to remain anonymous so that "any partner of Prue gets to claim credit" for the surprise.
"Love someone named Prue? Lots of us do. So let's create the most romantic (and convenient) Valentine's Day stunt for all the Prues," he has written on crowdfunding site Kickstarter.
"This…is your chance to prue-ve your love for her."
Donors who pledge at least $1 will be given the exact time and location of the banner's flight so they can plan a surprise viewing with their loved one.
Supporters not in Melbourne will receive a link to a live online stream of the event, which can be viewed anywhere in the world.
"Very 2016", he writes.
"The problem with Valentine's Day is that guys with stunts like these have raised the bar to almost impossible standards for all men," he says in a video on his Kickstarter page.
"How are we meant to compete?"
The man's own Prue has already uncovered the stunt, however. She recognised her boyfriend's pixellated face on Kickstarter.
"She freaked out," the man told Mashable. "She knew it was me straight away and now she's sharing it with other Prues as well."
His plan has won him plenty of Valentine's Day kudos.
"This has definitely taken it up a notch," he said.
"I think this will cover me for the next 10 years. What I really hoped for was that guys who don't date Prues would want to give me a hand. I've got faith in mankind."
His faith is paying off – 40 donors have already given a total of more than AUD $1,800 (£885).
Join our new commenting forum
Join thought-provoking conversations, follow other Independent readers and see their replies