After the storm: Tens of thousands of Mexicans left homeless, but was Hurricane Eta or human error to blame?
Hurricane Eta did enough damage on its own, but there are complaints that the authorities in Mexico made the devastation far worse, reports Chris Havler-Barrett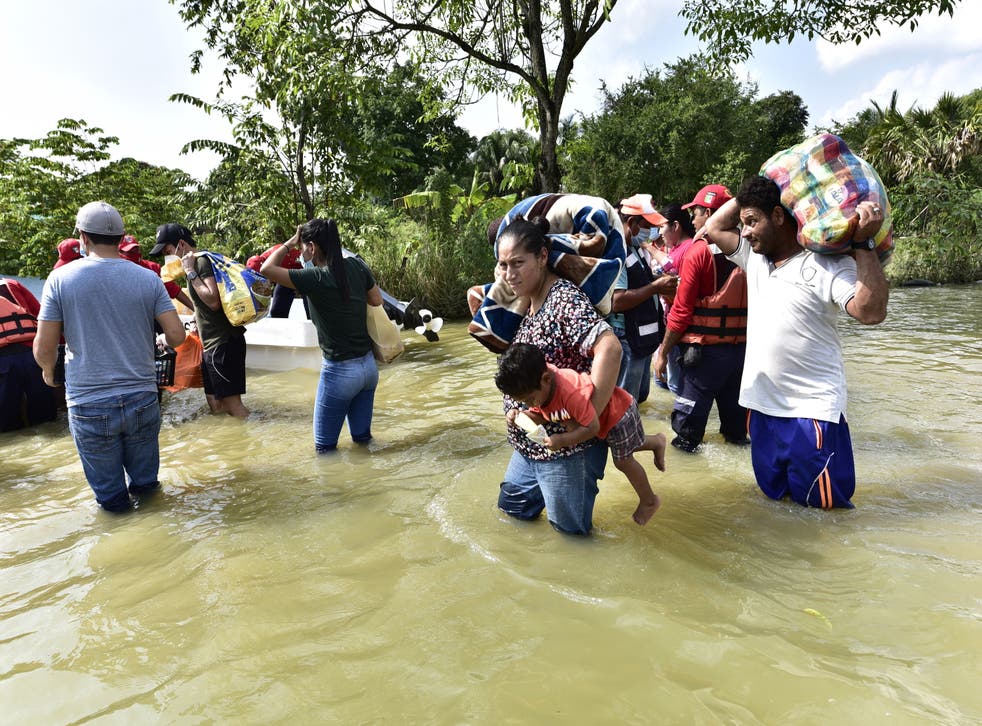 Hurricane Eta may now have blown itself out but the devastation it caused across large parts of Central America in the past month will remain a problem for some time.
Homes, trees and power lines were all brushed aside with deadly ease by the storm as winds regularly reached speeds of more than 130 miles per hour. Beyond the physical damage, so far some 200 lives have been lost to Eta in the region. That toll is expected to grow.
It was a natural tempest that needed little help to inflict damage on the tens of thousands of people who lived in its path.
Join our new commenting forum
Join thought-provoking conversations, follow other Independent readers and see their replies