Dubai will continue with development of a mega-dome despite financial slowdown
The structure will cover 8 million sq. feet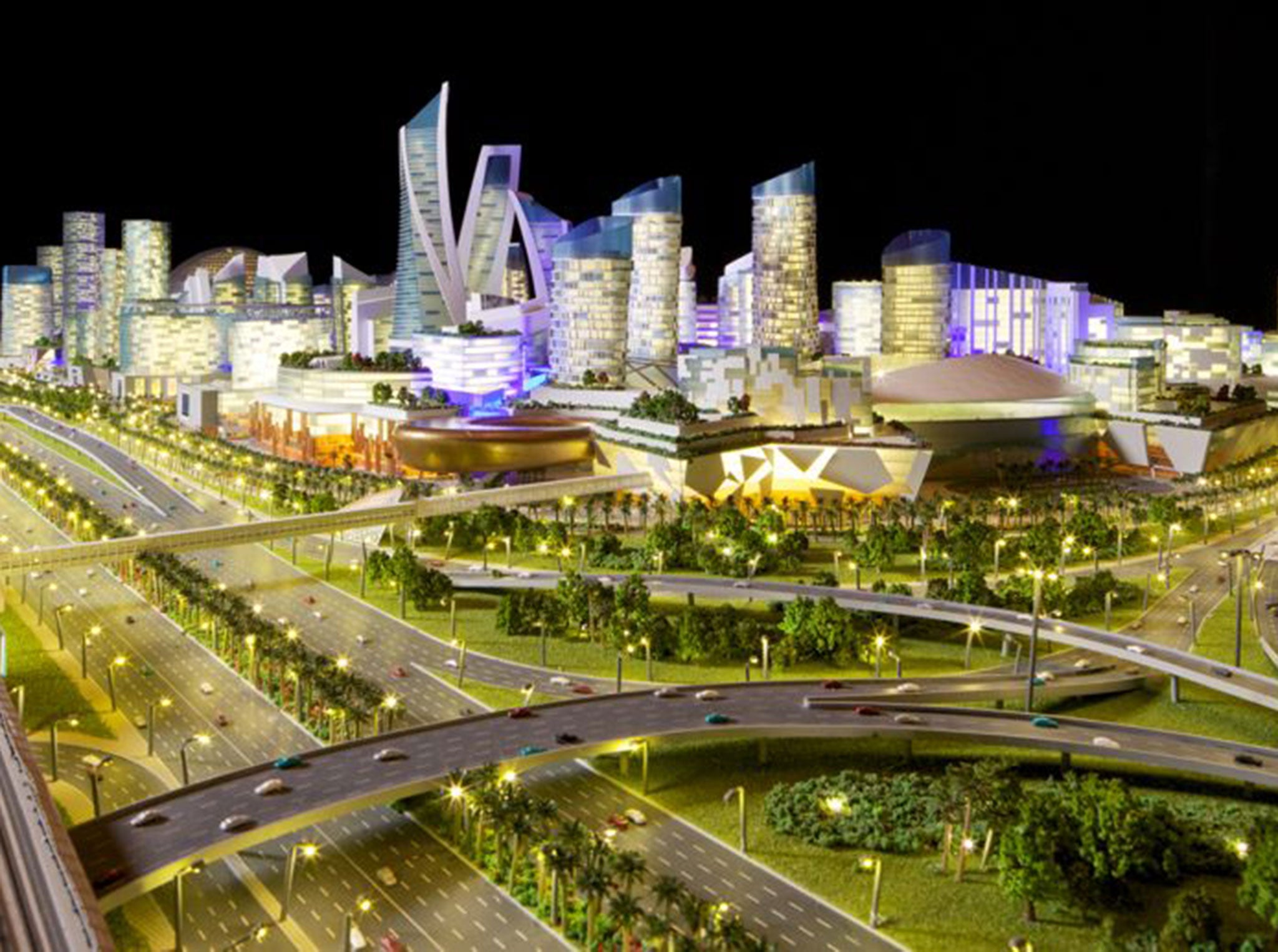 The process of developing the world's first domed city is making "good progress".
The megastructure, planned for Dubai, will cover eight million square feet (743,224 metres) and the inside temperature will be carefully controlled.
The project is set to continue despite an economic slowdown in the region.
The Mall of the World will house hundreds of buildings, 20,000 hotel rooms, a transit system, and the largest indoor theme park in the world.
It will also feature a medical tourism district, 7 km of shopping streets, a 'celebration centre' catering for 15,000 guests and a cultural district with a design based on New York's Broadway.
The promotional website for the Mall of the World also boasts that "tourists will be able to enjoy a week-long stay without the need to leave the City or use a car."
Officially announced last year, the project is expected to be complete by 2020.
"We are making good progress with the planning and thoughtful approach to the development of Mall of the World," Dubai Holding COO Morgan Parker said to Tech Insider.
"It sits at the heart of Dubai and will be critical to the Emirate's economic growth."
The project is being run global investment company Dubai Holding. Managing director Ahmad bin Byat said: "We will be reacting to the demands of the market. The project is massive and complex and will have to be built in stages."
However, the Mall of the World plans have not been without criticism, with commentators saying that it will further reinforce inequality in Dubai.
Gadget and tech news: In pictures
Show all 25
"By sectioning off a 3 million-square-foot portion of the city with an air conditioned dome," Brian Merchant of Motherboard wrote, "Dubai is dropping one of the most tangible partitions between the haves and the have nots of the modern era—the 100 hotels and apartment complexes inside the attraction will be cool, comfortable, and nestled into a entertainment-filled, if macabre, consumer paradise."
"The masses, including the underpaid immigrants who will no doubt help build it, may be free to wander through by day, but they will surely find no residence there."
The world's tallest building, the Burj Khalifa, is already in Dubai, and stands at 830 metres high.
Join our commenting forum
Join thought-provoking conversations, follow other Independent readers and see their replies