A president but not the supreme leader – and therein lies the problem for Hassan Rouhani
The Iranians are spinning in the media so that the centrifuges can keep on spinning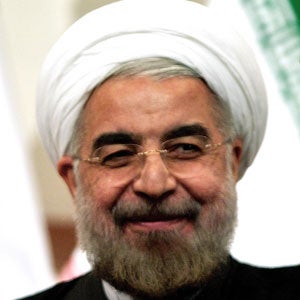 There is nothing in stone yet, but there is some slightly heady talk in Washington of a possible historic meeting in New York next week between Barack Obama, and the newly elected president of Iran, Hassan Rouhani.
The White House is making some extremely difficult calculations on Iran in the wake of a sudden diplomatic charm offensive from Mr Rouhani, who took office only in August. Just in the past few days he has vowed in a US television interview never to develop atomic weapons and has released 11 prominent political prisoners.
That the Americans are gingerly reciprocating – it also emerged last week that Mr Obama wrote a personal letter to Mr Rouhani, who apparently sent back a constructive reply – is meanwhile presenting Israel with a conundrum. For now it is warning brusquely against taking Mr Rouhani at face value, especially on Iran's nuclear programme.
All of this comes as the moderate Rouhani and Obama plan to attend the UN General Assembly in New York next week. The American president will be in town on Tuesday. "We will see, it has always been possible," Jay Carney, the White House spokesman, replied when asked about a possible meeting between the men.
"We obviously notice a significant change in language and tone, it's rather dramatic, but it's important we don't just take Iran's word for it," Mr Carney added. "The release of political prisoners is a welcome action. The welcome rhetoric over nuclear weapons is just that. Words are not a substitute for action and we need to see follow-through."
In the interview with NBC News, Mr Rouhani, who is a sharp break from his predecessor, the hardline Mahmoud Ahmadinejad, called the letter from Mr Obama "positive and constructive". He added: "It could be subtle and tiny steps for a very important future." He meanwhile penned a message to other world leaders in The Washington Post urging them "to respond genuinely to my government's efforts to engage in constructive dialogue".
If Mr Obama is intrigued it may in part be because his foreign policy credentials were damaged early in his first term when he tried to extend an olive branch to Tehran. The strategy backfired, notably when presidential elections in Iran in 2009 prompted an uprising and a savage crackdown. Mr Obama was cast by his critics as naive.
By most reckonings, direct talks between the two men in New York are unlikely. It would enrage Israel and expose Mr Obama to more egg on his face down the road. But even a handshake would be considered historic. When Mr Ahmadinejad used to stand in the General Assembly, the US and its allies would walk out. Alternatively, the world might see talks between John Kerry, the Secretary of State, and his new Iranian counterpart, Jawad Zarif.
A key issue is Mr Rouhani's level of authority in Iran, where he has the title of president but remains subordinate to the supreme leader, Ayatollah Ali Khamenei. It is one of the reasons for Israeli alarm. "One must not be fooled by the Iranian president's fraudulent words," the office of Benjamin Netanyahu, Israel's Prime Minister, said in a statement. "The Iranians are spinning in the media so that the centrifuges can keep on spinning."
Mr Netanyahu, who last year made a vigorous call at the UN for action to stop Iran's nuclear programme, will be wary also because while the US has said that the option of military action is "on the table" with regard to Iran that putative threat may now be less credible in the of recent US policy zig-zags on Syria.
"I think the double-edged sword Rouhani and Zarif present to the United States and Israel is that Iran is now easier to engage, but more difficult to isolate," Karim Sadjadpour, an Iran expert at the Carnegie Endowment for International Peace, warned, while adding that the rapprochement does offer an opportunity. "As long as Ayatollah Khamenei remains supreme leader of Iran, this is the best group of interlocutors that the US will ever have to work with in Tehran, particularly Foreign Minister Zarif."
Join our commenting forum
Join thought-provoking conversations, follow other Independent readers and see their replies