Adel Termos: Hero father 'saved hundreds of lives' by tackling second Beirut suicide bomber
The Lebanese father lost his life when he threw himself at the suicide bomber, causing the bomber to detonate early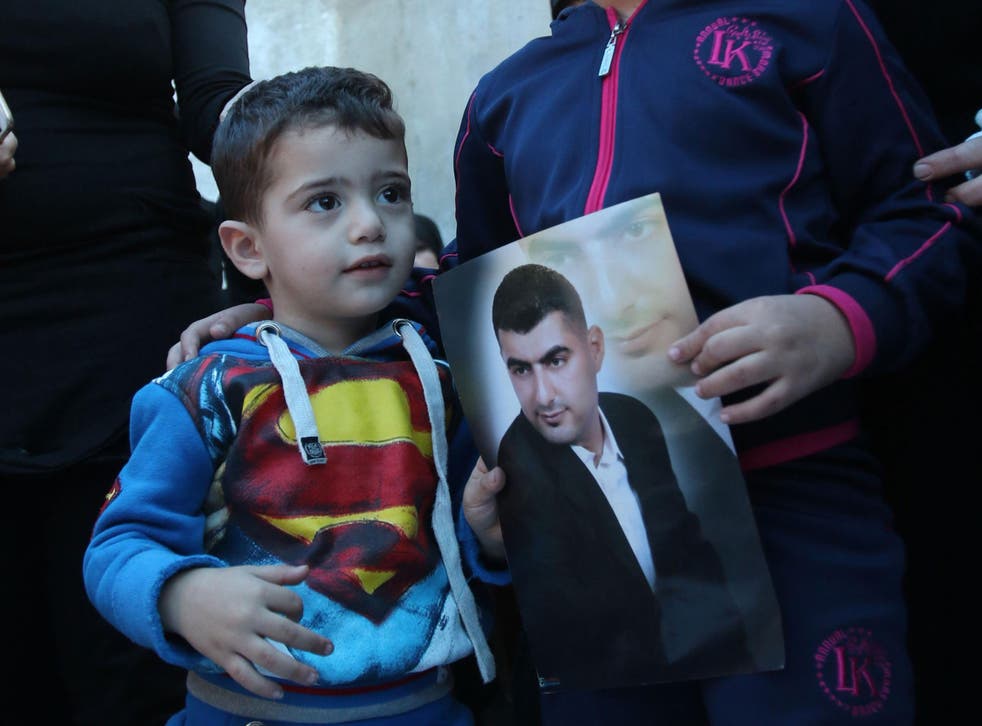 Twin suicide bomb attacks in Beirut claimed the lives of 44 people and injured more than 200, but in the aftermath of the tragedy one man has been credited with helping to save the lives of "hundreds" after he lost his own life tackling one of the bombers who was preparing to blow themselves up in the crowd.
As crowds began to gather outside a mosque in Beirut targeted by a suicide bomber on Thursday, Lebanese father Adel Termos spotted a second bomber approaching the crowds and threw himself at them, according to local media reports.
"He tackled him to the ground, causing the second suicide bomber to detonate," blogger and physician Elie Fares, who lives in Beirut, told PRI. "There are many many families, hundreds of families probably, who owe their completeness to his sacrifice."
Mr Fares believed the young daughter of Mr Termos, who was with him when he threw himself at the suicide bomber, had died in the attack, but recent pictures from his funeral suggest she survived.
Crowds chanted slogans as they carried the body of Mr Termos through the streets of the southern Lebanese village of Tallousa on Friday, while two of his young children carried his portrait.
Isis claimed responsibility for Thursday's deadly attack on Beirut. A day later another Isis suicide bomber blew themselves up at the funeral of a pro-government Shia fighter in Baghdad, killing 18 and injuring 41.
Later that night the Isis-claimed attacks in Paris saw 129 people killed and more than 350 injured in a series of suicide bombings and shootings across the capital.
Lebanon has seen deadly spillovers from the Syrian conflict since 2013, but this twin blast was the first – and one of the deadliest - for more than a year and took people by surprise.
Additional reporting by agencies
Join our new commenting forum
Join thought-provoking conversations, follow other Independent readers and see their replies