Afghanistan acknowledges struggle to tackle the Taliban after losing key district in Helmand
Taliban fighters overran Musa Qala this week in a setback for Afghan troops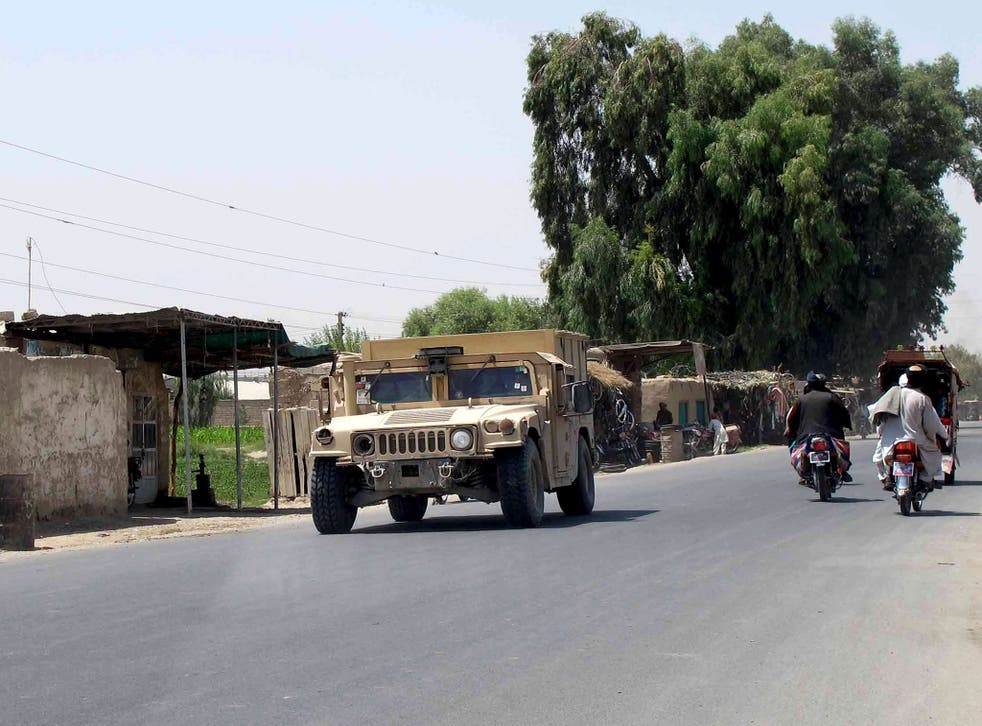 Afghanistan's acting Defence Minister, Mohammed Masoom Stanekzai, has acknowledged the "difficulties" his security forces face against the Taliban after they lost control of a key district in Helmand province.
Taliban fighters overran Musa Qala earlier this week in a setback for Afghan troops seeking to stand on their own following the withdrawal of Nato combat forces last year.
Mr Stanekzai said the army's attempt to retake Musa Qala – for years the scene of some of the deadliest Taliban attacks on British and other Western forces in Helmand –was "challenging".
The fall of the district came shortly after the Taliban seized the neighbouring area of Nawzad and cemented its control of a third district in northern Helmand.
However, Mr Stanekzai told the BBC that Afghan security forces were "firmly resisting" the Taliban and the reported growing presence of Isis jihadists. Mr Stanekzai said his country's troops would battle any group that posed a "threat to Afghanistan".
Camp Bastion: Last soldiers leave military base

Show all 9
Nato's "Resolute Support" coalition, led by the US, has bombed Musa Qala, formerly a Taliban stronghold and centre of the Afghan opium trade – about a dozen times in recent days, with air strikes against army and police headquarters now occupied again by the Taliban.
Join our new commenting forum
Join thought-provoking conversations, follow other Independent readers and see their replies