She put Taliban members behind bars for their crimes. Now she's in fear for her life – and the UK won't help
Exclusive: Afghan judge, Yosra, has had death threats, been shot at and is a Taliban target after putting many behind bars. She is now 'stateless' in Pakistan and the UK government won't help, as Maya Oppenheim reports
Saturday 25 February 2023 14:08 GMT
Comments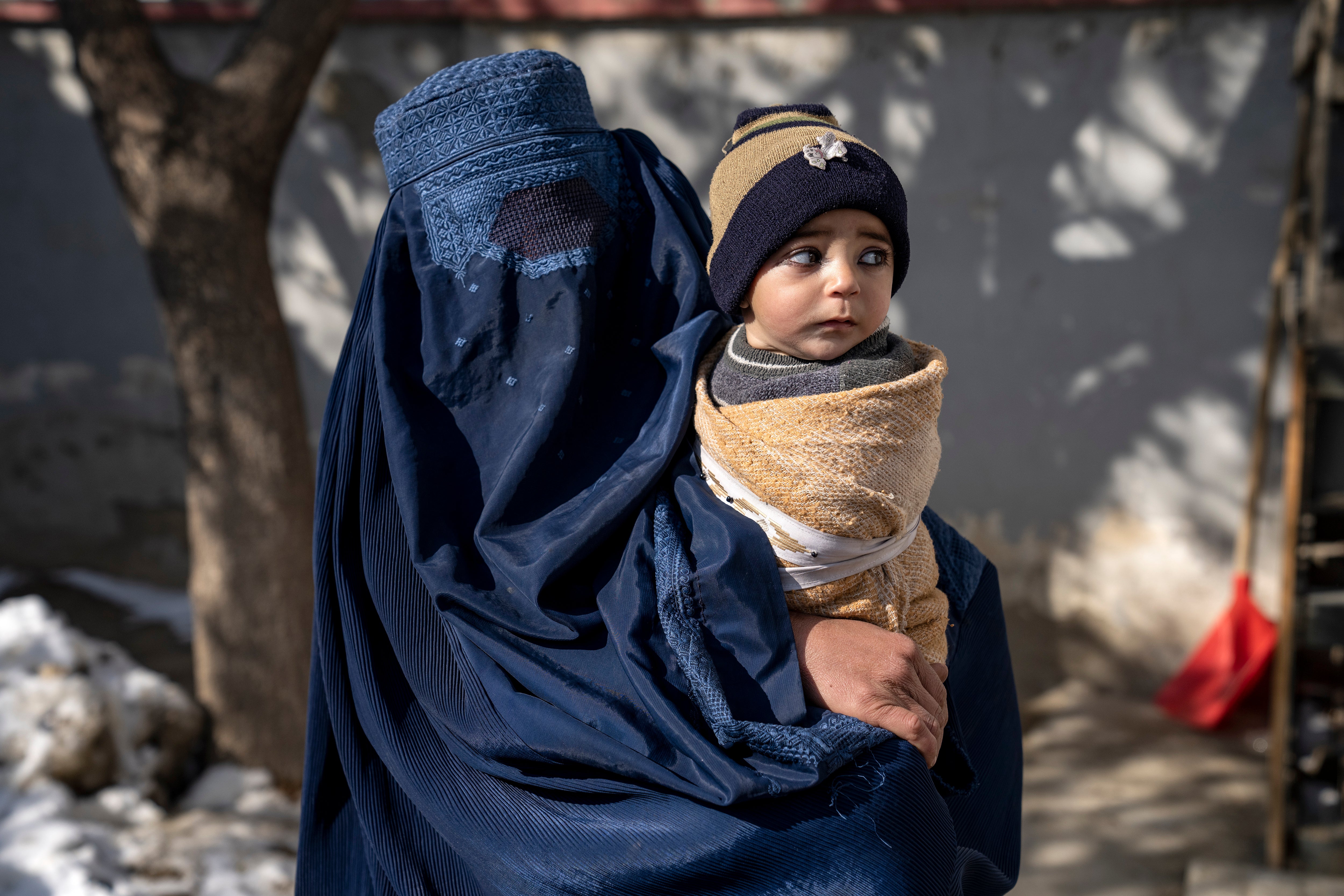 Yosra's night terrors keep her son awake as the horrors of fleeing the Taliban plague her sleep. Stuck in Pakistan after escaping Afghanistan, she is gripped by anxiety over when they will finally feel safe.
"My son tells me that I sometimes scream in my sleep. I often wake up and I have been biting my lips and tongue. I feel constantly overwhelmed by everything that has happened to us. I am constantly worried about our situation," she says.
The 52-year-old judge and women's rights defender escaped Afghanistan in September 2021 after being forced into hiding when the Taliban seized power in August 2021.
Speaking to The Independent in her first media interview, Yosra warns of the dangerous situation she is trapped in after the Home Office refused to reassess its decision to block her from coming to the UK in January.
Despite the fact her lawyers say she is in hiding in perpetual fear she will be deported to Afghanistan, the Home Office said there was a dearth of "sufficient compelling and compassionate circumstances", her lawyers say.
"After the Taliban took over Kabul on the evening of 15 August 2021, complete fear and darkness took over the city," Yosra, whose name has been changed to protect her safety, recounts. "As a judge who had been previously under threat from the Taliban, I was devastated and extremely scared for my and my son's lives."
Yosra was inside the Supreme Court for a meeting when the Taliban surrounded Kabul and the capital city descended into chaos as its "fall" became "imminent".
She went to stay with a family member in old Kabul city for a week with her son before having to relocate "discreetly" to live with different relatives, always wearing burqa to hide her identity. Her anxiety was heightened by the fact the Taliban were questioning local leaders and security guards about whether judges and other high-ranking officials were living in her area.
The Independent revealed back in September 2021 that more than 200 women judges were in hiding in Afghanistan, fearing they would be killed by the Taliban because of their work.
The Taliban has freed thousands of prisoners, including terrorists and senior al Qaeda operatives, and experts have warned that the judges responsible for sending many of them to jail were left terrified for their safety now they are free.
The hardline Islamist group, which previously ruled the country, has blocked women from the workplace, education and public spaces, as well as barring them from taking part in all sports since seizing power in Kabul after US and British forces withdrew.
Commenting on the current situation, Marzia Babakarkhail, who used to work as a family court judge in Afghanistan, tells The Independent: "There are 19 female Afghan judges with their families in Pakistan. Even though they have left Afghanistan, they don't feel safe in Pakistan. There are 49 female Afghan judges trapped in Afghanistan."
The campaigner, who now lives in the UK, warns that recently freed Taliban members have gone to judges' houses to track them down and says many are "fearing for their lives" and struggling to access food, money or healthcare.
Yosra explains that she is at particular risk due to her work overseeing the trials of Taliban members who plotted terrorist attacks against the government and international forces.
"These individuals were sentenced to between seven and 20 years in prison," Yosra adds. "All have now been freed by the Taliban and are part of the Taliban government in junior to mid-level positions."
During her time as a judge in the criminal court, she also presided over cases involving murder, kidnapping, violence against women, and rape.
"The 18 years I have spent as a judge have not been easy," Yosra says. "Throughout my work in the criminal court, I was subjected to threats from criminals, including the Taliban."
During that time, she and her son were forced to relocate for short periods of time around twice a year due to threats made against her. In recent years, she was monitored by the National Department for Security, as well as being transported to and from work in a government vehicle alongside two armed security guards.
"In 2020, the Taliban hand-delivered a threatening letter, addressed to me at my parents' house in Kabul, by dropping it over the wall perimeter," Yosra adds. "A few days later, my parents' home, where me and my son were living, was shot at. My room was the only one facing the street, so was the target of the shots."
A male judge colleague was killed at the end of 2020, she says, while two senior female judges she knew were assassinated on their way to work in January 2021. Her son is also at risk of being targeted as he worked with the Attorney General's office, which looked into harassment against women in public and private institutions.
Discussing her escape into Pakistan, she explains she and her son wore traditional Afghan clothes to appear as though they lived in a rural part of the country. Despite passing through between 10 and 15 Taliban checkpoints, they successfully managed to flee Afghanistan, hiding their passports each time, Yosra recalls.
Instead they said they needed to pass the checkpoints for healthcare, showing their prescriptions which included handwritten notes from her doctor, she notes.
The pair now live in "constant fear" about their future in Pakistan. She explains she is very "scared" they will be discovered and arrested – adding that they "live in limbo" unable to build a proper life there.
"I don't understand how the Home Office decided that we could remain in Pakistan with no status, no opportunity to regularise our status and under the constant risk of removal to Afghanistan," Yosra says.
Baroness Helena Kennedy KC, director of the International Bar Association's Human Rights Institute, warns the Home Office's decision to block Yosra from coming to the UK is a "profound disappointment".
She argues that the decision is "wholly inconsistent with the UK government's repeated pledges" to help "at-risk" Afghan human rights champions. Yosra and her son's case to enter the UK is scheduled to be heard at an immigration tribunal in March. The pair applied for resettlement in the UK under the Afghan Relocations and Assistance Policy (ARAP) but were refused.
To date, more than 12,000 Afghans who worked for the UK government have been welcomed into the UK via ARAP, the Home Office said, adding that the scheme is "uncapped" and remains open.
It comes after lawyers from Kingsley Napley, Jenner & Block London, and counsel Helen Foot of Garden Court Chambers lodged an appeal on behalf of Yosra and her son back in November, after they were denied leave to enter the UK last August.
"We have spent more than a year in extreme anxiety, isolation and uncertainty about our futures," Yosra, who has relatives living in the UK, says. "We have spent every day in a small, dark apartment without any plan for the future."
The Independent has contacted the Home Office for comment.
Join our commenting forum
Join thought-provoking conversations, follow other Independent readers and see their replies