Afghanistan shooting: Seven US soldiers injured and one Afghan killed at Mazar-e Sharif camp
Attack comes days after three US soldiers killed by another Afghan soldier in eastern Nangarhar province
Sunday 18 June 2017 02:05 Comments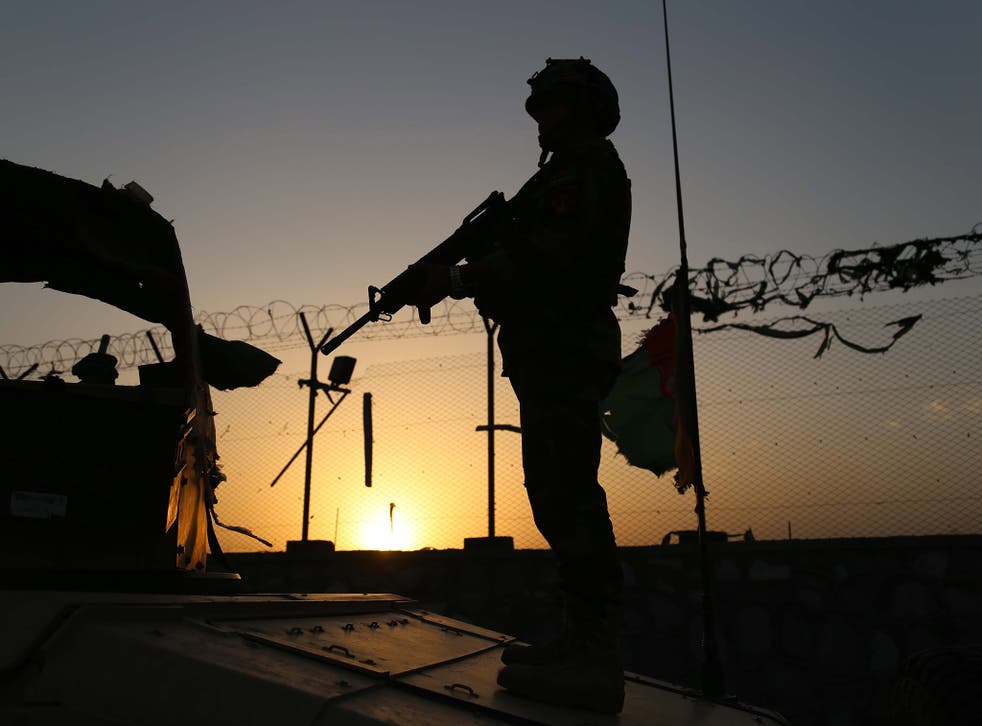 An Afghan soldier opened fire on American soldiers on Saturday, injuring at least seven, the US military said. It was the second such insider attack by an Afghan soldier in the past week.
Abdul Qahar Araam, spokesman for the 209th Army corps, confirmed that an insider attack took place at a camp in Mazar-e Sharif. Mr Araam said the soldiers returned fire and killed the attacker.
General Dawlat Waziri, spokesman for the Afghan Defence Ministry, also confirmed the attack.
The Resolute Support mission announced on its Twitter feed that seven US service members were wounded but said there were no US fatalities. It said one Afghan soldier was killed and one wounded.
Taliban spokesman Zabihullah Mujahid praised the attack in a statement sent to the media but he did not claim Taliban responsibility.
Last week three US soldiers were killed by an Afghan soldier in eastern Nangarhar province. In that case Mujahid claimed that the shooter was a Taliban loyalist who infiltrated the army specifically to seek out opportunities to attack foreign soldiers.
It is unclear whether the Afghan soldier killed was the attacker. There is a lengthy history of "green on blue" insider attacks in Afghanistan, resulting in the deaths of several Nato soldiers since the US invasion in 2001.
AP
Register for free to continue reading
Registration is a free and easy way to support our truly independent journalism
By registering, you will also enjoy limited access to Premium articles, exclusive newsletters, commenting, and virtual events with our leading journalists
Already have an account? sign in
Join our new commenting forum
Join thought-provoking conversations, follow other Independent readers and see their replies