At least 30 African refugees drown off coast of Yemen 'after being fired on by smugglers'
Boat was carrying at least 153 Ethiopians and Somalis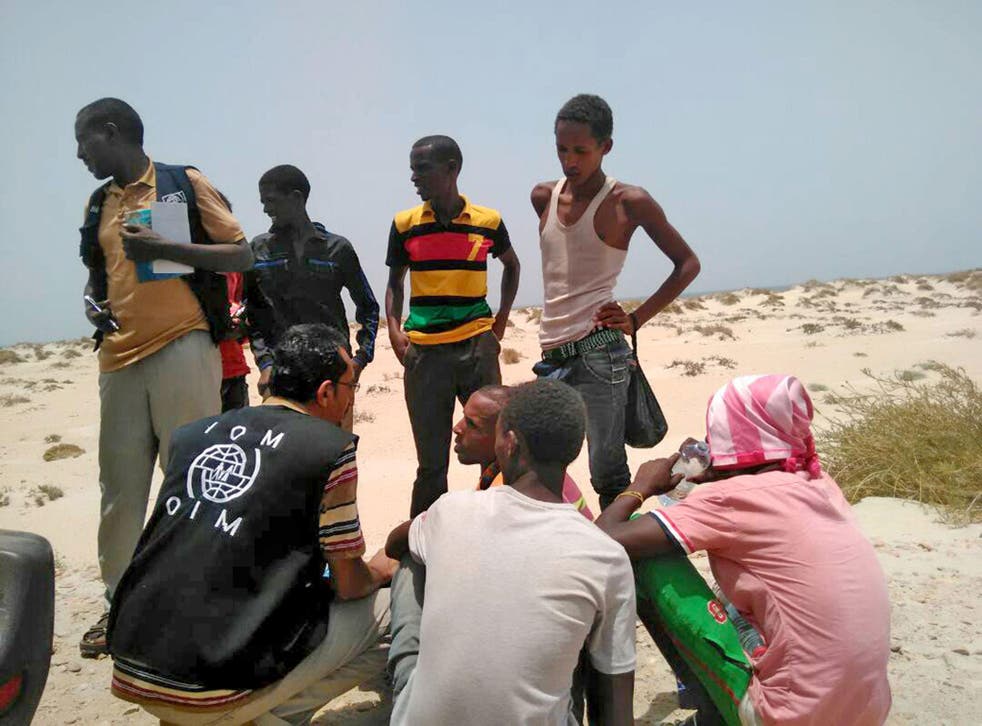 At least 30 African refugees and migrants have drowned off the coast of Yemen after the boat they were travelling on capsized. Smugglers reportedly also fired on passengers.
At least 153 Ethiopians and Somalis were aboard the vessel as it set sail from the port of Aden in Yemen.
It was headed towards Djibouti, a tiny country on the Horn of Africa, the United Nations (UN) said.
"Survivors of the incident have reported to UN and partner staff that an over-crowded boat packed with at least 152 Somalis and Ethiopians departed 23 January from the Al Buraiqa coast in Aden in a boat headed across the Gulf of Aden towards Djibouti," the International Organization for Migration (IOM) said in a statement.
"The boat capsized amid reports of gunfire being used against the passengers."
The tragedy comes five months after it emerged people smugglers "deliberately drowned" up to 50 migrants off the coast of Shabwa province in southern Yemen.
Refugees and migrants arriving in Catania, Sicily

Show all 7
In August, the IOM told The Independent smugglers were pushing migrants into the sea away from Yemen's mainland for fear of government boats, amid reinforced border controls, or to avoid encountering armed groups on shore in the war-torn country.
"The smugglers are well aware of what's happening in Yemen, so it may just be they're trying to protect their own neck while putting other people's lives at risk," IOM spokesperson Olivia Headon said.
She added: "They're sold this idea of a future that probably doesn't even exist in the gulf countries where they can make money they wouldn't make at home, where they can get a job and start providing for themselves or their families."
Join our new commenting forum
Join thought-provoking conversations, follow other Independent readers and see their replies