Al Jazeera removes video claiming Holocaust 'different from how the Jews tell it'
Benjamin Netanyahu spokesman says 'antisemitic' documentary was designed to 'incite the masses' during Ramadan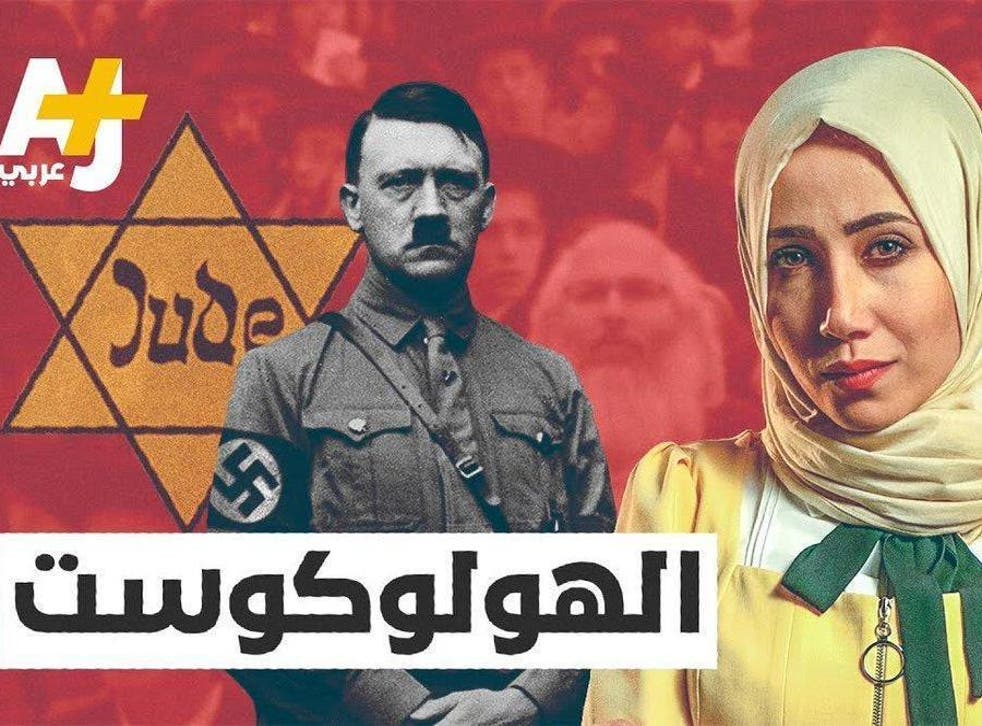 Al Jazeera has removed a video about the Holocaust from its AJ+ Arabic channel after it sparked outrage for claiming the genocide was "different from how the Jews tell it".
The Qatari media outlet also suspended two of the journalists involved in making the seven-minute long video for its youth-focused platform, which asserted Israel had misrepresented and benefited from the events of World War II.
The documentary claimed Holocaust "statistics were inflated by the Zionist movement to help them establish Israel", according to Israeli media reports. It also stated Israel was the genocide's "greatest beneficiary".
Posted on Friday, the clip reportedly received 1.1 million views before it was pulled by Al Jazeera on Saturday. The network issued a statement explaining the video had violated editorial standards and two employees had been suspended.
"Al Jazeera completely disowns the offensive content in question and reiterated that Al Jazeera would not tolerate such material on any of the network's platforms," said Dr Yaser Bishr, the network's executive director of digital division.
Remembering the Holocaust

Show all 16
Six million Jews were systematically killed in Europe by the Nazis and their collaborators during World War II. Other groups targeted and murdered by the Nazis included the Roma, gay people, religious dissenters and the disabled.
According to the Haaretz newspaper, the AJ+ video's presenter, Muna Hawwa, said: "The Jews weren't the only targets of the Nazis, but also Gypsies [Roma], the disabled, homosexuals, and Arabs and Christians, too.
"In all, the Nazis killed 20 million people during the Holocaust and the Final Solution, and the Jews were just a part of that. Then why does the world focus so much on Jews?"
It went to suggest the Jewish community's "financial resources" and "media institutions" had allowed it to shape the historical narrative.
Emmanuel Nahshon, spokesperson for Israeli's ministry of foreign affairs, said the AJ+ video "is the worst kind of pernicious evil. That's how Al Jazeera brainwashes young people in the Arab world and perpetuates hatred of Israel and the Jews. Lies and evil propagated by the ideological descendants of 'Der Stormer.'"
In a series of tweets, the ministry refuted each of the claims made in the clip.
Israeli prime minister Benjamin Netanyahu's spokesman for the Arab media Ofir Gendelman also condemned the clip. He said AJ+ "aired an anti-Semitic video on the Holocaust, spreading lies about it & about Israel, specifically on Ramadan in order to incite the masses".
Al Jazeera launched AJ+ in 2014 as an online news platform aimed at young people, with English, French and Spanish language versions as well as its Arabic channel.
Join our new commenting forum
Join thought-provoking conversations, follow other Independent readers and see their replies