Alan Henning kidnapping: Wife appeals to Isis to release 'peaceful and selfless' British aid worker
Barbara Henning described her husband as 'a peaceful, selfless man'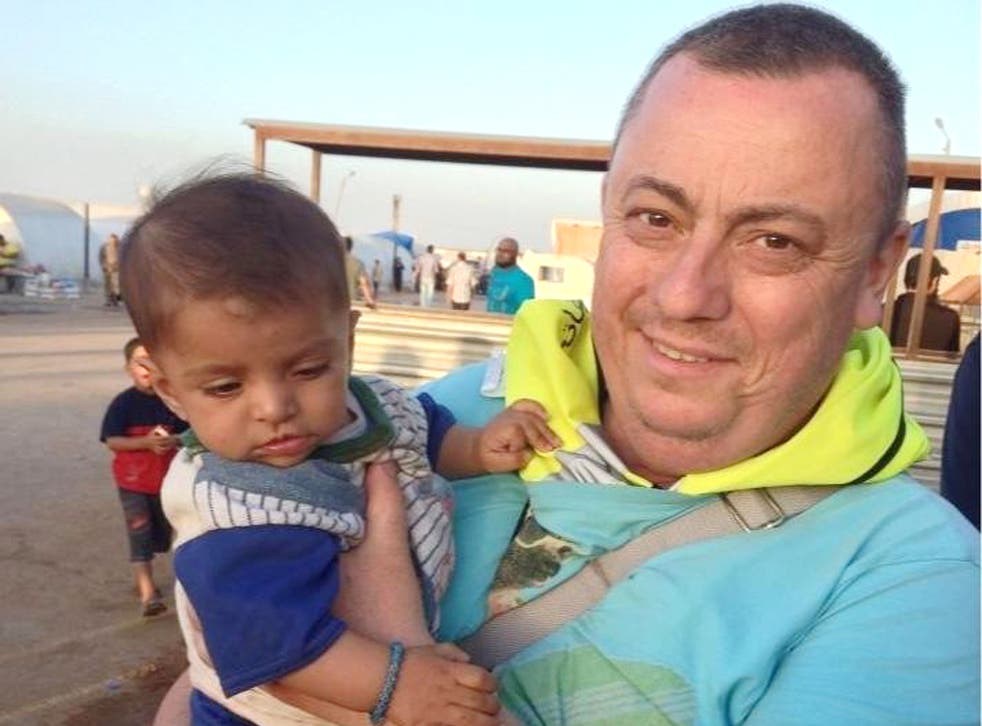 The wife of a British aid worker held hostage by Islamic State militants has urged his captors to "see it in their hearts" to release him.
Alan Henning,47, was captured in Syria on Boxing Day last year and his life was threatened at the end of a video showing the decapitation of fellow aid worker David Haines last week.
In a statement released via the Foreign Office, Barbara Henning described her husband as "a peaceful, selfless man" and said his visit to Syria as part of a convoy delivering medical supplies was "an act of sheer compassion".
The taxi driver from Salford, Greater Manchester, joined a convoy of ambulances that set off from Bolton last year to deliver aid to al-Dana, near the Turkish border.
Profile: A father travellling on a 'worthwhile' aid mission
She said her attempts to contact IS had been ignored, adding: "I pray that the people holding Alan respond to my messages and contact me before it is too late. When they hear this message I implore the people of the Islamic State to see it in their hearts to release my husband."
Timeline: The emergence of Isis

Show all 40
Last week, three prominent Muslim Imams and Islamic scholars made an impassioned video appeal to release Mr Henning.
In the public message, entitled '#FreeAlanHenning - The Islamic Perspective' and posted to YouTube yesterday, Shaykh Haitham Al Haddad, a Judge for the Sharia Council in London, warned that the execution of Mr Henning would be "haram" – forbidden according to Sharia Law.
Killing a soul "unjustly is like he has killed or she has killed the whole of mankind", Imam Shakeel Begg, from the Lewisham Islamic Centre, said of the beheaders.
Last week it was reported that al-Qaeda had met with IS in the days after he was taken hostage and told them his kidnapping was "counter-productive".
Register for free to continue reading
Registration is a free and easy way to support our truly independent journalism
By registering, you will also enjoy limited access to Premium articles, exclusive newsletters, commenting, and virtual events with our leading journalists
Already have an account? sign in
Register for free to continue reading
Registration is a free and easy way to support our truly independent journalism
By registering, you will also enjoy limited access to Premium articles, exclusive newsletters, commenting, and virtual events with our leading journalists
Already have an account? sign in
Join our new commenting forum
Join thought-provoking conversations, follow other Independent readers and see their replies