Alan Kurdi's father condemns politicians for failing to act: 'People are still dying and nobody is doing anything about it'
'Everyone claimed they wanted to do something because of the photo that touched them so much. But what is happening now?'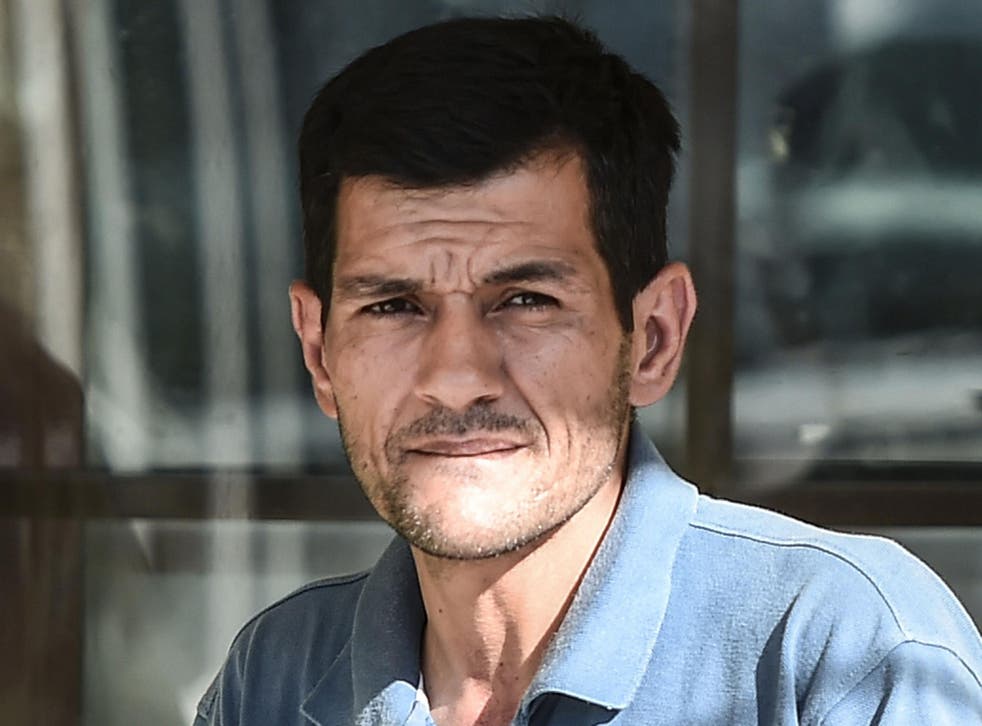 The father of Alan Kurdi, the Syrian child who drowned as his family tried to cross the Mediterranean to Europe, has condemned politicians and the international community for failing to live up to its promise to do more to protect refugees.
A shocking picture of Alan's body lying face down in the surf quickly became an iconic image of the refugee crisis. The three-year-old's lifeless body washed up on the shore of a Turkish beach on 2 September 2015. His mother, Rehana, and five-year-old brother Galip also died.
Speaking from his home in Irbil in Iraqi Kurdistan one year later, Abdullah Kurdi said that the remarks made by politicians to end both the bloodshed in Syria and the lucrative smuggling business in the Mediterranean have come to nothing.
Speaking to Bild, the 41-year-old said: "The politicians said after the deaths in my family: "Never again."
"Everyone claimed they wanted to do something because of the photo that touched them so much. But what is happening now? People are still dying and nobody is doing anything about it."
Alan's picture was met with shock around the world, and affirmations that several governments were willing to do more to alleviate the suffering of those fleeing war and persecution, like the Kurdi family.
According to UN estimates more than 400,000 people are thought to have lost their lives in the five-year-long Syrian civil war, and more than four million have fled home as refugees. The rise of Isis and other militant groups has also fuelled violence across the border in Iraq.
Following Alan's death, Prime Minister David Cameron said that the UK would admit 4,000 refugees a year until 2020. Various human rights groups have concluded it is very unlikely the target will be met, as did an August meeting of the home affairs select committee.
More than one million people made the dangerous sea crossing from Libya to Italy or from Turkey to Greece in 2015. A deal struck between the EU and Turkey has significantly curbed the number of Syrians trying to make it to Europe from Turkey, at least 2,500 people died crossing the Med in the first five months of 2016 - a significant increase from 1,855 deaths in the same period of 2015.
Abdullah had tried to get his family from Bodrum in Turkey to the Greek island of Kos twice before their third tragic attempt. The family had also applied for refugee sponsorship to settle with Abdullah's sister Tima Kurdi in Canada, but the application was rejected.
After the deaths of his wife and children, with no reason to stay in Europe, Abdullah returned first to Kobani, in Syria, before settling in Irbil, Iraq, also a Kurdish city. He told reporters that every time he sees images of people in life jackets or unseaworthy boats trying to cross the Med, he is taken back to the night his family died.
Refugee crisis - in pictures

Show all 27
His sister has expressed worries over Abdullah's deteriorating mental health. In the videoed interview, Abdullah, surrounded by Alan and Galip's stuffed toys, asks tearfully: "What am I doing here anyway? Why am I still here?"
Abdullah said he hopes one day to return to Kobani, and work with refugees, if he can face it.
"I want to tell the refugees in the refugee camp, that they should not make the same trip… the danger is too great, it's not worth it."
Join our new commenting forum
Join thought-provoking conversations, follow other Independent readers and see their replies