Syria civil war: Russia says it's tired of US 'whining' over Aleppo
France has called an emergency meeting of the UN Security Council to discuss the 'meltdown of humanity' in the embattled Syrian city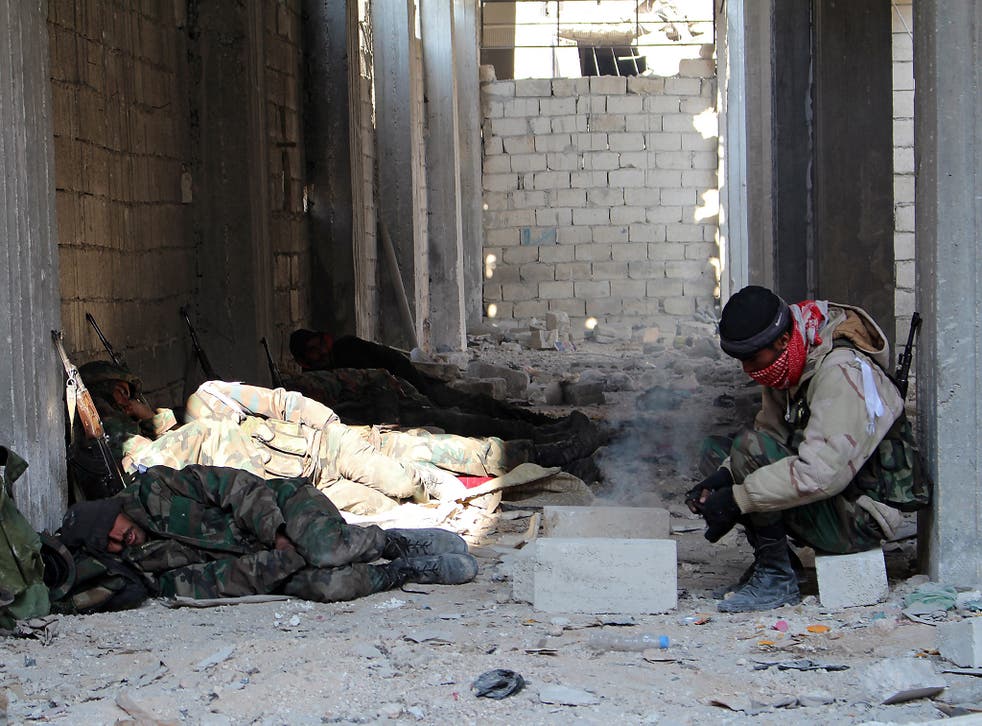 The Russian Foreign Minister has said it is 'fed up' of calls from the US for an immediate ceasefire in the war torn Syrian city of Aleppo.
"We are tired of hearing this whining from our American colleagues in the current administration that we need to immediately halt military action," Foreign Minister Sergey Lavrov told reporters from Belgrade on Tuesday.
Syrian President Bashar al-Assad's army and loyal foreign Shia militias were ready to declare the entire city recaptured "at any moment", Syrian state TV reported, with rebels and between 50,000 - 100,000 civilians squeezed into just four remaining neighbourhoods by Tuesday afternoon.
The UN said horrific reports of civilian executions by regime-allied militias on Monday night had been confirmed by six different sources, as scores more continue to die buried in rubble from intensive air strikes.
"We received further deeply disturbing reports that numerous bodies were lying on the streets," Rupert Colville, head of the UN's human rights office said. "The residents were unable to retrieve them due to the intense bombardment and their fear of being shot on sight."
Rebel factions and the international community have called for a humanitarian ceasefire to allow medical evacuations. All last-minute talks between the US - which supports some Sunni rebels in Aleppo - and Russia, a key ally of the Syrian government, have ended in deadlock.
Mr Lavrov criticised the US for failing to differentiate between 'moderate' rebels and 'terrorists' operating inside Aleppo, which has been divided between a government-controlled west and opposition-held east since 2012.
In Pictures: The crisis unfolding in Syria

Show all 30
He also criticised Western governments for what he said were "untrue" accusations that Russia was blocking aid convoys to Syria.
The Syrian government views all opposition to the regime as the activity of terrorists. The tide of the almost six-year-long war has turned in Mr Assad's favour since Russian began military intervention on behalf of the government in September 2015.
Intense bombing of besieged east Aleppo since September 2016 has killed more than 1,000 people, decimated medical infrastructure, and bought the population to the brink of starvation.
Also on Tuesday, France called for an emergency meeting of the United Nations Security Council to discuss what can be done to save the people of Aleppo.
Russia has used its veto as a permanent member of the body to veto the last six UN resolutions on the six-year-old conflict.
Join our new commenting forum
Join thought-provoking conversations, follow other Independent readers and see their replies