While the world watches Aleppo, Assad may have just used sarin gas on civilians near Palmyra
Organisation for the Prohibition of Chemical Weapons says it is 'seriously concerned' over reports of 93 deaths in gas attack near Isis-held territory
Wednesday 14 December 2016 14:25
comments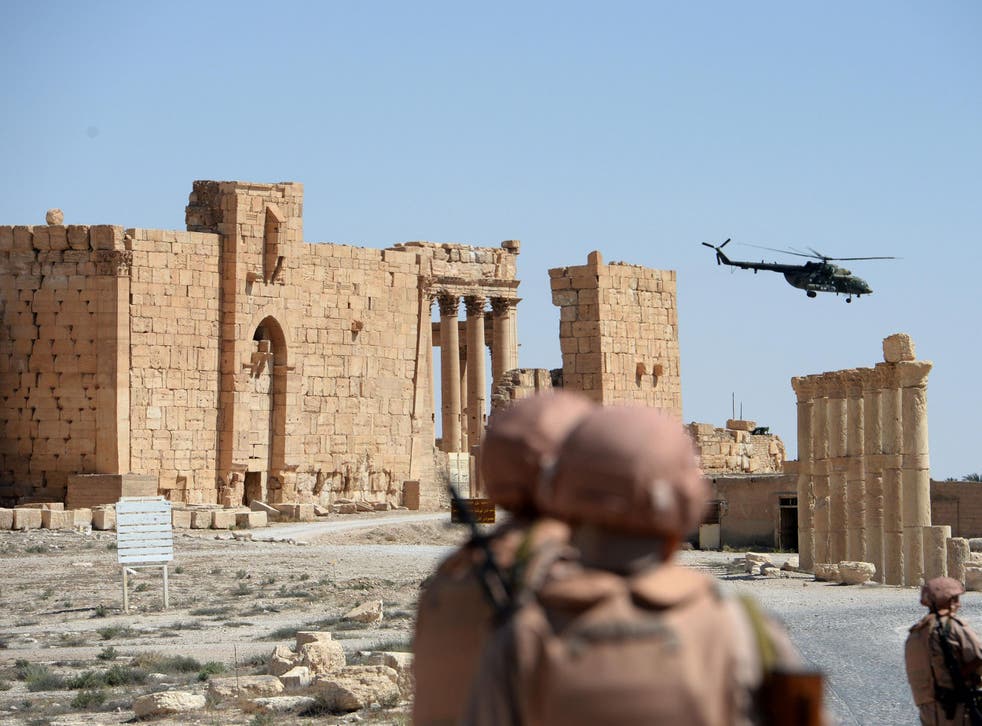 Approximately 93 civilians have been killed and 300 more injured in Isis-held Syria in what appears to be a chemical weapons attack, monitors and a medical charity have said.
The deaths occurred after heavy airstrikes around dawn in Hama province near the ancient city of Palmyra on Monday, the non-partisan Union of Medical Care and Relief Organisations (UOSSM) said, which hit a cluster of five villages.
Many of the dead were children who died quickly after inhaling gas and experienced symptoms including convulsions, suffocation, vomiting, dilated pupils, coughing blood and foaming at the mouth, medics at the scene said.
The gas was colourless and odourless, suggesting sarin, rather than chlorine, which has a distinct smell.
Pictures reportedly from the scene showed the bodies of dead children lined up on the ground, with discolouration around the eyes and some with foaming of the mouth. None of the graphic pictures indicated the victims had any other physical injuries.
The death toll was so high, UOSSM said, because local paramedics lacked training in how to deal with chemical attacks.
In Pictures: The crisis unfolding in Syria

Show all 30
The UK-based Syrian Observatory for Human Rights said it was aware that deaths had occurred in the area through suffocation, but could not confirm whether the attack used chemical agents, or whether Syrian or Russian warplanes were responsible.
The Organisation for the Prohibition of Chemical Weapons said it was treating the reports of the gas attack as a matter of "serious concern".
"We cannot stand one more day of horrors. Every day a new sadistic action is taken against the people of Syria as the world looks on dumbly," Dr Anas Al Kassem, an Ontario-based surgeon and Chair of UOSSM Canada, said in a statement, referring to both the Hama attacks and the escalating crisis in Aleppo.
"Try and imagine the pain and suffering the people go through for every moment without peace," he added.
Isis recaptured the Roman city of Palmyra in a surprise assault last week after Russian and foreign Shia forces pulled out, monitors said. The group was ousted from the archaeologically important site with the help of heavy Russian bombing in March this year.
Damascus has sent reinforcements to the area which have succeeded in retaking a key military outpost from the jihadists on Wednesday, state media reported.
Join our new commenting forum
Join thought-provoking conversations, follow other Independent readers and see their replies