Aleppo war: Rebels brace for final assault while US focuses on election
Intelligence sources expect Russian-backed Syrian forces to launch unprecedented assault on opposition-held east Aleppo as regime says it has recaptured neighbourhood in which rebels were struggling to break the siege
Tuesday 08 November 2016 14:05 Comments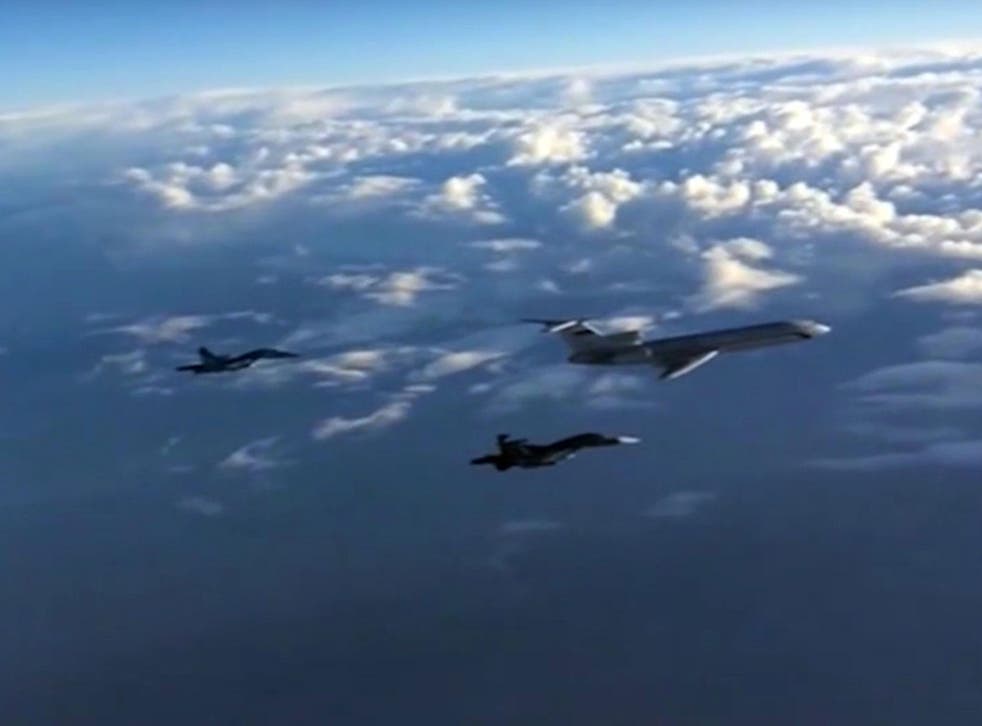 A Russian frigate capable of firing cruise missiles at targets up to 370 miles (600km) away has docked in the Syrian port of Latakia, ahead of what intelligence sources and rebels say is a new attack on Aleppo timed for when the world's attention is focused on the American national election.
The Admiral Grigorovich joins the Admiral Kuznetsov aircraft carrier – Russia's only one – and the Pyotr Velikiy (Peter the Great) nuclear-powered battle cruiser, both of which arrived at the Russian naval base in the regime stronghold of Latakia on the Mediterranean last week.
Russia's Black Sea fleet, including the Kuznetsov, seven other war ships and three submarines, began its journey from Murmansk in the biggest Russian military deployment since the Cold War last month. While British officials dismissed the show of strength as "posturing", the fleet poses a serious threat to rebels fighting the Russian-backed regime in Syria's bloody civil war.
The Grigorovich uses formidable Kalibr land-attack cruise missiles, which have been deployed a handful of times since Russia began military intervention in Syria in September 2015.
The mass movement of ships and submarines to Syria's coastline is part of what Nato intelligence expects to be an assault timed for when Washington DC is distracted by the general election on 8 November, although Russian Foreign Ministry official Andrei Kelin last week dismissed fears that the vessels will be used in a renewed attack on Aleppo as "absurd".
Any such attack would come after the 18 October Russian-announced temporary moratorium on air strikes on rebel neighbourhoods, and amnesty for fighters and civilians wishing to leave the area, expired last Friday.
Dahiyet al-Assad - Aleppo

Show all 16
East Aleppo has been subjected to heavy aerial bombardment and a renewed ground assault by President Bashar al-Assad's troops and foreign militias since September which has killed more than 500 people.
The UN has said both sides may be guilty of war crimes in targeting civilian infrastructure during the fighting, some of the bloodiest in Syria's almost-six-year-long civil war.
While the regime said that humanitarian corridors had been set up for civilians to leave the siege barricades, both sides accused the other of targeting checkpoints with mortar and sniper fire. Few people were reported to have left east Aleppo by Tuesday.
The estimated 8,000 fighters left in rebel neighbourhoods – among them al-Qaeda-affiliated fighters – have been assisted since 29 October by a counter attack launched by allies on regime held parts of the city designed to break the siege.
Syrian government forces said on Tuesday they had managed to regain control of the strategically important 1070 Apartments district, which would put an end to the rebels' momentum.
The UK-based Syrian Observatory for Human Rights confirmed the Syrian military's claim, calling it the most significant gain by the government in Aleppo since September's campaign was launched.
Rebel officials have said that fighting is still ongoing.
Register for free to continue reading
Registration is a free and easy way to support our truly independent journalism
By registering, you will also enjoy limited access to Premium articles, exclusive newsletters, commenting, and virtual events with our leading journalists
Already have an account? sign in
Register for free to continue reading
Registration is a free and easy way to support our truly independent journalism
By registering, you will also enjoy limited access to Premium articles, exclusive newsletters, commenting, and virtual events with our leading journalists
Already have an account? sign in
Join our new commenting forum
Join thought-provoking conversations, follow other Independent readers and see their replies