Al-Jazeera journalist Peter Greste released by Egypt court and 'on his way to the airport'
Australian freed after 400 days in prison on terror charges
Emma Finamore
Sunday 01 February 2015 15:55 Comments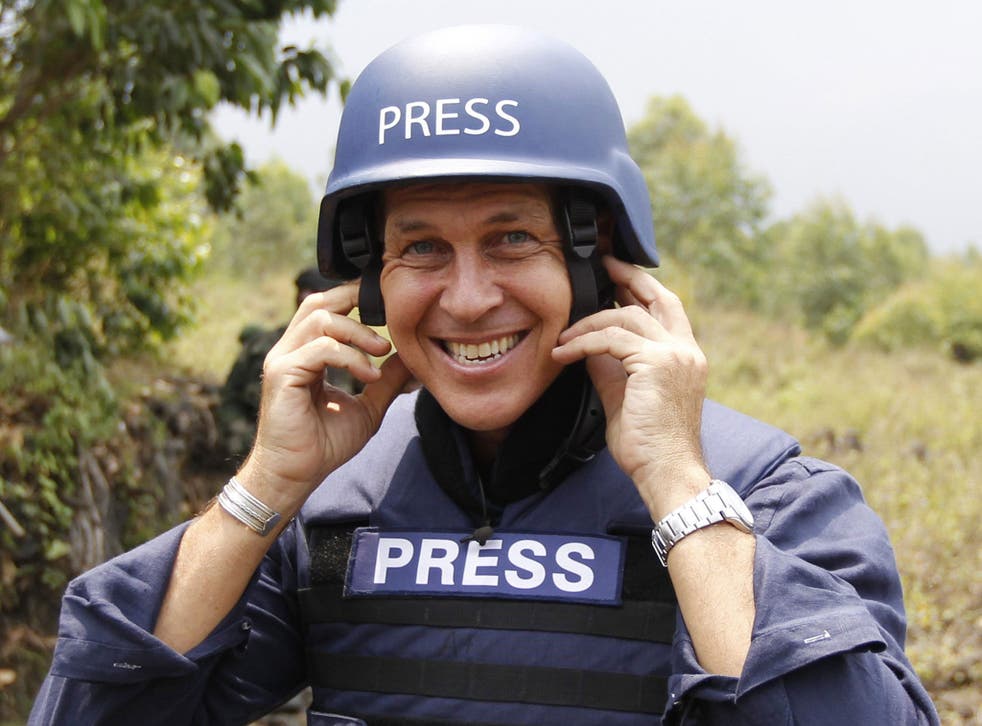 The al-Jazeera journalist Peter Greste has been released and is on his way to his native Australia after serving 400 days in an Egyptian prison.
He had faced charges including aiding a terrorist group, but was the subject of an international appeal calling for his release. His departure from jail was confirmed by four security officials speaking to Reuters news agency.
There was no immediate word on the fate of his two al-Jazeera colleagues - Mohamed Fahmy and Baher Mohamed - who were also jailed in the case which provoked an international outcry.
The three men were accused of collaborating with the banned Muslim Brotherhood after the overthrow of President Mohammed Morsi by the military in 2013.
They were also charged with falsifying news and having a negative impact on overseas perceptions of Egypt.
The men said they were simply reporting the news.
Earlier today rumours began circulating in Australia that a presidential decree had been hastily issued in Cairo, ordering Greste's release from prison on Sunday and deportation from the country.
However his brother appeared to know nothing of the imminent release, saying on Twitter earlier today: "As yet I have no official confirmation. Rumours, rumours, rumours.
"We've been let down before."
Mostefa Souag, acting Director General of Al Jazeera Media Network, said the group "will not rest" until the remaining journalists are released from prison.
He said: "We're pleased for Peter and his family that they are to be reunited. t has been an incredible and unjustifiable ordeal for them, and they have coped with incredible dignity.
"Peter's integrity is not just intact, but has been further enhanced by the fortitude and sacrifice he has shown for his profession of informing the public.
"We will not rest until Baher and Mohamed also regain their freedom. The Egyptian authorities have it in their power to finish this properly today, and that is exactly what they must do.
Additional reporting from Reuters and AP
Register for free to continue reading
Registration is a free and easy way to support our truly independent journalism
By registering, you will also enjoy limited access to Premium articles, exclusive newsletters, commenting, and virtual events with our leading journalists
Already have an account? sign in
Join our new commenting forum
Join thought-provoking conversations, follow other Independent readers and see their replies