Al-Qa'ida-linked Syrian rebels ask for 'understanding and forgiveness' after mistakenly decapitating the wrong person
In a gruesome video posted online earlier this week two men are shown displaying the head of a bearded man in front of a crowd of people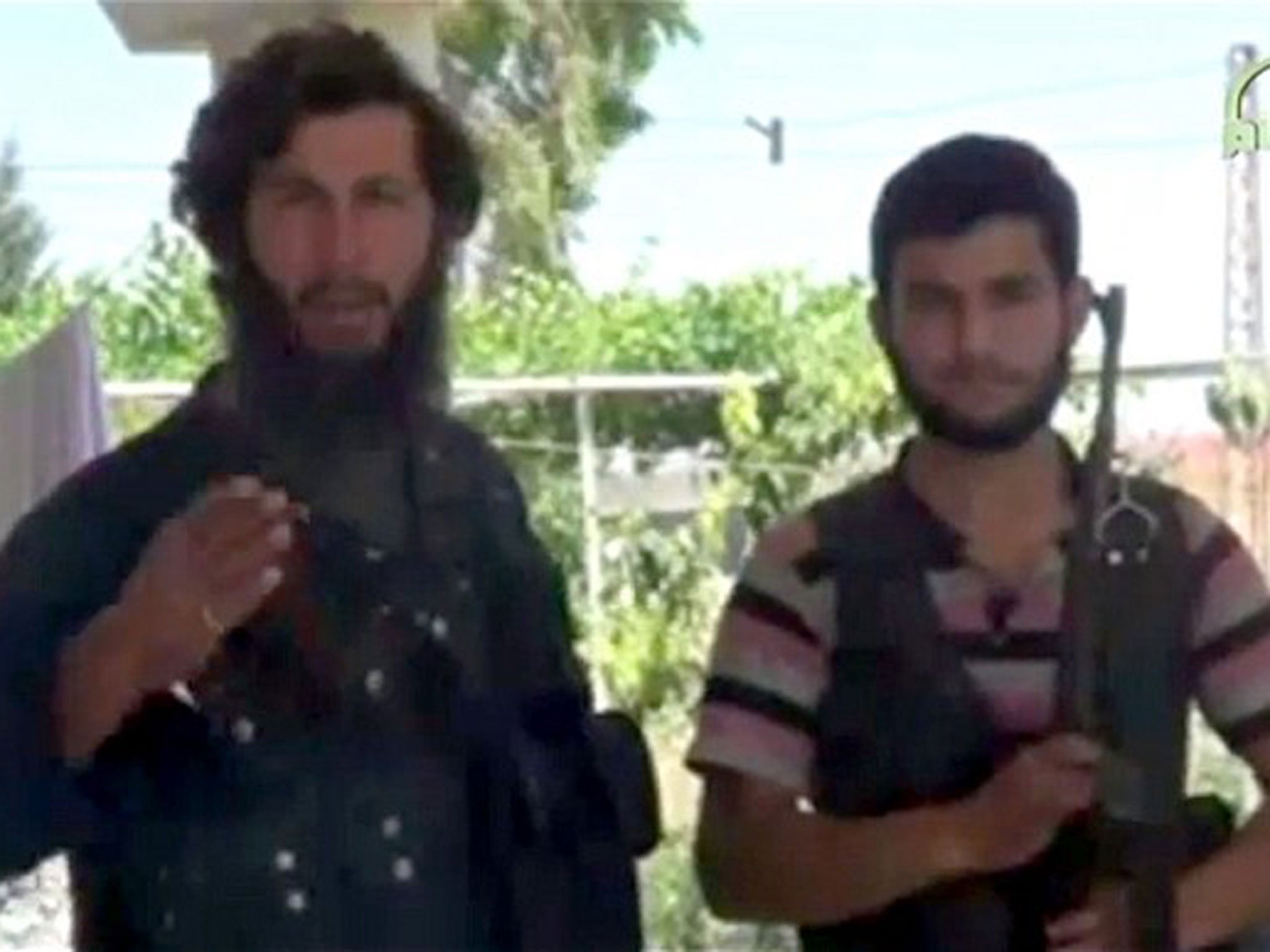 Al-Qa'ida linked rebels in Syria have asked for "understanding and forgiveness" after admitting to mistakenly decapitating a wounded fellow rebel soldier.
In a gruesome video posted online earlier this week, two men claiming to be members of Islamic State of Iraq and al-Sham (ISIS), are shown displaying the head of a bearded man in front of a crowd of people taking photographs.
In the film the two men, one of whom is holding a knife, claim the executed man was a member of the Iraqi Shia militia fighting for President Bashar al-Assad.
"He is an Iraqi Shiite volunteer fighter in Bashar al-Assad's army," the man declares.
However, according to The Telegraph, following the publication of the video online the beheaded man was recognised as Mohammed Fares, an anti-government fighter and member of Ahrar al-Sham - a group allied to ISIS.
Reports claim that Mohammed Fares was admitted to a makeshift hospital where ISIS fighters apparently misunderstood when he shouted the names of two revered figures in Shiite Islam.
The Sunni opposition assumed that he was a government fighter.
Conflicting reports claim that the wounded Fares had also asked fighters in the hospital to kill him thinking he had been captured by the Shia militia.
In an ISIS statement online a spokesman for the group, Omar Al-Qahatani, said: "We call on God to accept Mohammed Fares into his Kingdom and to forgive his brothers that sought to rid us of the enemies of God and our enemies."
The spokesman for the group Mr al-Qahtani sought to explain the death through referencing a story in which Mohammed said Allah would forgive a man who killed a fellow believer by mistake.
After two years of unrest in Syria, many say the country is facing the worst humanitarian crisis in the modern history of the Middle East.
Some four million people have been internally displaced, and the death toll is estimated to be over 100,000 people.
Join our commenting forum
Join thought-provoking conversations, follow other Independent readers and see their replies