Al-Qaryatain: Isis fighters 'wiped out' as Syrian army reclaims key Christian city
Like Palmyra, the significance of al-Qaryatain is as much symbolic as it is strategic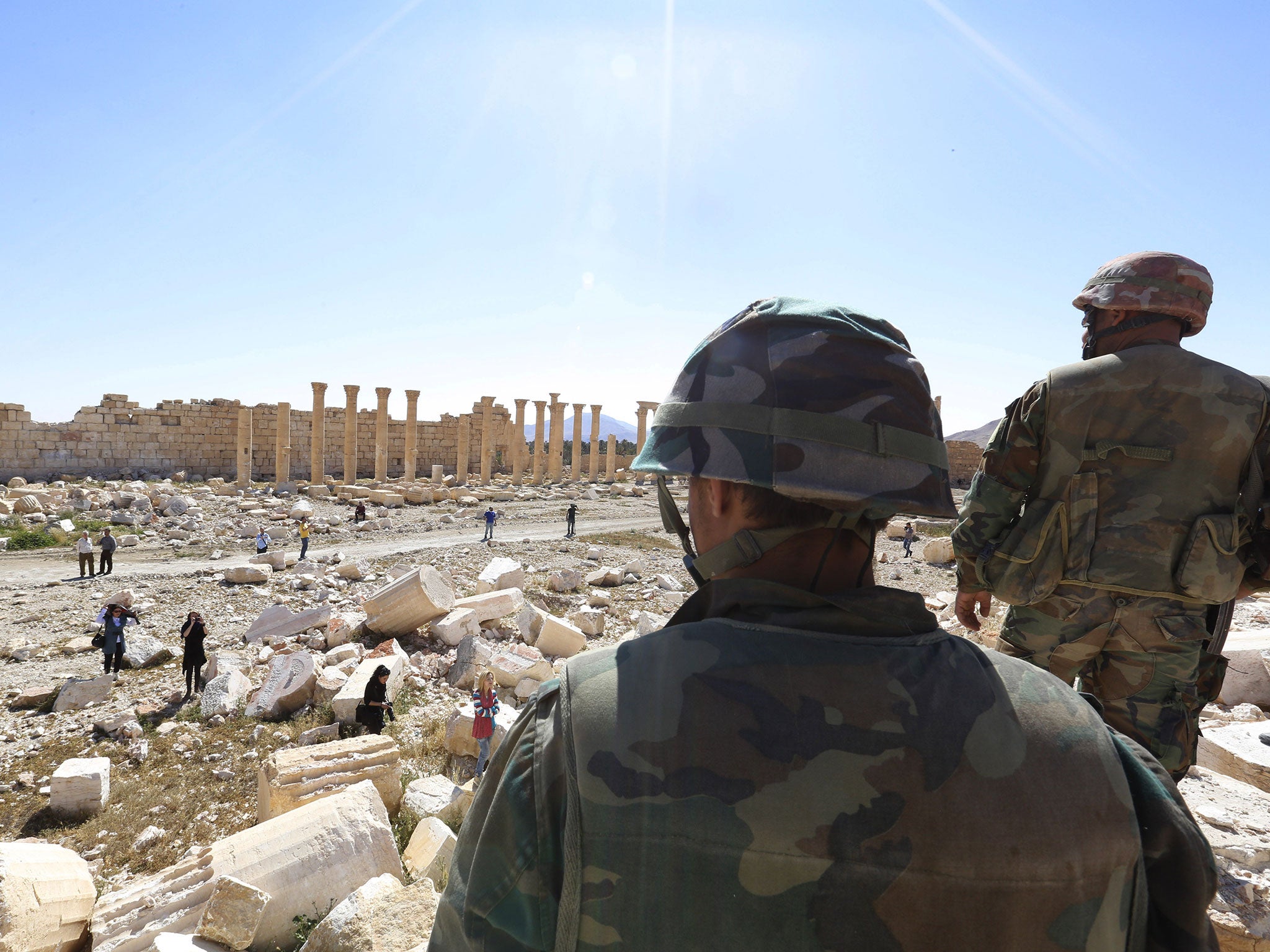 The Syrian army has reportedly reclaimed control of another major city after driving out the Isis militant group, following the successful capture of the ancient city of Palmyra last Sunday.
State TV reports said the strategically significant town of al-Qaryatain, once home to a sizeable Christian population, was under complete regime control on Sunday afternoon and the army had "fully restored security and stability after wiping out the last remaining Daesh terrorists".
Those reported were not immediately verified by monitoring groups, with the UK-based Syrian Observatory for Human Rights suggesting fighting was still going on.
But they did note that the hills surrounding al-Qaryatain were controlled by the Syrian army and that regime troops now occupied at least half the city itself.
The capture of the city, around 100km (60 miles) west of Palmyra, would represent another major victory won with the support of the Russian air force, and another blow to Isis.
Analysts described control of the city as vital if the army is to push further east, past Palmyra, into Isis's heartlands of Deir el-Zor and Raqqa itself.
In Pictures: Isis loses control of Palmyra
Show all 4
But, like Palmyra, the significance of al-Qaryatain is as much symbolic as it is strategic.
The city was once home to a mixed population of 40,000 Christians and Sunni Muslims, and was the site of the 1,500-year-old Saint Elian Monastery.
That all changed during Isis's 10-month rule, with many Christians fleeing before the militants' arrival and those who stayed forced to pay a tax imposed on non-Muslims. There have also been reports of dozens of Christian abductions, and Isis terrorists filmed themselves bulldozing Saint Elian to the ground.
Join our commenting forum
Join thought-provoking conversations, follow other Independent readers and see their replies