Arab Spring 'cost affected countries $830 billion', report claims
The UAE-commissioned report was negative about the 2011 push for democratic reform, blaming it for a 'sharp deterioration in the region'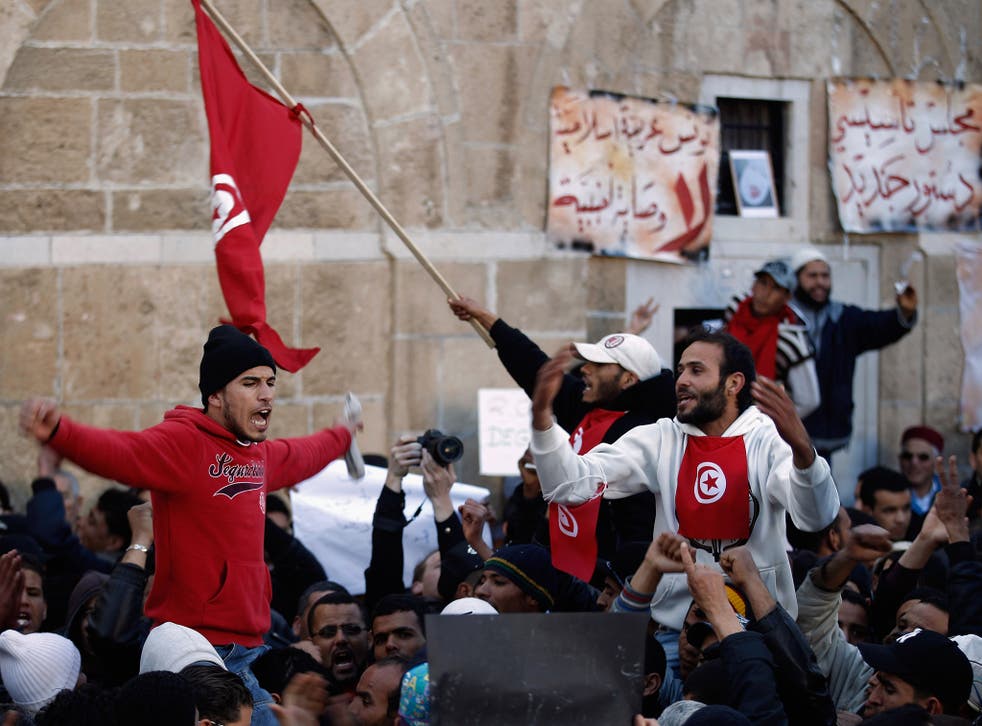 The Arab Spring and following events including war, the refugee crisis, and an economic downturn in some nations has cost affected countries more than $830 billion (£550 billion), a new report has claimed.
Findings presented to the Arab Strategy Forum (ASF) in Dubai analysed the financial impact of the revolutions that spread through the Middle East and North Africa in 2011.
While the government of some nations, like Tunisia, underwent peaceful transition, political instability in Egypt and other countries has continued and authorities' crackdown on protesters sparked several conflicts, including the ongoing Syrian civil war.
The ASF report used figures from the World Bank, United Nations and World Trade Organisation to calculate the financial impact over four years on stock and investment, GDP, infrastructure damage, casualties, tourism declines and the cost of arriving refugees.
Mohammed Al Gergawi, chairman of the ASF and a minister in the United Arab Emirates government, admitted that the report did not factor in the psychological cost on displaced families and the effect on countries outside the region.
As well as the hundreds of thousands of people killed by regime security forces, insurgents and in conflict, the report said dropping stock markets cost billions of pounds, as did GDP losses and huge costs for rebuilding and restoration programmes.
There was no available breakdown of the countries assessed.
Video: D avid Cameron supports UN intervention in Libya in 2011
"Whether we are with or against the Arab Spring, we have to look at it in the context of history and civilisation to realise that it has led to a sharp deterioration in the region, a dramatic loss in economic and growth opportunities over the past several years and destroyed the infrastructure that the region had invested decades, even centuries to build," he said in comments reported by Emirates 247.
He claimed the report showed the price of "chaos and instability" triggered by calls for democratic reform, which were met in the UAE by a wave of arrests, online censorship and retribution for groups demanding change.
The ASF was launched in 2001 and has Highness Sheikh Mohammed Bin Rashid Al Maktoum, Vice President and Prime Minister of the UAE and Emir of Dubai, as its patron.
The group's mission statement states that it aims for "identify potential economic and political trends" but doubt has been cast on its impartiality by commentators.
The former Foreign Secretary, William Hague, and Larry Summers, the former US Secretary of the Treasury, were among the speakers on Tuesday.
Join our new commenting forum
Join thought-provoking conversations, follow other Independent readers and see their replies