Ariel Sharon's body lies in state outside Knesset as Israelis come to pay their respects
There will be a state memorial service for the former prime minister tomorrow before he is buried in a private ceremony at his ranch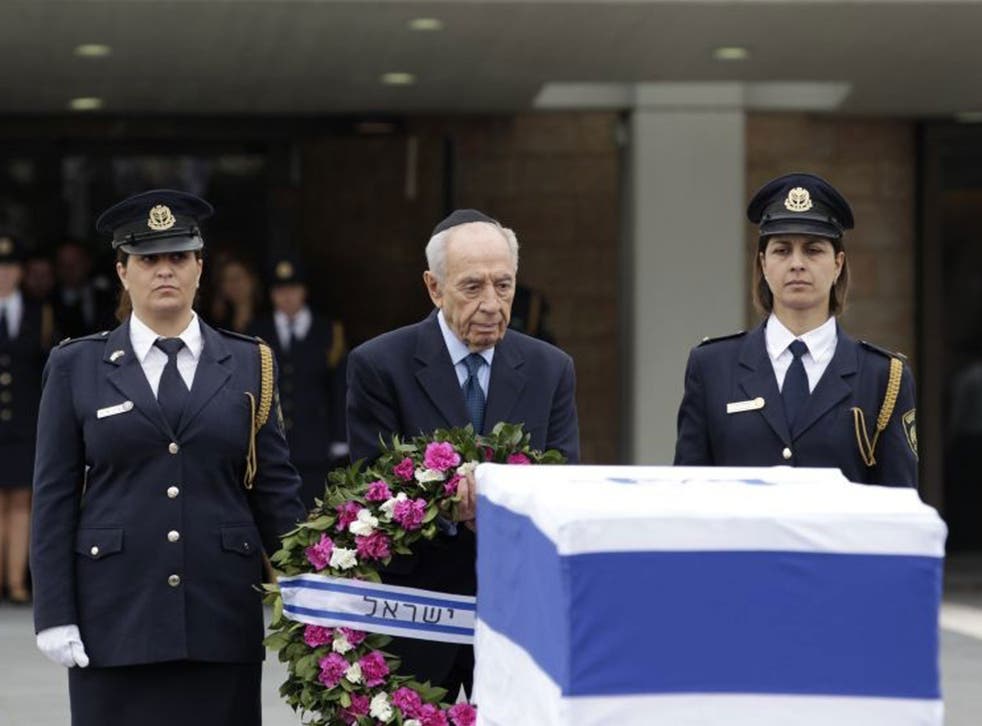 The body of the former Israeli prime minister Ariel Sharon has been placed outside the Knesset, where it will lie in state today.
Thousands of Israelis are expected to travel to the country's parliament to pay their respects, while a state memorial has been planned to take place on Monday.
Current and former world leaders are expected to attend, including US vice president Joe Biden, the former British prime minister Tony Blair and the Russian foreign minister Sergei Lavrov.
Sharon's body will then be taken by military convoy to be buried in a private ceremony at his family ranch in Negev, southern Israel.
The 85-year-old died of heart failure yesterday after eight years in a coma.
His body was taken by ambulance from the Sheba Medical Centre near Tel Aviv to the Tzrifin military base, from which it was then brought to the Knesset this morning.
The prime minister's office said in a statement: "The public will be able to pay its respects until 6pm (4pm GMT)". Shuttle buses have been taking people to the Knesset from various pick-up points across Jerusalem and the surrounding region.
The coffin holding Sharon's body, draped in the national flag, was carried onto a plinth outside the Knesset this morning.
Writing in a tribute today, Israel's justice minister Tzipi Livni said: "They say old soldiers do not die, they fade away. Arik Sharon faded away eight years ago, and now we truly say goodbye to him."
Ariel Sharon dies: Former Israeli Prime Minister's life in pictures

Show all 12
Join our new commenting forum
Join thought-provoking conversations, follow other Independent readers and see their replies