Ashraf Fayadh: Saudi Arabia to 'sue' Twitter user describing Palestinian poet's death sentence as 'Isis-like'
'The justice ministry will sue the person who described ... the sentencing of a man to death for apostasy as being `Isis-like',' a justice ministry source claimed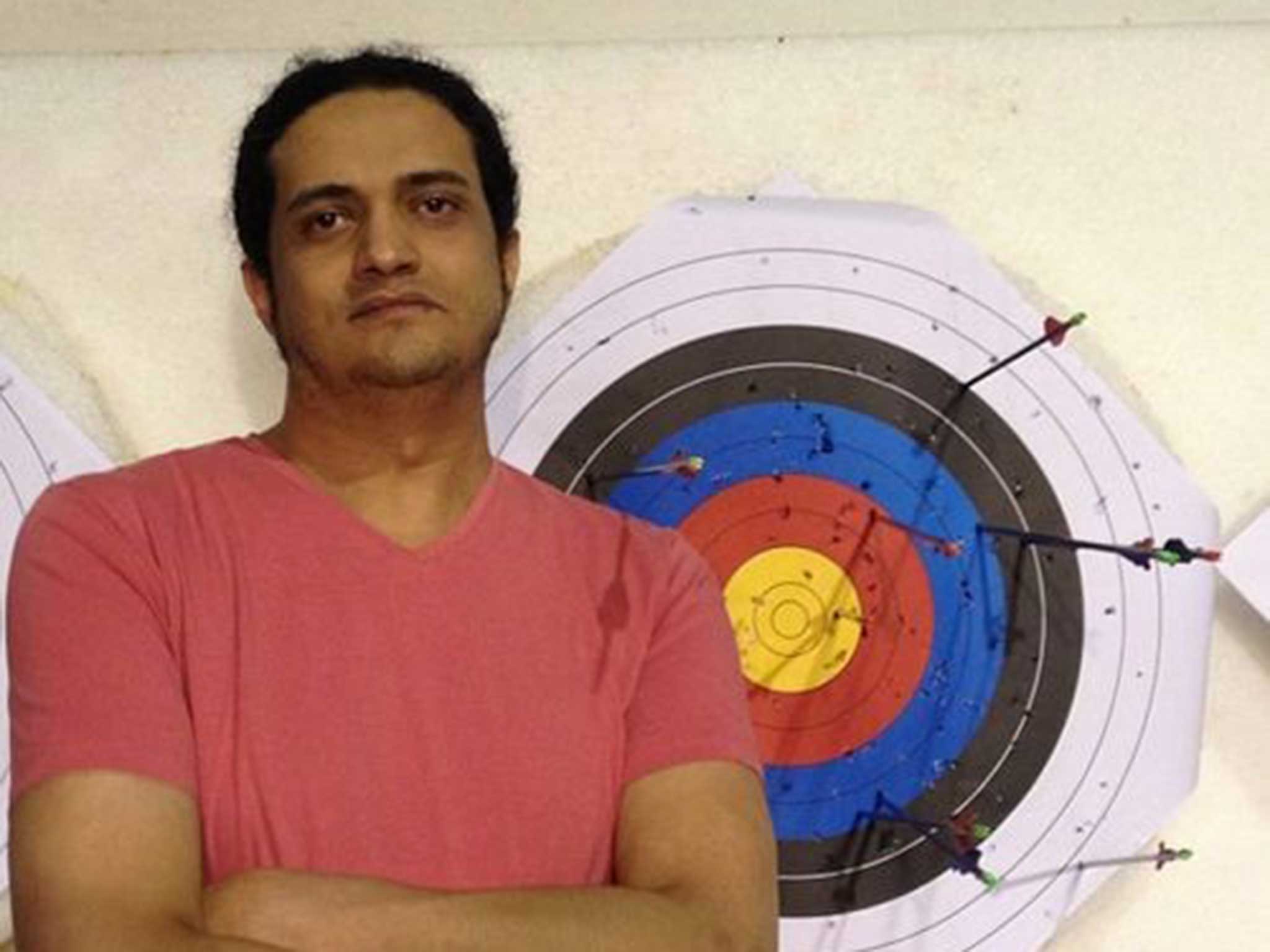 Saudi Arabia will sue any Twitter user who compares the Kingdom's recent decision to execute a poet to punishments handed down by Isis.
Ashraf Fayadh, a 35-year-old Palestinian poet, was sentenced to death for apostasy – renouncing one's faith – by a court in Abha on 17 November, according to documents seen by Human Rights Watch.
The sentence has provoked widespread condemnation, not only from international human rights organisations but also from legions of Twitter and other social media users.
"The justice ministry will sue the person who described ... the sentencing of a man to death for apostasy as being `Isis-like'," a justice ministry source told newspaper Al-Riyadh.
The Kingdom is yet to identify the potential Twitter user, or specify a possible penalty.
The photos Saudi Arabia doesn't want seen
Show all 4
"Questioning the fairness of the courts is to question the justice of the Kingdom and its judicial system based on Islamic law, which guarantees rights and ensures human dignity", the source seemingly told the pro-government newspaper.
They claimed the Kingdom's courts would not hesitate to put on trial "any media that slandered the religious judiciary of the Kingdom".
Isis, also known as the Islamic State, has been accused of executing as many as 10,000 people, according to the Syrian Observatory for Human Rights. However, the figures are incredibly hard to verify with any degree of accuracy.
The Kingdom, a close UK ally, has executed 152 people in 2015. It is the highest number on record since 1995, according to Amnesty International.
Additional reporting by Reuters
Join our commenting forum
Join thought-provoking conversations, follow other Independent readers and see their replies