'Attractive' jihadists used as 'eye candy to recruit British girls into extremist groups'
One former female extremist says fighters are being used to radicalise girls
Heather Saul
Tuesday 03 March 2015 08:54 Comments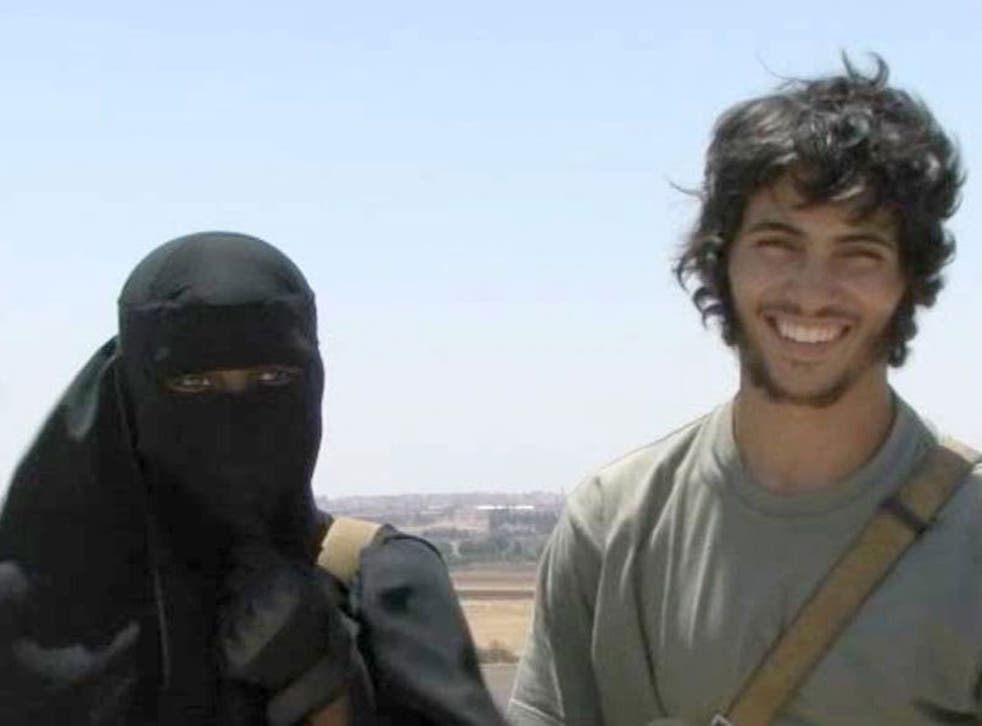 "Attractive" jihadists are used to radicalise British girls, a former female extremist has claimed.
Ayesha*, a woman in her 20s from the Midlands, was one of many so-called "bedroom radicals" who was approached by a recruiter online before the rise of Isis
She told BBC Newsnight that a man contacted her when she was aged 16 or 17 years old on Facebook with a message telling her she was "very attractive". His message added: "Now's the time to cover that beauty because you're so precious."
"It was glamorous in the sense it was like 'oh wow, I can get someone who practises the same religion as me, who's not necessarily from my ethnicity and that's exciting'."
She described recognising fighters on Facebook posts who had died.
"It was like, get with him before he dies. And then when he dies as a martyr you'll join him in heaven."
She was also encouraged to believe that British women were "disgusting" and "like men".
Timeline: The emergence of Isis

Show all 40
Isis has been particularly successful in using the internet to recruit women and young girls, with at least 22 travelling to join the extremist group in Syria in 2014.
Three young British girls from London recently fled the UK to Istanbul and are believed to have then travelled to Syria, where Isis has its defacto capital.
Militants have provided detailed instructions on how to travel to areas under its self-declared 'caliphate' without detection.
The group regularly disseminates propaganda across social media accounts through its various media arms, including guides for women on how to be good jihadi brides.
Ayesha said she was taught to see the UK as a "kuffar [non-Muslim] nation" that had killed many Muslims and was "our enemy".
"You don't trust the state, you don't trust the police, you don't send your children to state schools," she said.
The extremists she associated with would have idolised the British fighter 'Jihadi John', who was recently unmasked in reports as Mohammed Emwazi, and considered him a role model, Ayesha added.
*Ayesha's name has been changed.
Register for free to continue reading
Registration is a free and easy way to support our truly independent journalism
By registering, you will also enjoy limited access to Premium articles, exclusive newsletters, commenting, and virtual events with our leading journalists
Already have an account? sign in
Join our new commenting forum
Join thought-provoking conversations, follow other Independent readers and see their replies