Autistic boy 'draws map of world from memory'
A picture of the boy has been shared across the world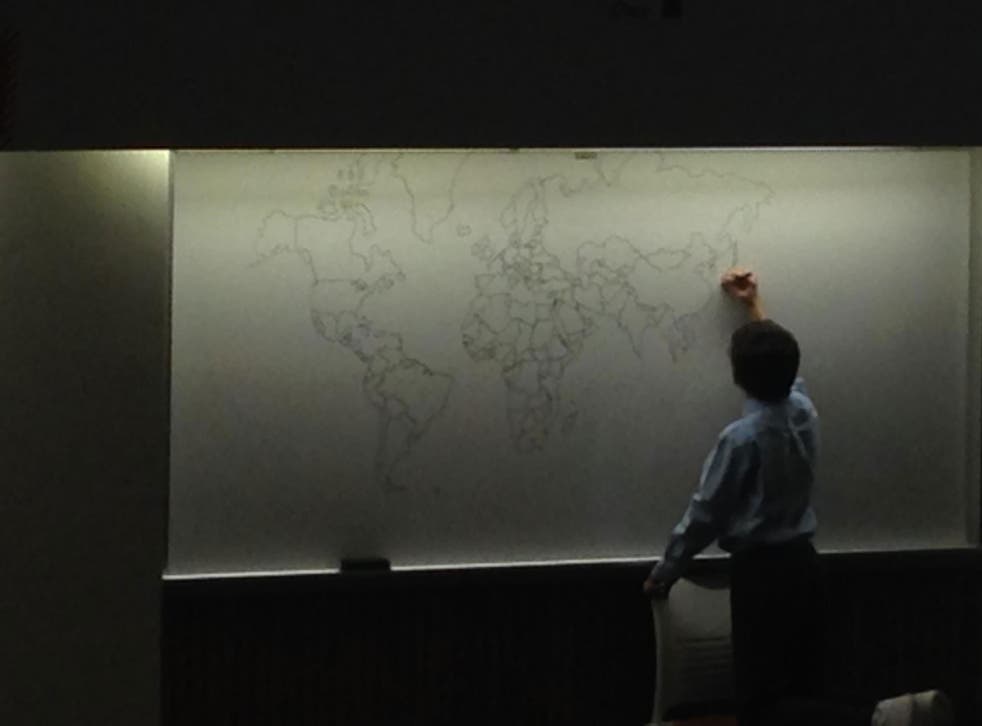 A photo of an 11-year-old boy purporting to show him drawing a map of the world from memory has been shared thousands of times online.
A picture of the unnamed child was uploaded on to Reddit by a user who claimed the boy was autistic and had drawn the map on a board in a New York classroom.
"He is the son of one of my daughter's professors. He came into the classroom today and did this," the user named 'bobitis' said.
"I just was amazed … especially as a father of a child with similar attributes."
The user said the boy was so young he had to use a chair to reach the board when drawing the map.
The photos have not been independently verified.
Autism is a condition that affects the way children and adults interact socially, communicate, behave, and develop interests.
Some children and adults on the autistic spectrum can display remarkable skills or talents, often associated with memory or spacial awareness.
Register for free to continue reading
Registration is a free and easy way to support our truly independent journalism
By registering, you will also enjoy limited access to Premium articles, exclusive newsletters, commenting, and virtual events with our leading journalists
Already have an account? sign in
Register for free to continue reading
Registration is a free and easy way to support our truly independent journalism
By registering, you will also enjoy limited access to Premium articles, exclusive newsletters, commenting, and virtual events with our leading journalists
Already have an account? sign in
Join our new commenting forum
Join thought-provoking conversations, follow other Independent readers and see their replies