Leading Syrian rocket scientist murdered in suspected Israeli secret service attack
Israelis believed Aziz Asbar led secret unit building underground weapons factory to replace one they destroyed in 2017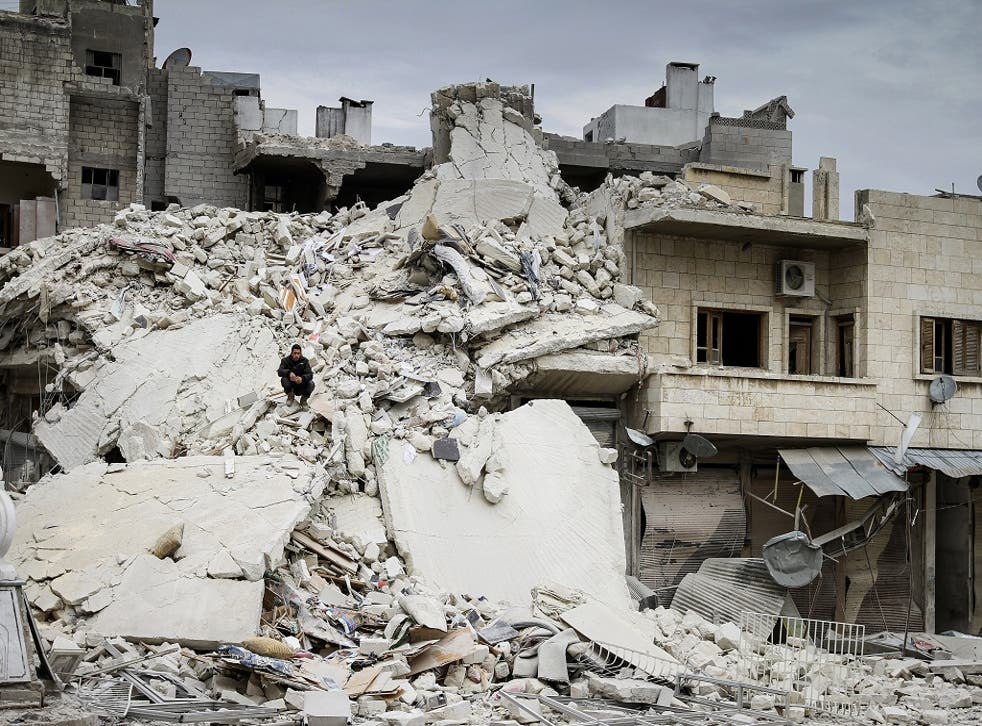 Aziz Asbar was one of Syria's most important rocket scientists, bent on amassing an arsenal of precision-guided missiles that could be launched with pinpoint accuracy against Israeli cities hundreds of miles away.
He had free access to the highest levels of the Syrian and Iranian governments, and his own security detail. He led a top-secret weapons-development unit called Sector Four and was hard at work building an underground weapons factory to replace one destroyed by Israel in 2017.
On Saturday, he was killed by a car bomb – apparently planted by Mossad, the Israeli spy agency.
It was at least the fourth time in three years that Israel has assassinated an enemy weapons engineer on foreign soil, a senior official from a Middle Eastern intelligence agency confirmed on Monday. The following account is based on information provided by the official, whose agency was informed about the operation. He spoke on condition of anonymity to discuss a highly classified operation.
The attack took place on Saturday night in Masyaf, where Syria's military research organisation maintains one of its most important weapons-development facilities. It quickly prompted finger-pointing at Israel by both Syria and Hezbollah, the Lebanon-based Islamic militant group whose fighters have played a major role in the Syrian civil war on the side of President Bashar Assad.
In this case, the accusations were well founded: Mossad had been tracking Asbar for a long time, according to the Middle Eastern intelligence official.
The Israelis believed Asbar led the secret unit known as Sector Four at the Syrian Scientific Studies and Research Centre. He was said to have free access to the presidential palace in Damascus and had been collaborating with Maj Gen Qasem Soleimani, commander of Iran's Quds force, and other Iranians to begin production of precision-guided missiles in Syria by retrofitting heavy Syrian SM600 Tishreen rockets.
Asbar was also working on a solid-fuel plant for missiles and rockets, a safer alternative to liquid fuel.
World news in pictures

Show all 50
An official from Syria and Iran's alliance, speaking on the condition of anonymity because he was not authorised to talk to Western journalists, said he believed Israel had wanted to kill Asbar because of the prominent role he played in Syria's missile program even before the current conflict broke out in 2011.
Under Israeli law, the prime minister alone is authorised to approve an assassination operation, euphemistically known as "negative treatment" within Mossad. Spokesmen for Prime Minister Benjamin Netanyahu and Defence Minister Avigdor Lieberman did not respond to requests for comment on Monday.
Lieberman, however, earlier in the day dismissed suggestions in the Syrian and Lebanese news media that Israel was behind the blast, which also killed Asbar's driver.
"Every day in the Middle East there are hundreds of explosions and settling of scores," he told Israel's Channel 2 News. "Every time, they try to place the blame on us. So we won't take this too seriously."
As one of the directors of Syria's Scientific Studies and Research Centre, Asbar had for years been active in the Assad regime's chemical-weapons production program, working mainly in Al Safir, outside of Aleppo, and in the city of Masyaf, west of Hama, farther to the south. He was also involved in coordinating Iranian and Hezbollah activities in Syria, according to the intelligence official.
More recently, as leader of Sector 4, Asbar was primarily engaged in adapting Syria's arsenal of low-technology rockets to make them capable of striking long-range targets with far greater accuracy – a danger that Israel has devoted enormous energy and resources to countering.
Israel is making a broad effort against Iranian and Hezbollah forces, which it began after their forces entered Syria to help the Assad government battle rebel fighters.
The fear in Jerusalem is that, after the civil war ends, those forces would turn their energies against Israel. Israeli officials also worry that Iran might seek to create a permanent presence inside Syria, effectively creating a second front along Israel's northern border.
The New York Times
Join our new commenting forum
Join thought-provoking conversations, follow other Independent readers and see their replies