Ban Ki-moon says UN has 'disproportionate' focus on Israel
'Decades of political maneuvering have created a disproportionate number of resolutions, reports and committees against Israel,' says Ban Ki-moon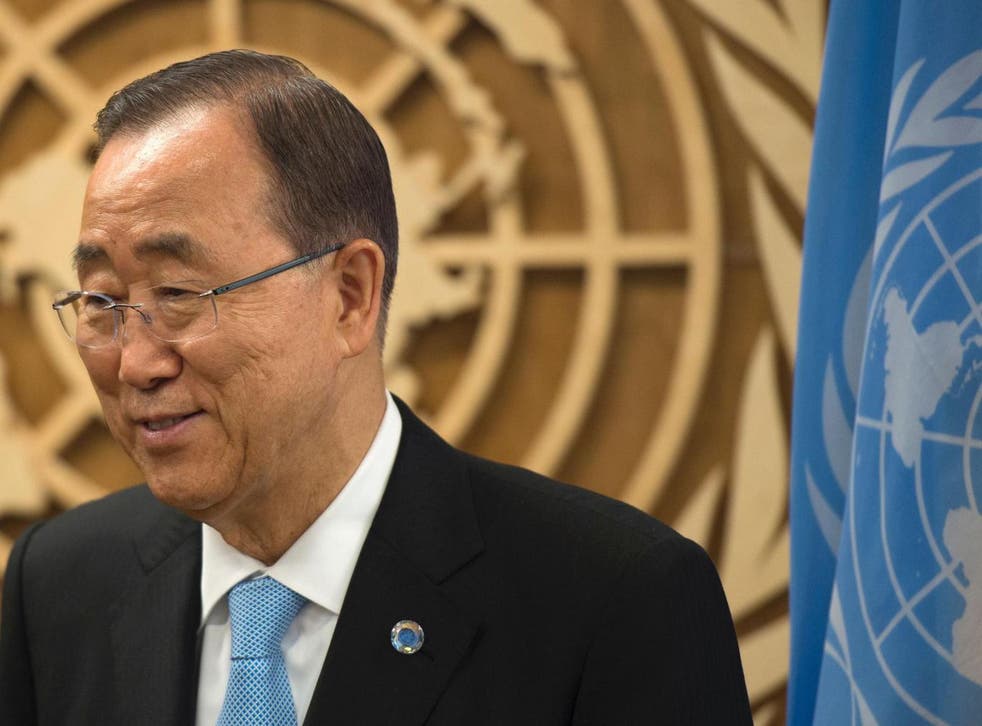 United Nations Secretary-General Ban Ki-moon has said the organisation has a "disproportionate" volume of resolutions against Israel, which he believes has "foiled the ability of the UN to fulfill its role effectively".
Addressing the UN Security Council on Friday, Mr Ban said: "Over the last decade I have argued that we cannot have a bias against Israel at the UN.
"Decades of political maneuvering have created a disproportionate number of resolutions, reports and committees against Israel.
"In many cases, instead of helping the Palestinian issue, this reality has foiled the ability of the UN to fulfill its role effectively."
In response, Israel's Ambassador to the UN, Danny Danon, said Mr Ban "had admitted the clear truth", adding that the UN's hypocrisy towards Israel had "broken records over the past decade".
Mr Danon continued: "During this time the UN passed 223 resolutions condemning Israel, while only eight resolutions condemning the Syrian regime as it has massacred its citizens over the past six years. This is absurd.
"With a new Secretary General set to take office next month, we look forward to the possibility of a new era of fairness at the UN."
The Israeli–Palestinian conflict intensifies

Show all 10
Despite the admission, Mr Ban added: "Israel needs to understand the reality that a democratic state which is run by the rule of the law, which continues to militarily occupy the Palestinian people, will still generate criticism and calls to hold her accountable."
The UN recently passed a series of resolutions during its annual "International Day of Solidarity with the Palestinian People".
They came amid a period of hightened violence in Israel and the Occupied Palestinian Territories, with security services responding to an increase in Palestinian attacks.
At least 33 Israelis and two foreign visitors have been killed in Palestinian stabbings, shootings and car rammings since October last year, while more than 230 Palestinians have been killed by Israeli security forces in the period.
Israel says at least 156 were carrying out or attempting attacks but others were killed during protests, while human rights groups have raised concern over the proportionate use of force.
Mr Ban is to be replaced on 1 January by the former prime minister of Portugal, Antonio Guterres.
Register for free to continue reading
Registration is a free and easy way to support our truly independent journalism
By registering, you will also enjoy limited access to Premium articles, exclusive newsletters, commenting, and virtual events with our leading journalists
Already have an account? sign in
Register for free to continue reading
Registration is a free and easy way to support our truly independent journalism
By registering, you will also enjoy limited access to Premium articles, exclusive newsletters, commenting, and virtual events with our leading journalists
Already have an account? sign in
Join our new commenting forum
Join thought-provoking conversations, follow other Independent readers and see their replies