Bana Alabed: Seven-year-old Aleppo survivor granted Turkish citizenship
President Recep Tayyip Erdogan gave her and her family ID cards during a reception in Ankara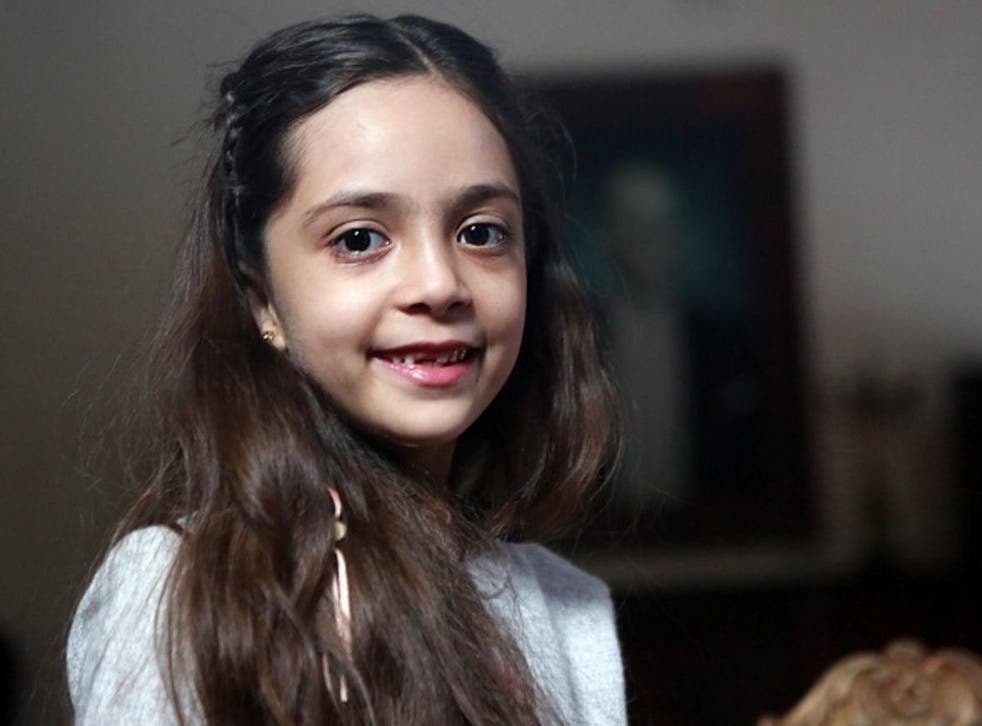 The seven-year-old Syrian girl who captured the world's attention by tweeting about the Syrian civil war has been granted Turkish citizenship.
Bana Alabed started tweeting and sharing pictures of her experience of the war during the siege of eastern Aleppo.
In December, Bana and her family were evacuated from war-torn East Aleppo to Turkey after the city fell back under the control of the Syrian government.
Turkish President Recep Tayyip Erdogan gave ID cards to Bana, her mother, father and two younger brothers during a reception at Ankara Esenboga Airport on Friday.
The Turkish Presidency's official Twitter account also shared pictures of the encounter, including one of the seven-year-old hugging Mr Erdogan.
On her own Twitter account, Bana wrote: "I am a Turkey citizen now".
Bana's tweets, which she writes with the help of her mother Fatameh, an English teacher, are followed by nearly 370,000 people, including J.K. Rowling and Mr Erdogan.
The schoolgirl is also writing a memoir about her harrowing experience of the war.
Her memoir, Dead World, will also tell the story of how she and her family escaped the war in Syria and are rebuilding their lives, away from their homeland.
Dead World is expected to be published in the autumn of 2017 by international publisher Simon & Schuster and a young reader's edition by imprint Salaam Reads will follow shortly after and will be made available as an audio book on Simon & Schuster Audio.
Register for free to continue reading
Registration is a free and easy way to support our truly independent journalism
By registering, you will also enjoy limited access to Premium articles, exclusive newsletters, commenting, and virtual events with our leading journalists
Already have an account? sign in
Register for free to continue reading
Registration is a free and easy way to support our truly independent journalism
By registering, you will also enjoy limited access to Premium articles, exclusive newsletters, commenting, and virtual events with our leading journalists
Already have an account? sign in
Join our new commenting forum
Join thought-provoking conversations, follow other Independent readers and see their replies