Assad 'dropped 13,000 barrel bombs on Syria in 2016', watchdog claims
New NGO data says the Syrian government used the illegal munitions thousands of times last year, with 1,400 attacks on civilian infrastructure in total carried out by all parties  
Wednesday 11 January 2017 15:11 GMT
Comments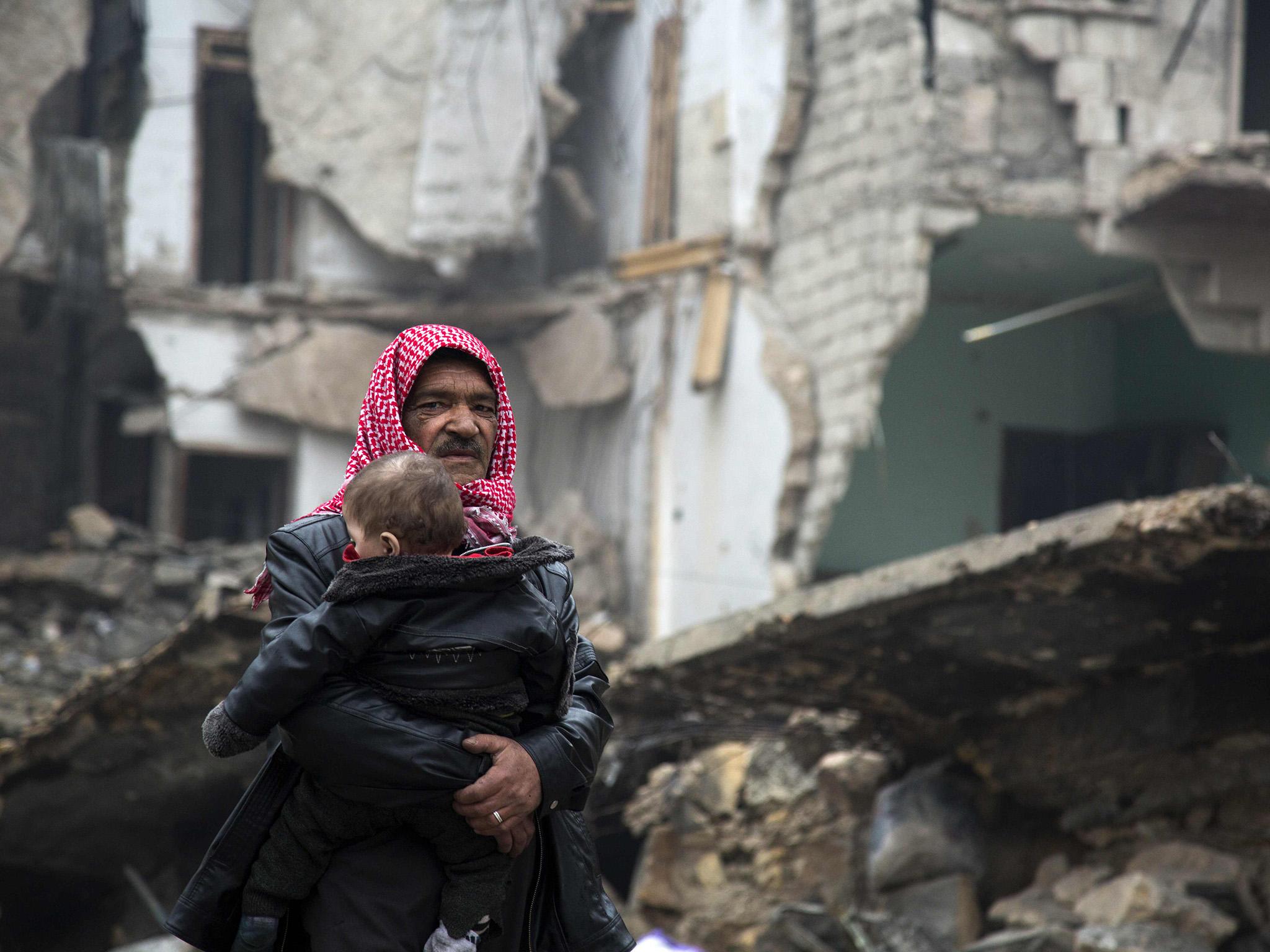 ​A UK-based Syrian war watchdog has published data tallying the number of violent incidents targeting civilians carried out by all parties in the bloody conflict for last year.
The report from the Syrian Network for Human Rights (SNHR) found that Syrian regime helicopters dropped 12,958 barrel bombs in 2016 in total. The strikes resulted in the deaths of 653 civilians, SNHR found, including 166 children and 86 women.
Most were dropped on rebel-held suburbs of Damascus, followed by Aleppo, Hama, Idlib, Daraa, and Homs.
November - when the battle to retake Aleppo intensified - saw the highest number of barrel bombs dropped
Barrel bombs are among several particularly damage-inflicting types of bombs that have been dropped on rebel held areas by the Syrian government, with the help of the Russian air force.
They are illegal under international law because they have too 'indiscriminate' a target area, putting civilians at risk.
Since they cost considerably less than missiles and the Syrian government is able to manufacture them locally, they have been widely used by President Bashar al-Assad in the Syrian civil war.
Shocking images show Aleppo before and after the conflict
SNHR also found that barrel bombs had caused damage to 97 structures throughout the country classified as civilian, such as refugee camps, places of worship and schools, as well as 28 medical facilities.
Both Damascus and Moscow were warned by the UN last year that such bombing, if deliberate, constituted war crimes.
Vitaly Churkin, the Russian ambassador to the United Nations, told the Security Council in December that the Syrian government had ceased to use barrel bombs, although SNHR found that not to be the case.
Dahiyet al-Assad - Aleppo
Show all 16
There were at least 1,373 attacks in total on civilian infrastructure in 2016, the watchdog said. The majority - 761 incidents - were carried out by the Syrian air force and army, another 437 by Russian forces, 55 by the main Syrian opposition, and 33 by Isis.
Another 43 incidents were carried out by the US-backed international coalition.
The report's' authors called on the UN to insure the serious implementation of the current ceasefire in Syria, which has been marred by several violations, and to pressure all parties to refrain from attacks which endanger the human rights of civilians.
Join our commenting forum
Join thought-provoking conversations, follow other Independent readers and see their replies