Bashar al-Assad jokes that he 'should have won Nobel Peace Prize'
Syrian dictator tells pro-regime Lebanese newspaper that he should have taken the award which went to the global chemical weapons watchdog charged with disarming his country
Adam Withnall
Monday 14 October 2013 13:44 Comments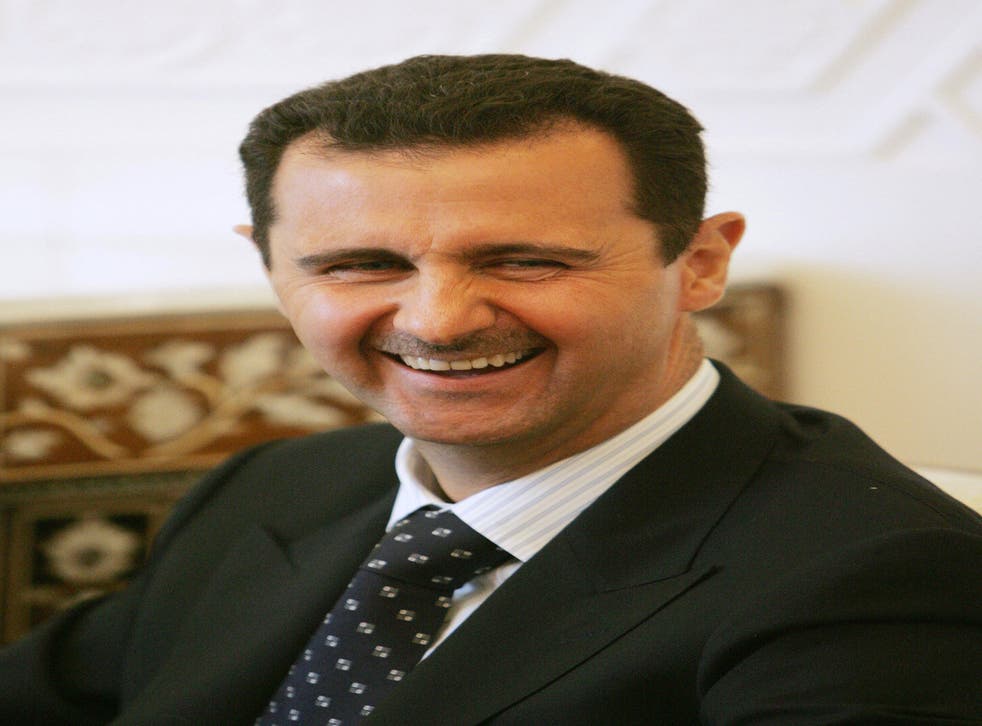 The Syrian president Bashar al-Assad has joked in an interview with a pro-regime Lebanese newspaper that the 2013 Nobel Peace Prize should have been awarded to him.
The prize was instead given last week to the Organisation for the Prohibition of Chemical Weapons (OPCW), which is charged with disarming Syria of its chemical stockpile.
"That prize should have been given to me," Mr Assad said when his interviewer brought up the announcement from the Nobel committee.
The dictator is widely blamed for an attack on his own people on 21 August which, using the nerve agent sarin, killed as many as 1,400 people. UN weapons inspectors have confirmed a chemical attack took place but have been unable to definitively attribute the blame for it.
Speaking of his country's chemical weapons as a bargaining chip, Mr Assad told the pro-Hezbollah newspaper Al-Akhbar: "Today the price has changed and we have agreed to give up our chemical weapons to remove the threat of the US attacking us."
The stockpile had been seen by the regime as a valuable tool in attempts to force Israel to get rid of its nuclear arsenal.
"There is no doubt that the loss of chemical weapons has resulted in a loss of morale and a political loss for Syria," Mr Assad said.
The dictator also criticised a number of Arab countries for turning against Syria, and said that the West "was more dignified in dealing with us than some of the Arabs".
"Even the conventional military industry, which used to be geared against Israel, is now directed at the domestic enemies," he said. "This too is a loss."
That "dealing" from the West is now spearheaded by the OPCW. The organisation, based in The Hague, currently has inspectors on the ground in Syria inspecting over 20 suspected chemical weapons sites. It is tasked with destroying Mr Assad's arsenal by mid-2014.
Meanwhile US Secretary of State John Kerry, who has previously said the Syrian leader deserves "credit" for agreeing to the chemical weapons disarmament plan, warned that an urgent conference was needed if peace in the conflict-torn country was to remain a possibility.
The casual tone of Mr Assad's interview with Al-Akhbar comes as the Syrian rebels find themselves weakened by increasing disunity. Reports continue to emerge of chaos in the rebel-held north and in-fighting between the various anti-government factions, and Mr Kerry said his hopes for a "Geneva II" season of peace talks would not happen unless the rebels could unite behind a single new transitional government entity.
Register for free to continue reading
Registration is a free and easy way to support our truly independent journalism
By registering, you will also enjoy limited access to Premium articles, exclusive newsletters, commenting, and virtual events with our leading journalists
Already have an account? sign in
Join our new commenting forum
Join thought-provoking conversations, follow other Independent readers and see their replies