Israel's prime minister Benjamin Netanyahu 'considers legalising marijuana' to court votes ahead of election
After weeks of chasing the extreme nationalist vote, leader has now turned his attention to the stoners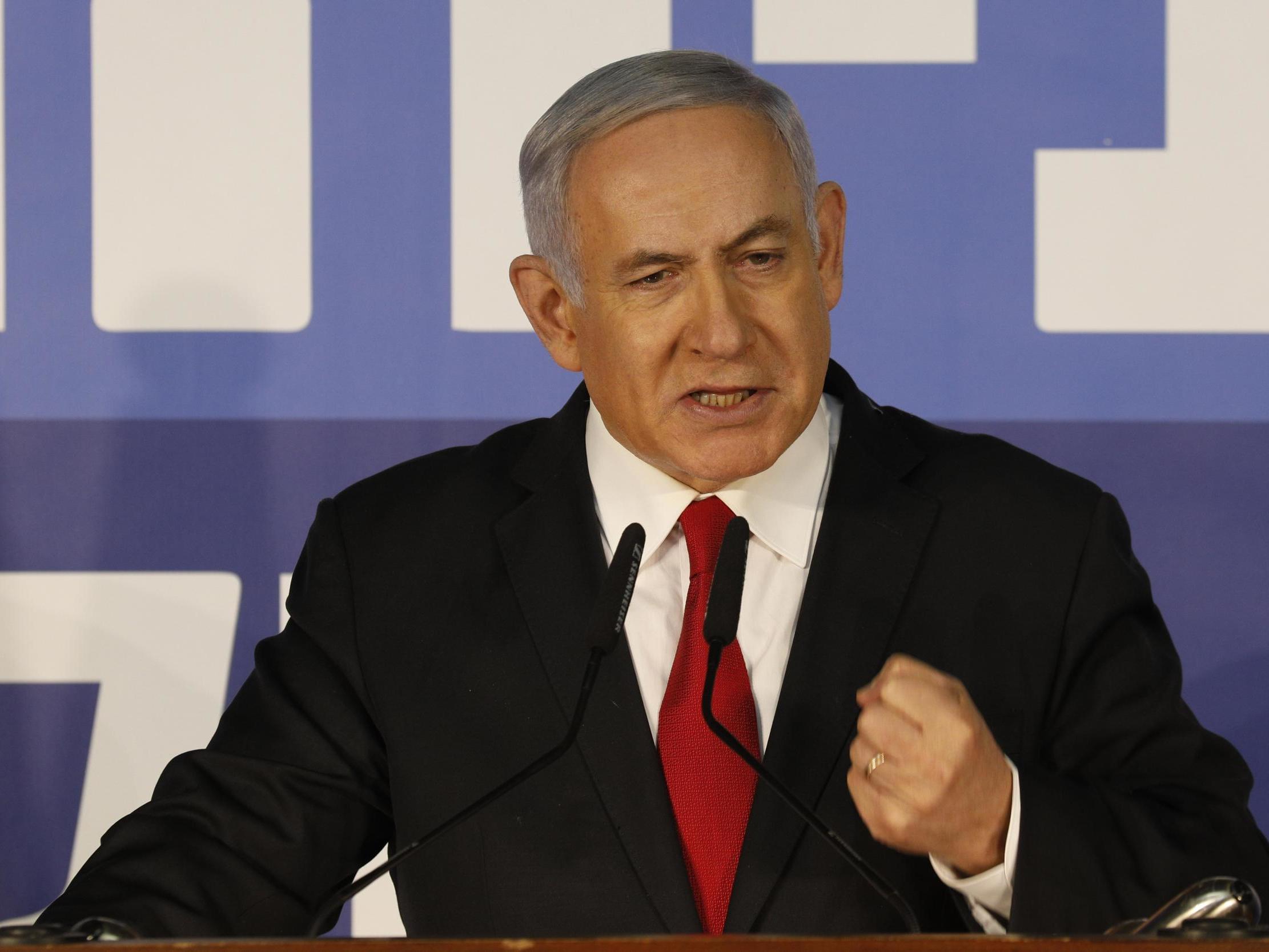 He has been accused of courting national extremists in his bid to be re-elected as Israel's prime minister, but now, it seems, Benjamin Netanyahu is targeting an entirely different demographic by suggesting he would consider legalising cannabis if he won another term in power.
Asked about the issue during a live Facebook stream, the Likud party leader said he was "looking into it and will have an answer soon".
His declaration came after polls showed the country's new Zehut party – led by the firebrand Moshe Feiglin – surged in popularity on the back of its promise to decriminalise the drug.
The new libertarian group, while unlikely so score real support in the 9 April election, could take significant numbers of right-of-centre voters away from Mr Netanyahu.
His new stance on marijuana is being seen by some as a ploy to sure up support among younger voters.
Palestinian protesters light fires along the Israel border
Show all 10
It comes amid what appears to be one of Israel's tightest elections in memory.
Mr Netanyahu, who leads a right-wing block in the country's parliament, is in a race with the Blue & White bloc led by former military chief Benny Gantz.
While the prime minister has swept to victory in previous elections by painting his opponents as soft on the issue of Palestine, the charge that is failing to stick to Mr Gantz, who repeatedly ordered military action there while leading the Israel Defense Forces.
His quest to be re-elected has also been made harder after the country's attorney general announced last month that he intended to charge him with bribery and fraud.
Israel's local cannabis industry has been blooming after the government approved medical cannabis exports in January.
Officials have estimated related trade deals could bring in as much as 1 billion shekels (£208 million) a year in tax revenue.
Join our commenting forum
Join thought-provoking conversations, follow other Independent readers and see their replies