Israeli prime minister Benjamin Netanyahu questioned by police in corruption investigation
Attorney general's office is deciding whether to formally charge prime minister in two other cases after police recommended charges be brought against him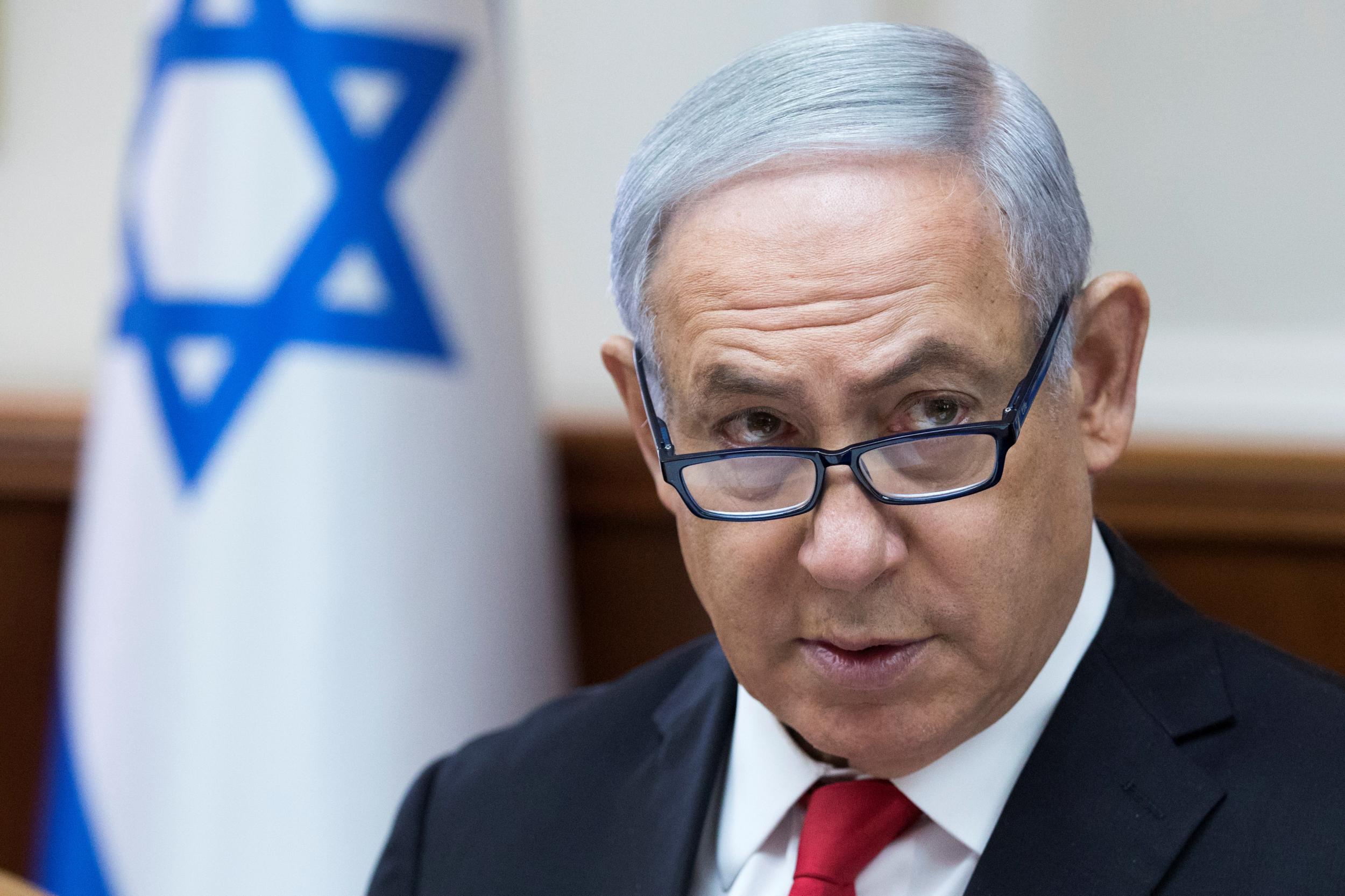 Scandal-plagued Israeli prime minister Benjamin Netanyahu has once again been questioned by police in connection with one of three corruption cases which continue to dog his political career.
Police interviewed the premier at his Jerusalem home on Monday night over his alleged dealings with communications company Bezeq Telecom, as a handful of protesters calling for his resignation demonstrated on the street outside.
The incident is the third time Mr Netanyahu has been questioned in connection with a corruption investigation known as Case 4000, which alleges Walla – a news website owned by Bezeq – gave Mr Netanyahu's government favourable coverage in exchange for regulatory benefits.
Turkey and Israel humiliate each others envoys in an escalating diplomatic tiff
The prime minister is not named in the investigation. He has denied all allegations of wrongdoing in Case 4000 and two other investigations, which he says are part of a "witch hunt" against him and his wife Sara by left wing media.
Earlier this year, police announced they had enough evidence to recommend indicting Mr Netanyahu on corruption charges regarding the other two investigations, which involve the alleged acceptance of "inappropriate" gifts from wealthy supporters and trying to bribe a newspaper publisher for favourable coverage.
Protests erupt after Trump recognises Jerusalem as Israel's capital
Show all 22
The attorney general's office is still deciding whether to formally indict the prime minister. Police have recommended the politician face charges twice before, in 1997 and 2000, although on both cases prosecutors decided not to take action.
Monday's questioning is believed to have centred on the testimony of former Netanyahu ally, Communications Ministry head Shlomo Filber.
Mr Filber's decision to turn state's witness in February, after the leader's former chief of staff Ari Harrow made the same move last August, have been widely perceived as turning points in the investigations.
Despite such developments in the police investigations, Mr Netanyahu has faced little in the way of public scrutiny: opinion polls show his popularity has risen in the past few weeks.
The favourable ratings are believed to be a reflection of recent successes such as the US's withdrawal from the Iran nuclear deal, the opening of the American embassy in Jerusalem and tough action on Iranian forces in Syria and Hamas militants in the Gaza Strip.
Join our commenting forum
Join thought-provoking conversations, follow other Independent readers and see their replies