Benjamin Netanyahu criticises 'witch hunt' as Israeli police launch new corruption investigation
Israeli Prime Minister faces corruption charges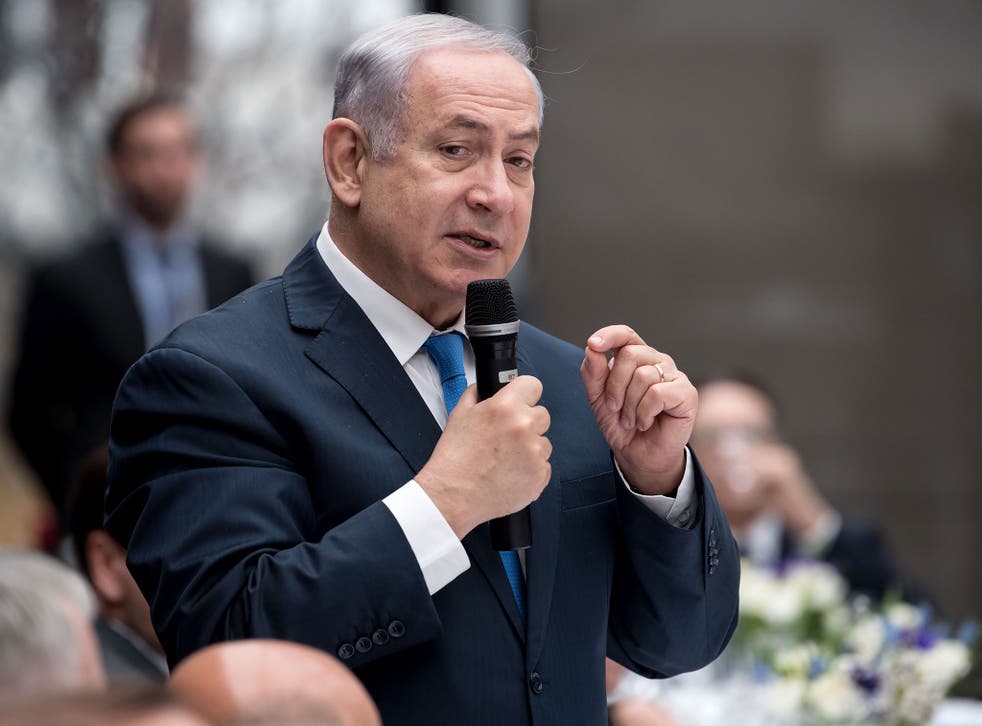 Israel's Prime Minister has called a new police investigation into alleged corruption offences a "media witch hunt."
Benjamin Netanyahu said it was "another baseless investigation under pressure from the media."
He added: "The media witch-hunt continues in full force."
Police said they had arrested two "very close" associates of Mr Netanyahu, along with senior officials from telecoms company, Bezeq.
Israeli media said investigators were looking into whether the company received benefits in return for favourable media coverage of Mr Netanyahu.
Channel 2 TV reported that it was also alleged that Mr Netanyahu received favourable coverage from the Walla news site, a Bezeq subsidiary, in exchange for regulation which earned its controlling shareholder, Shaul Elovitch, hundreds of millions of shekels.
The channel said Mr Netanyahu, who held the communications portfolio until last year, is expected to be questioned.
Benjamin Netanyahu announces he will stay in office despite police recommendation
The arrests came less than a week after police recommended the Prime Minister face charges for alleged corruption.
He is alleged to have received gifts from businessmen and discussed a deal with the publisher of Israel's best-selling newspaper for better coverage in return for curbs on a rival newspaper.
Mr Netanyahu, who is fighting for his political career, denies wrongdoing in both cases.
He said: "After the release of air from Case 1000 and 2000 and after it became clear there was no air in Case 3000, the media created massive pressure to create a new balloon. Case 4000, the air will escape from it too."
World news in pictures

Show all 50
Case 1000 refers to the allegations Mr Netanyahu received lavish gifts from Hollywood mogul Arnon Milchan and Australian billionaire James Packer, including champagne and cigars.
In Case 2000, he is accused of holding secret talks with the publisher of a major Israeli newspaper, where he allegedly requested positive coverage in exchange for reining in a free pro-Netanyahu daily newspaper.
The new investigation into Bezeq is known as Case 4000.
The attorney general must decide whether to file charges against him, a decision that could take months.
Join our new commenting forum
Join thought-provoking conversations, follow other Independent readers and see their replies