Benjamin Netanyahu forced to miss summit after three stabbings rock Israel and Palestinian territories
Fresh wave of violence forces Israeli PM to cancel European visit
Ian Deitch
Jerusalem
Wednesday 07 October 2015 23:16 Comments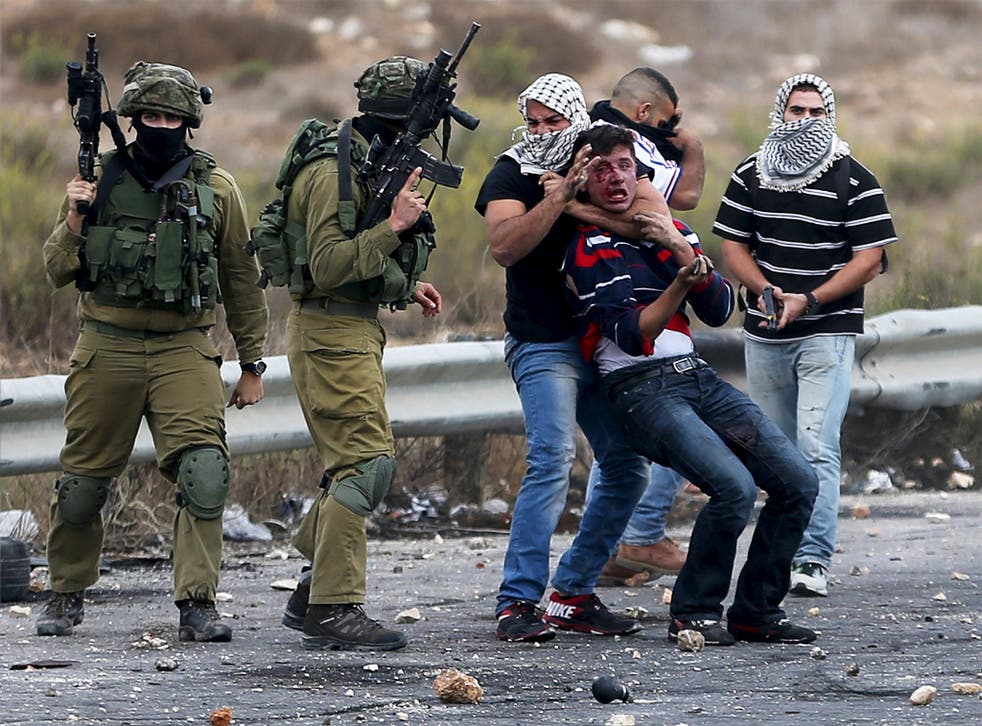 The wave of violence that has rocked Israel and Palestinian territories has continued, forcing the Prime Minister, Benjamin Netanyahu, to cancel a European summit and further stoking fears of an escalation in bloodshed.
Police said Amjad Gundi, a 20-year-old Palestinian from the West Bank, stabbed a soldier in the town of Kiryat Gat before being shot dead.
Earlier, an 18-year-old Palestinian woman stabbed an Israeli man in the back in Jerusalem's Old City. The man, in his thirties, then "drew his personal weapon" and shot his attacker. Both were said to be in hospital.
In a third attack, Israeli police said a Palestinian stabbed an Israeli man outside a shopping mall in central Israel.
The three attacks came after Israeli and Palestinian leaders sought to calm a rise in street violence that has been exacerbated by confrontations around Jerusalem's Al-Aqsa Mosque, Islam's third holiest shrine, which Jews also revere as the vestige of their two ancient temples.
Four Israelis have been killed in stabbings in Jerusalem and a drive-by shooting in the occupied West Bank since last Thursday, and two Palestinians have been shot dead and scores injured in clashes with security services.
Hoping to head off any potential knock-on attacks by ultra-nationalist Israelis, Mr Netanyahu has now beefed up the military presence in Jerusalem and the West Bank.
Palestine's President Mahmoud Abbas has also said that he seeks no escalation in violence. "I oppose all violence and use of weapons. I've made clear a number of times that I don't want to return to the cycle of violence," Mr Abbas told Haaretz news service.
AP/Reuters
Register for free to continue reading
Registration is a free and easy way to support our truly independent journalism
By registering, you will also enjoy limited access to Premium articles, exclusive newsletters, commenting, and virtual events with our leading journalists
Already have an account? sign in
Join our new commenting forum
Join thought-provoking conversations, follow other Independent readers and see their replies