Benjamin Netanyahu questioned by Israeli police over fraud and bribery claims
Police arrive at Prime Minister's official residence — questioning 'could last several hours'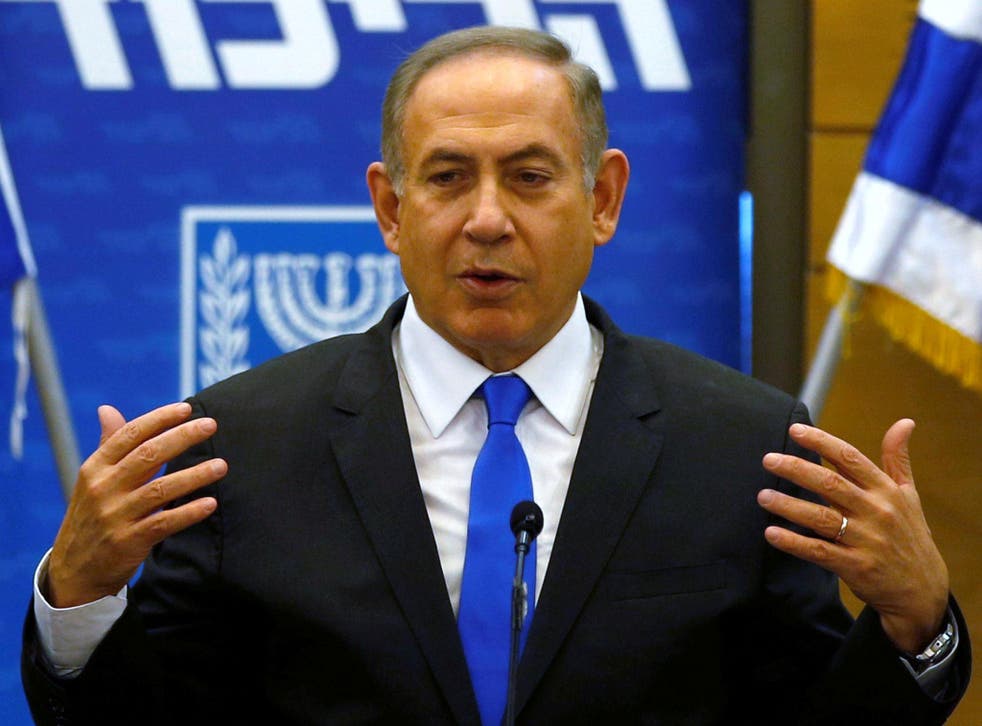 Israeli police are questioning Prime Minister Benjamin Netanyahu over a pair of corruption allegations, local media reported after police arrived at his official residence.
The police did not speak to journalists, but Israeli media said they are looking into suspicions Mr Netanyahu inappropriately accepted expensive gifts from two businessmen.
Reports said the initial questioning, which began on Monday evening, could last several hours.
A black screen was earlier placed in front of Mr Netanyahu's residence, seemingly in anticipation of the investigators' arrival, to obstruct the view of journalists seeking to film them.
Israel: From independence to intifada

Show all 7
Mr Netanyahu has denied what he calls "baseless" reports he received gifts from two businessmen.
Speaking at a meeting of his Likud faction on Monday afternoon, Mr Netanyahu again denied allegations of wrongdoing.
"We've been paying attention to reports in the media, we are hearing the celebratory mood and the atmosphere in the television studios and the corridors of the opposition, and I would like to tell them, stop with the celebrations, don't rush," he said.
"There won't be anything because there is nothing."
Israel's Channel 2 TV has reported Mr Netanyahu accepted "favours" from businessmen in Israel and abroad, and is the central suspect in a second investigation that also involves family members.
Hackers make Israeli TV play Muslim call to prayer after parliament tried to ban it
The Haaretz daily said Investigators are looking into allegations Mr Netanyahu accepted €1 million (£850,000) from Arnaud Mimran, a French businessman currently serving eight years in prison for committing a huge carbon-tax fraud.
During his trial, Mimran claimed to have donated the money to Mr Netanyahu during the 2009 Israeli election campaign - something the politician has consistently denied.
Channel 10 TV has reported Mr Netanyahu's oldest son, Yair, accepted free trips and other gifts from Australian billionaire James Packer.
Israel's justice ministry and police have declined to comment on the media reports.
Additional reporting by AP
Join our new commenting forum
Join thought-provoking conversations, follow other Independent readers and see their replies