Benjamin Netanyahu speech to Congress: Five key parts of Israeli Prime Minister's address and what they mean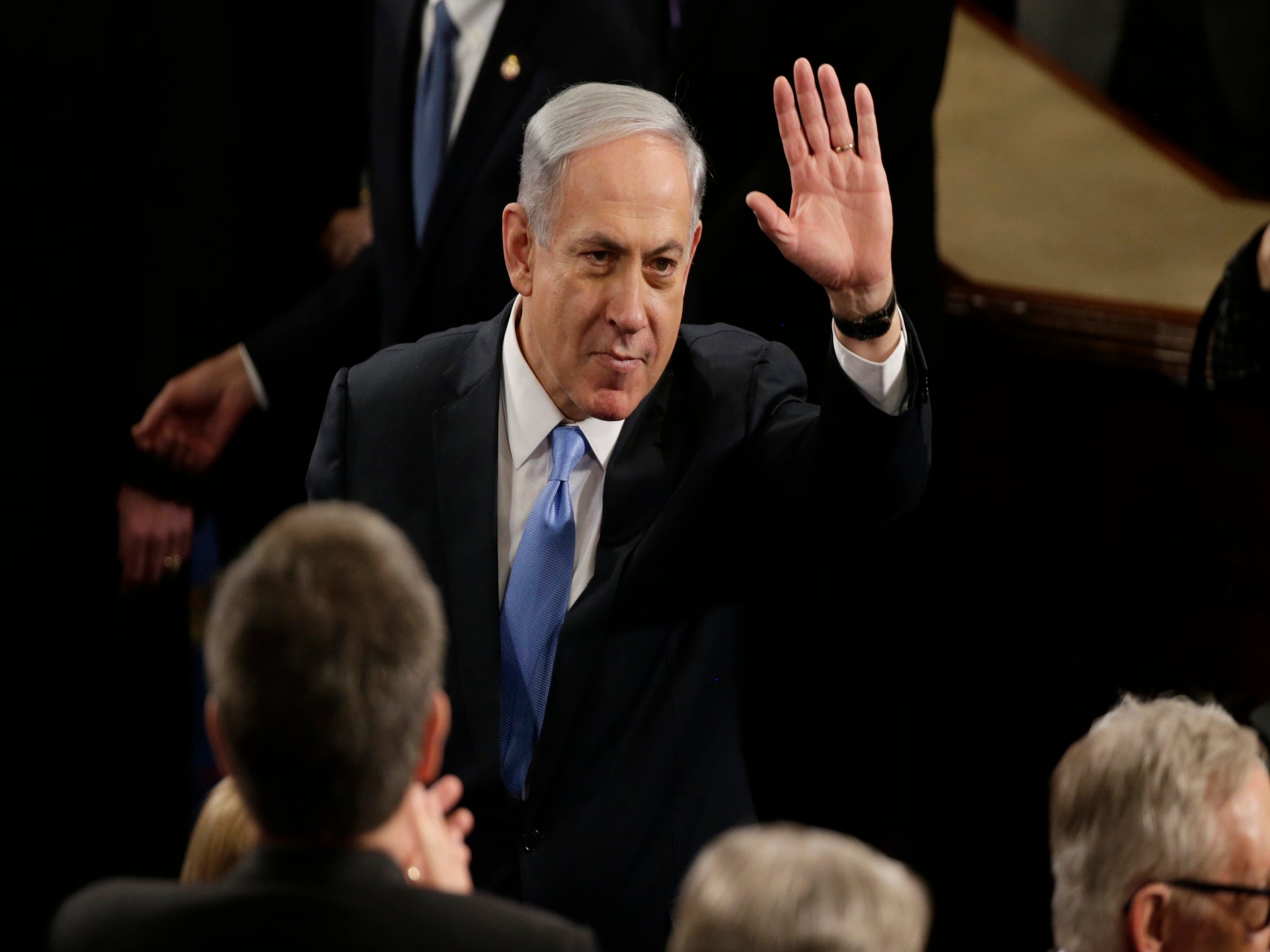 Benjamin Netanyahu delivered a speech to a joint session of the US Congress on Tuesday where he voiced his opposition to efforts by the US and other Western countries to try and negotiate a deal with Iran that will ensure it does not develop nuclear weapons.
While Mr Netanyahu has many supporters in Washington, particularly among Republicans and conservatives, his outspoken opposition to President Barack Obama has angered some and infuriated the White House.
There are also a number of voices in Israel who have expressed concern that the Israeli leader's speech, delivered two weeks before he fights an election, has threatened to damage the relationship between the US and Israel.
One things is for sure - it's a speech everyone is talking about. Here are five key passages with some context of what they mean:
Politics
"I regret that some see my appearance here as political. I know that no matter which side of the aisle you sit on, you stand with Israel."
Ahead of Mr Netanyahu's speech, the White House warned that his had damaged the fabric of the relationship between Israel and the US. Around 60 Democrats boycotted the speech. Afterwards Democratic House Minority Leader Nancy Pelosi said she was almost in tears during the speech and "saddened by the insult to the intelligence of the United States".
Nukes
"If the deal now being negotiated is accepted by Iran, that deal will not prevent Iran from developing nuclear weapons - it will all but guarantee that Iran will get those nuclear weapons, lots of them."
Most experts believe Israel possesses up to 20 nuclear missiles. The US intelligence community also believes Iran is not currently seeking to develop one. Mr Netanyahu's comments appear to put him at odds with this assessment.
Historic ties
"A prime minister of Israel, I can promise you one more thing: Even if Israel has to stand alone, Israel will stand. But I know that Israel does not stand alone. I know that America stands with Israel. I know that you stand with Israel."
Mr Netanyahu pushed a narrative, long spoken by Israeli leaders which has some truth, about its history of having to stand alone. Earlier this week, the US's Ambassador to the UN reminded the audience at the American Israel Public Affairs Committee that the US supported Israel, provided arms and money and fought attacks on it at the UN.
In pictures: Anti-Israel demonstrations
Show all 9
"It was the same bond that led President Truman to make the United States the first country to recognise Israel, 11 minutes after it declared its existence in 1948. And it is why we have stood by Israel's side every minute since," she said.
Clash
"I'm standing here in Washington, D.C. and the difference is so stark. America's founding document promises life, liberty and the pursuit of happiness. Iran's founding document pledges death, tyranny, and the pursuit of jihad."

Mr Netanyahu appeared to stress the dispute with Iran amounted to a clash of civilisations, whereas Mr Obama has sought to see Iran as a country returning to the international fold. Mr Netanyahu said Iran's people had been hijacked by Muslim extremists.
Isis
"Don't be fooled. The battle between Iran and ISIS doesn't turn Iran into a friend of America."
An uncomfortable truth for many dealing with the Iranian issue is that it is Iranian-backed Shiite militia and Iranian commanders who have had some of the best success in countering the advances of Isis in Iraq.
Join our commenting forum
Join thought-provoking conversations, follow other Independent readers and see their replies