Benjamin Netanyahu under fire from right wingers for letting his son date a non-Jew
'I bet it pains him. Any Jew... wants to see his son marry a Jewish girl,' says politician from the ultra-orthodox Shas party
Katie Grant
Monday 27 January 2014 18:44 Comments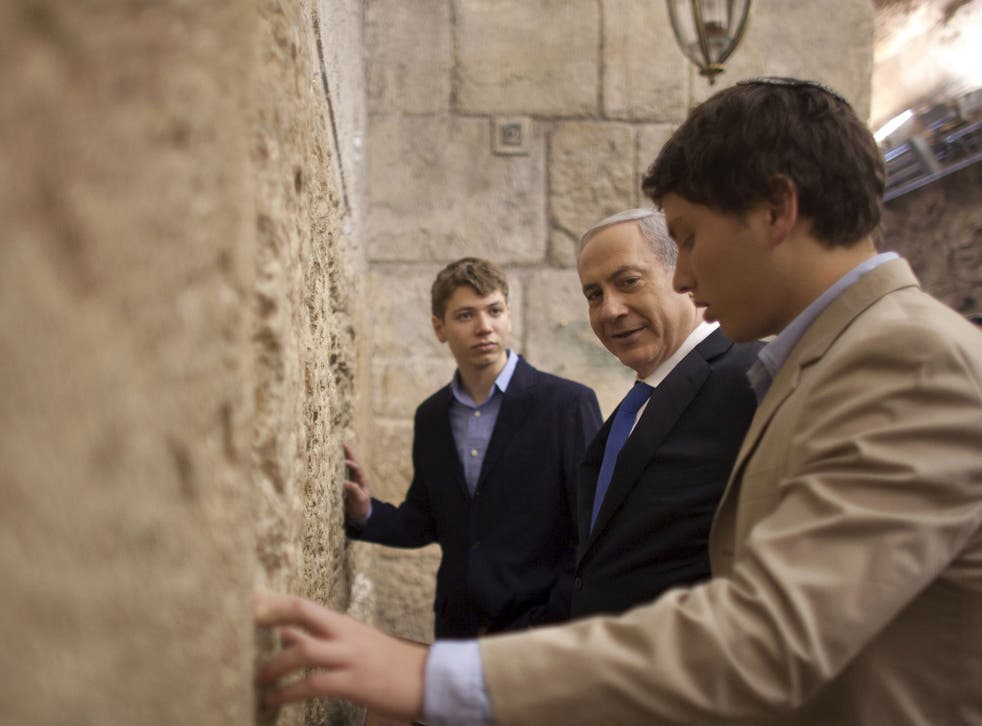 Benjamin Netanyahu has been criticised by right-wing politicians in Israel who have accused the country's prime minister of failing to set an example for the Jewish people by not preventing his son from dating a non-Jewish girl.
Yair Netanyahu, a 23-year-old student, is thought to be dating a Norwegian woman after the pair met at the prestigious Interdisciplinary Center in Herzliya, Israel, which they both attend.
According to a report in the Norwegian newspaper Dagen, when the Israeli leader met Norwegian premier Erna Solberg at the World Economic Forum in Davos last week, he mentioned that Yair had a Norwegian girlfriend, 25-year-old Sandra Leikanger, and that the couple had visited Norway last summer.
The newspaper also published photos posted on Ms Leikanger's Facebook page appearing to show the pair posing together at various sites in Norway.
"It's a big problem," Nissim Ze'ev, a politician representing the ultra-orthodox Shas party, told the Jerusalem Post. "As the prime minister of Israel and the Jewish people, he must display national responsibility via the values he presents inside his own household.
"I bet it pains him. Any Jew who wants to maintain his roots wants to see his son marry a Jewish girl," Mr Ze'ev said.
Judaism is traditionally seen as matrilineal, with a child's religion determined by that of its mother. Mr Netanyahu has not escaped criticism from within his own party either.
"All I can say is that it is very unfortunate," said Moshe Feiglin, head of the Jewish Leadership faction of Israel's centre-right Likud party. The right-wing anti-assimilation organisation Lehava, which is strongly opposed to intermarriage between Jews and non-Jews, has been more outspoken: "Bibi's son has found a Gentile! His father is proud of him and gives legitimacy to the assimilation and destruction of the Jewish people."
According to Israeli media, the group's activists have attacked Mr Netanyahu, telling him: "Your father is turning in his grave."
Register for free to continue reading
Registration is a free and easy way to support our truly independent journalism
By registering, you will also enjoy limited access to Premium articles, exclusive newsletters, commenting, and virtual events with our leading journalists
Already have an account? sign in
Join our new commenting forum
Join thought-provoking conversations, follow other Independent readers and see their replies